The Prang at Si Thep (80)
Phetchabun
Si Thep is known as one of the large ancient city which is located on the Pa Sak River in Phetchabun Province. The city had been developed since the time of the bronze-iron age about 2,000 years ago. Around the 6th-7th century A.D., Si Thep was ruled by a king and dominated by Hinduism beliefs. From the 8th century A.D. onwards, Buddhism of both Hinayana and Mahayana sects were prevalent here. The archaeological investigations have turned up a number of large chedi built in the center of the city as well as neighbouring towns.

Si Thep established an enduring relationship with its neighbouring Dvaravati towns in the central plain of the Chao Phraya River; for example, Nakhon Pathom, Ku Bua and Lavo (or Lop Buri). This helped the city maintain its prosperity and sovereignty until the power of the city was declining in the 11 12th century A.D. During that time, the Lop Buri Kingdom began a new relationship with the Khmer Empire and adopted Hinduism beliefs as the main religion. Many architectural structures established in Lop Buri and its neighbouring cities at that time had signified the profound influence of Khmer art In the Si Thep, for example, the Khmer stone sanctuaries such as Prang Yai and Prang Song Phi-Nong were established in the center of the city.

Si Thep was completely abandoned in the 13th century A.D. and turned into a small town on a communication route between the central plain of the Chao Phraya River basin and the central plain of Khorat plateau.
The historical architecture proving the existence of ancient Si Thep is Prang Si Thep, another large stone sanctuary located in the heart of Si Thep. The sanctuary illustrates the firm establishment of Hinduism beliefs that flourished in the kingdom from the 11th century A.D.

Together with the architecture, Khmer deity sculptures are also found. They can be dated to the 6th and 7th centuries A.D during which time Phra Nakhon of the Khmer Kingdom still prospered. The significant characteristics of the Khmer divine images is that they wore Persian high hats, have cdothes on and stand in the Tri Pangka posture (with one knee lowered and the opposite hip leaning sideways, and the head aligned on the center line).

Prang Si Thep at Muang Boran has been fully decorated but is smaller in size than the original prang in Phetchabun Province.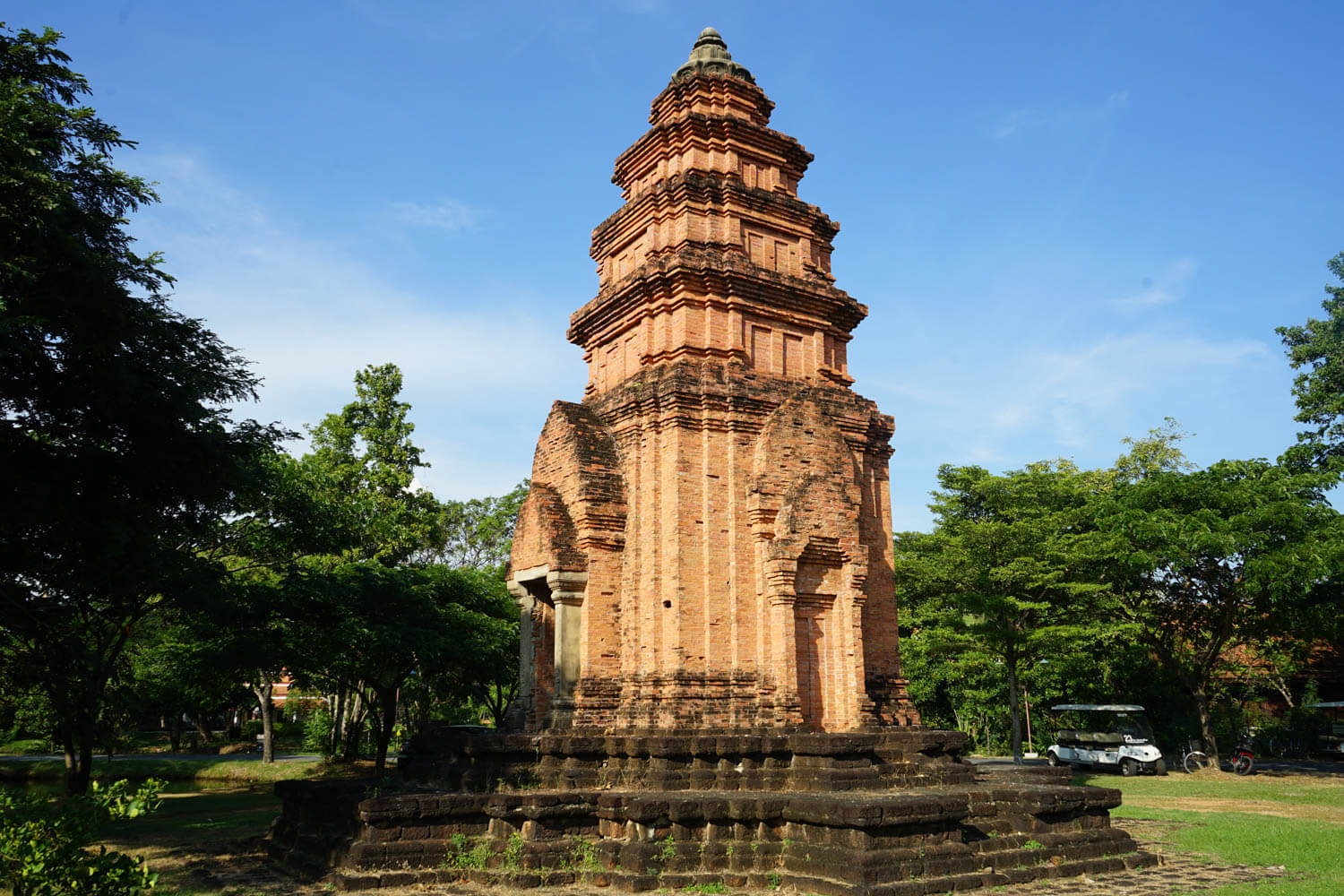 Location The Prang at Si Thep (80)
Nearby Sites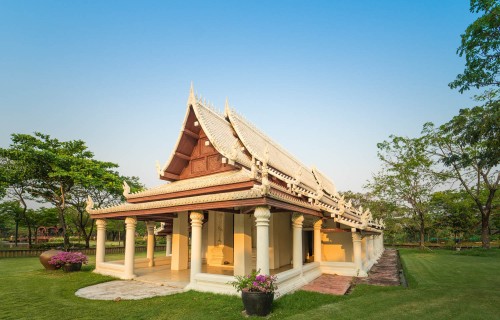 The Sukhothai Wihan (42)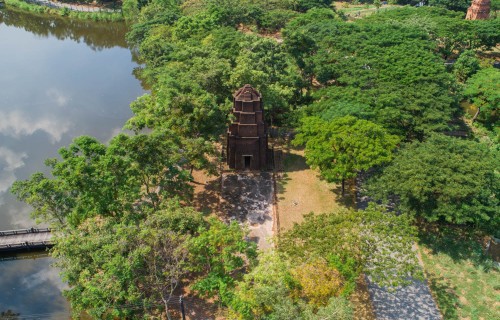 Ku Khu Maha That (77)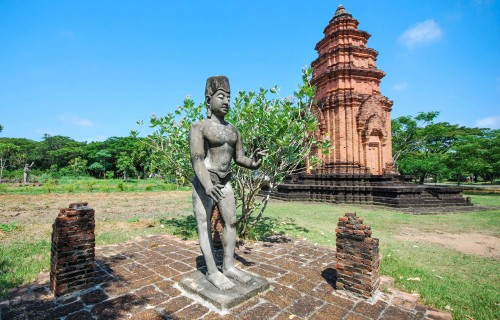 An Image of Hindu Deity with a Mitred Crown (81)