The Sukhothai Wihan at Muang Boran was reconstructed based on archaeological and historical evidences; the wihan is constructed based on the wihan of phra Buddha Chnarat of Wat Phra Siratana Maha That in Phitsanulok. However, the wihan of Phra Buddha Chinarat has undergone many restorations since the Sukhothai period; the original from and design have mostly disappeared. Consequently, Muang Boran had to study the plan of another Sukhothai wihan at Wat Nang Phaya in Si Satchanalai, Sukhothai Proveince, for the most anthentic reconstruction of the Sukhothai wihan at Muang Boran.

The architectural ornaments on both the exterio and the interior of thebuilding are derived form originals in Sukhothei, Si Satchanalai and Chiang Saen in Chiang Rai Province, The ceramic roof ornaments are accurate reproductions of original pieces form the Sangkalk kilns of Si Satchanalai and from other sites of the period.
The preseiding Buddha image is modeled after the Walking Buddha Image form the niche in the north face of the mondop at Wat Traphang Thong Lang n Sukhothei.The frame around the image is derived form the art of Wat Pa Sak in ChingSaen. The lotus capitals are a design taken from those at Wat Phra Si Ratana Maha That of Chalieng. The mural ornament comes from Wat Namg Phaya n Si Sathcanalai. Engraved schist slabsare sunk into the wall like tn the secret passage in the south wall of the mondop at Wat Si Chum inlod Sukhothei. So, the Sukhothai wihan at Muang Boran shows unique details of Sukhothai art and architectural style.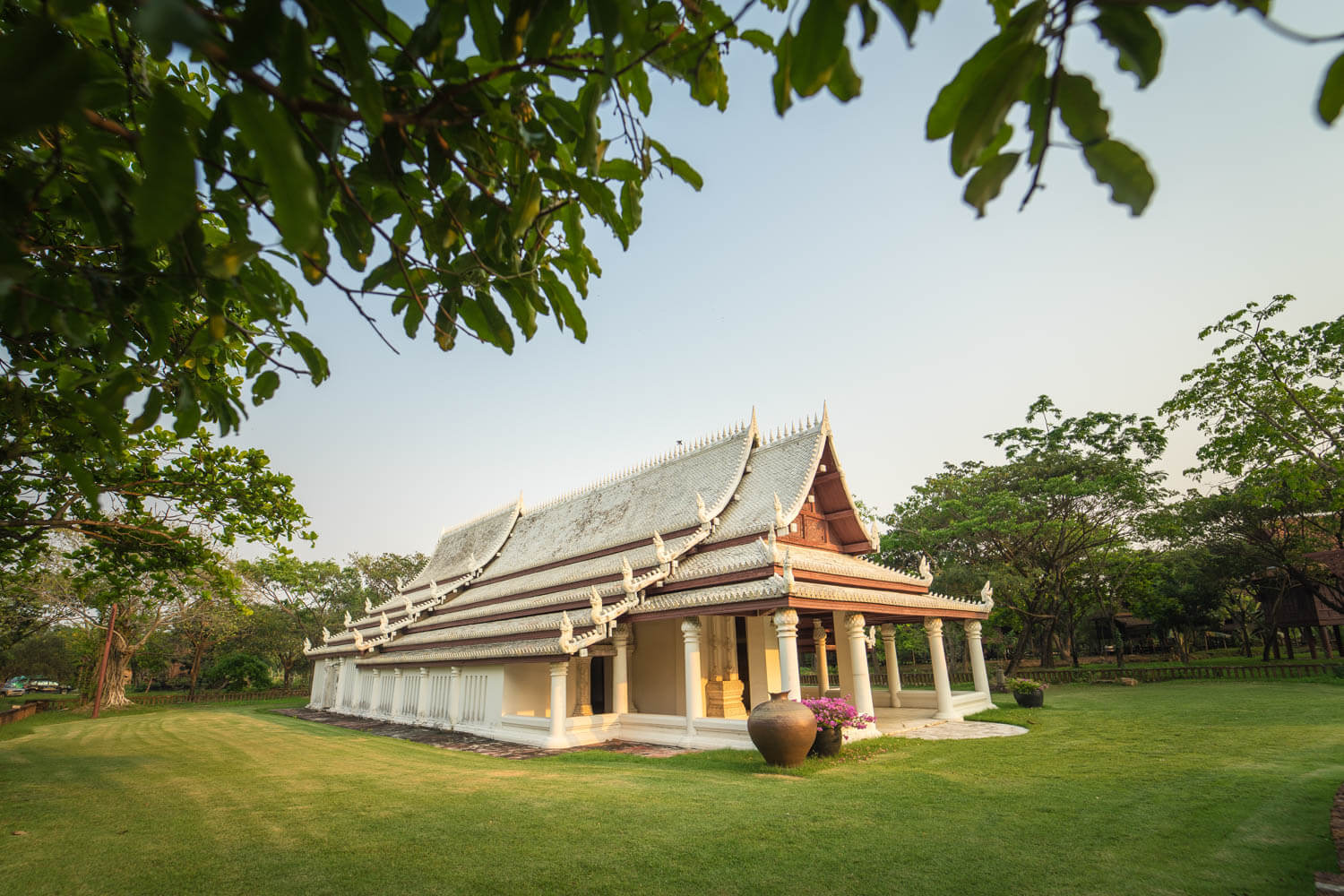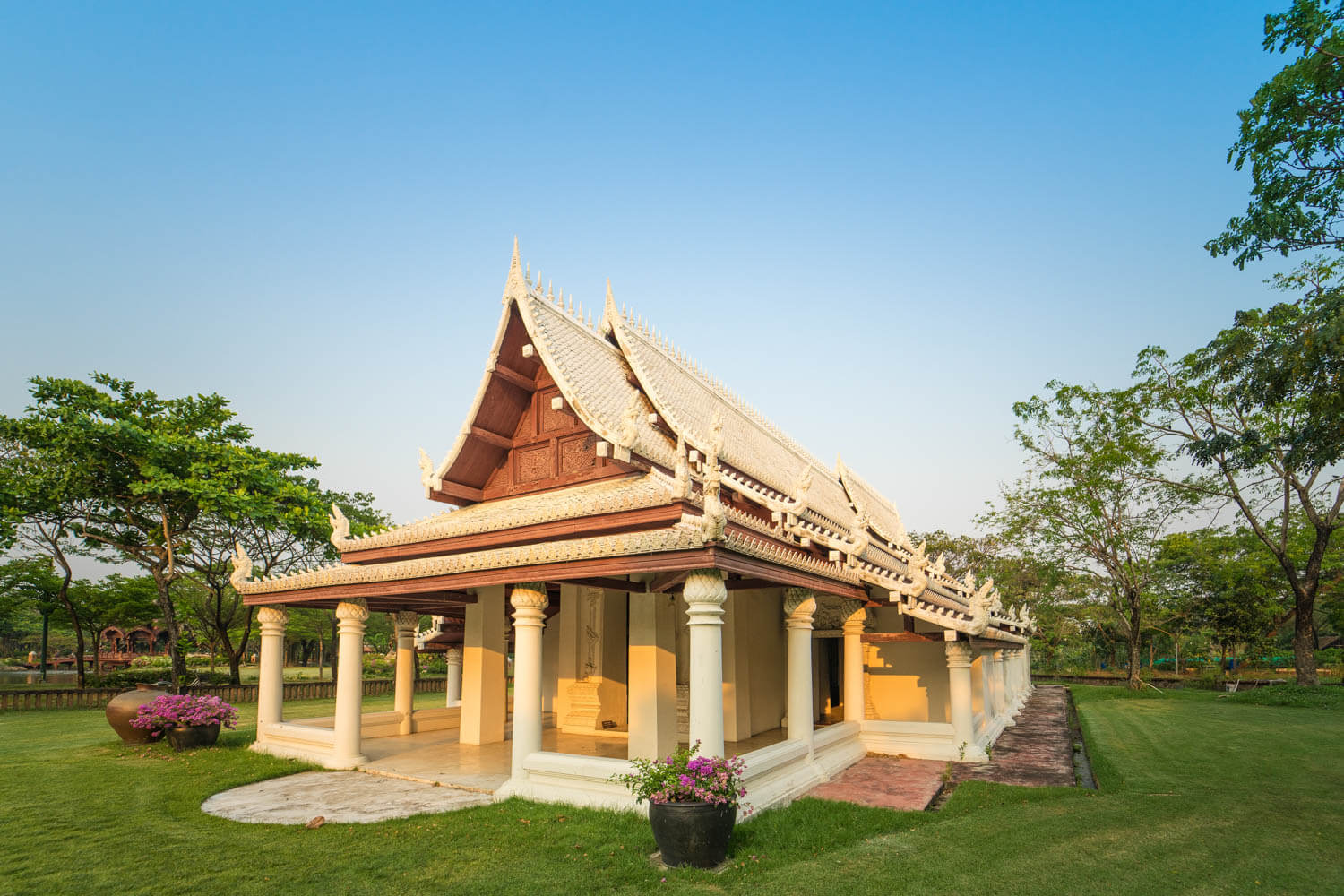 Location The Sukhothai Wihan (42)
Nearby Sites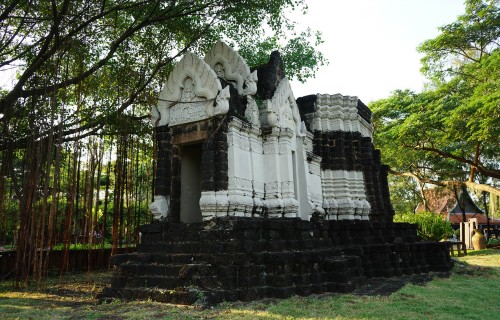 The Prang of Wat Chulamanee (41)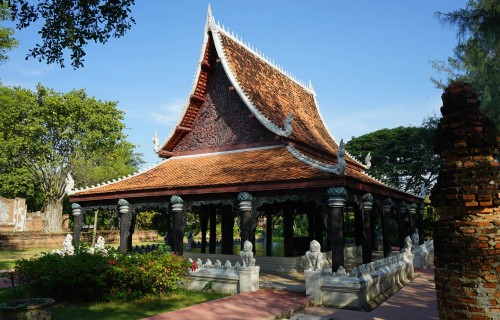 The Bench of Public Appeals (48)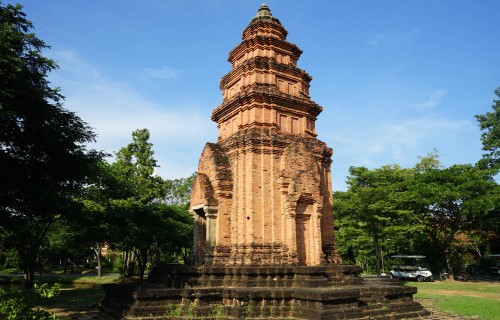 The Prang at Si Thep (80)