Ku Khu Maha That (77)
Maha Sarakham
Ku Khu Maha That (Khu means cave) is situated at Ban Khwao, tone sanctuary, dated back to the Maha Sarakham Province. The s 13th century A.D., shows the influence of the Khmer architectural style. The square chedi is made of laterite and is grooved with re-entrant angles at each corner. It is 5.5 meters wide and 8 meters tall. The interior chamber, or Ku, can be reached by the front door while the other three sides have false entrances. A laterite wall surrounding the main chedi had collapsed; only the line of the wall remains.

A sandstone image seated cross-legged was found here. Known as the Wacharathon image, the statue is now kept at the Maha Sarakham City Hall. Since the tradition in creating Buddha images is a common Buddhist practice, it is presumed that the sanctuary was a Buddhist monument built by the local people, Ku Khu Maha That, Ma not the Khmer.

Formerly, the sanctuary functioned as a local place for hospitalize sick people that popularly built by the command of King Jayavarman VII (1181-1220 A.D.), the Khmer King. The ancient remains like this are also found in the northeastern region of Thailand which, a thousand years ago, had a good relationship with the Khmer Empire.

Ku Khu Maha That at Muang Boran was constructed in its original size.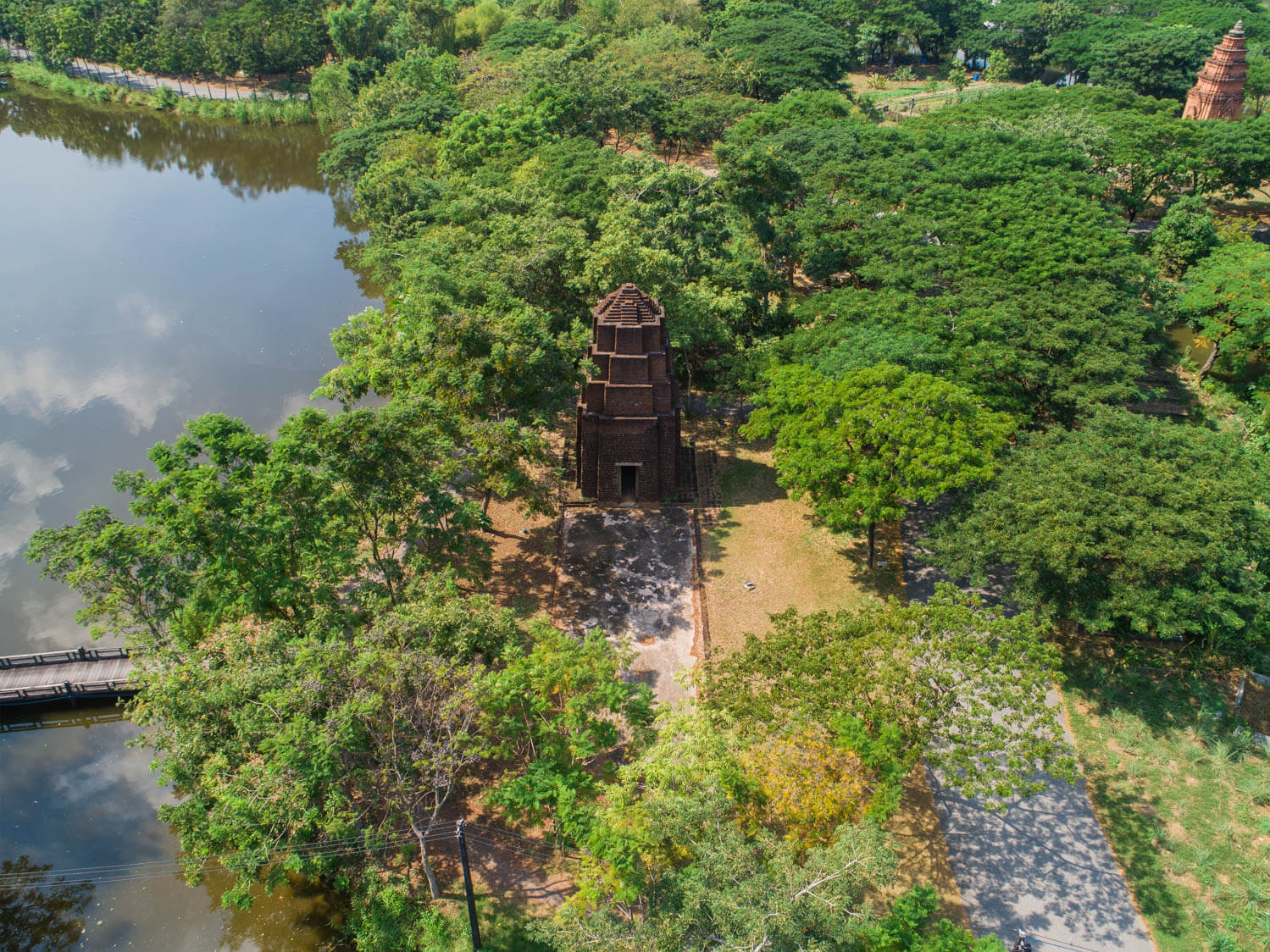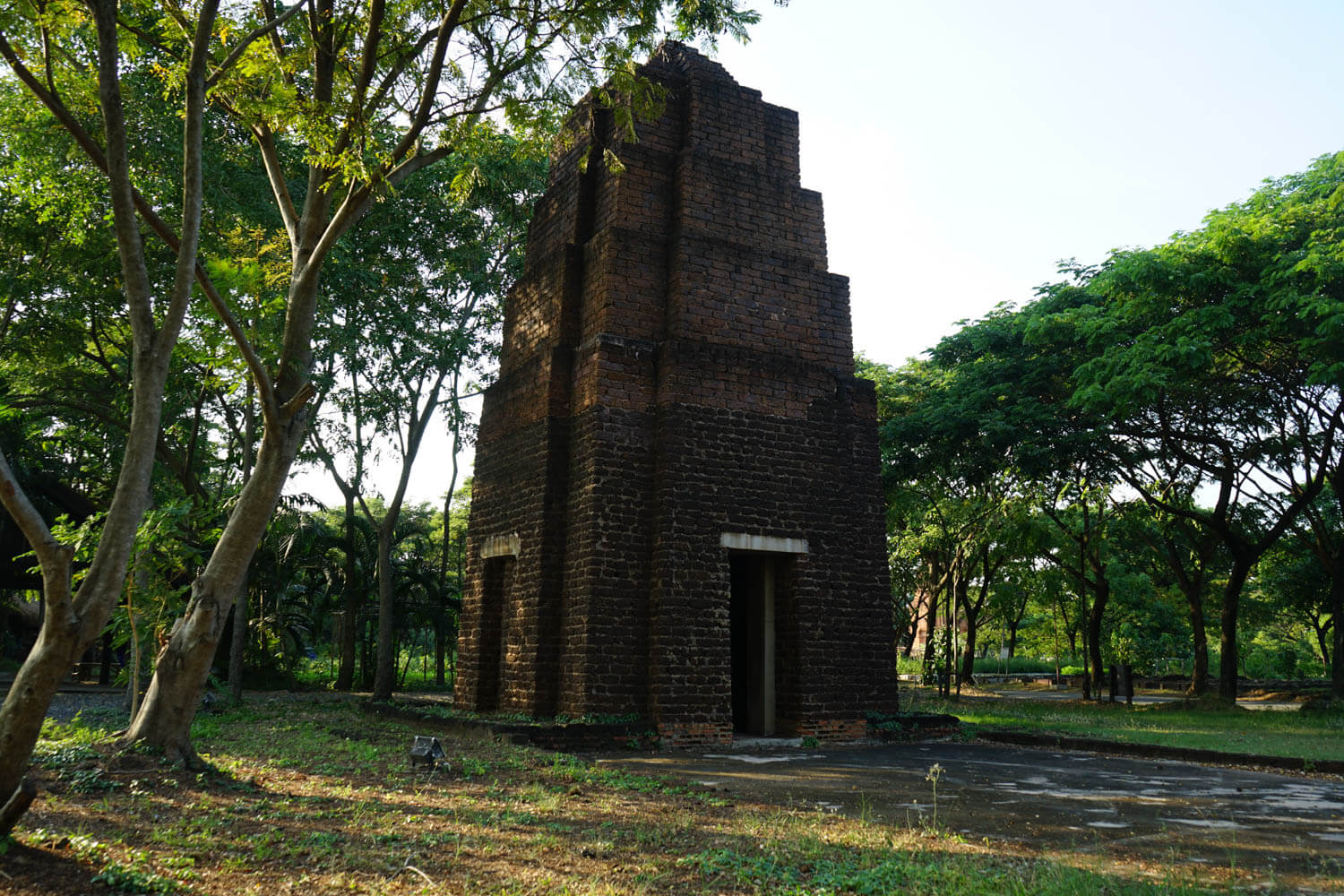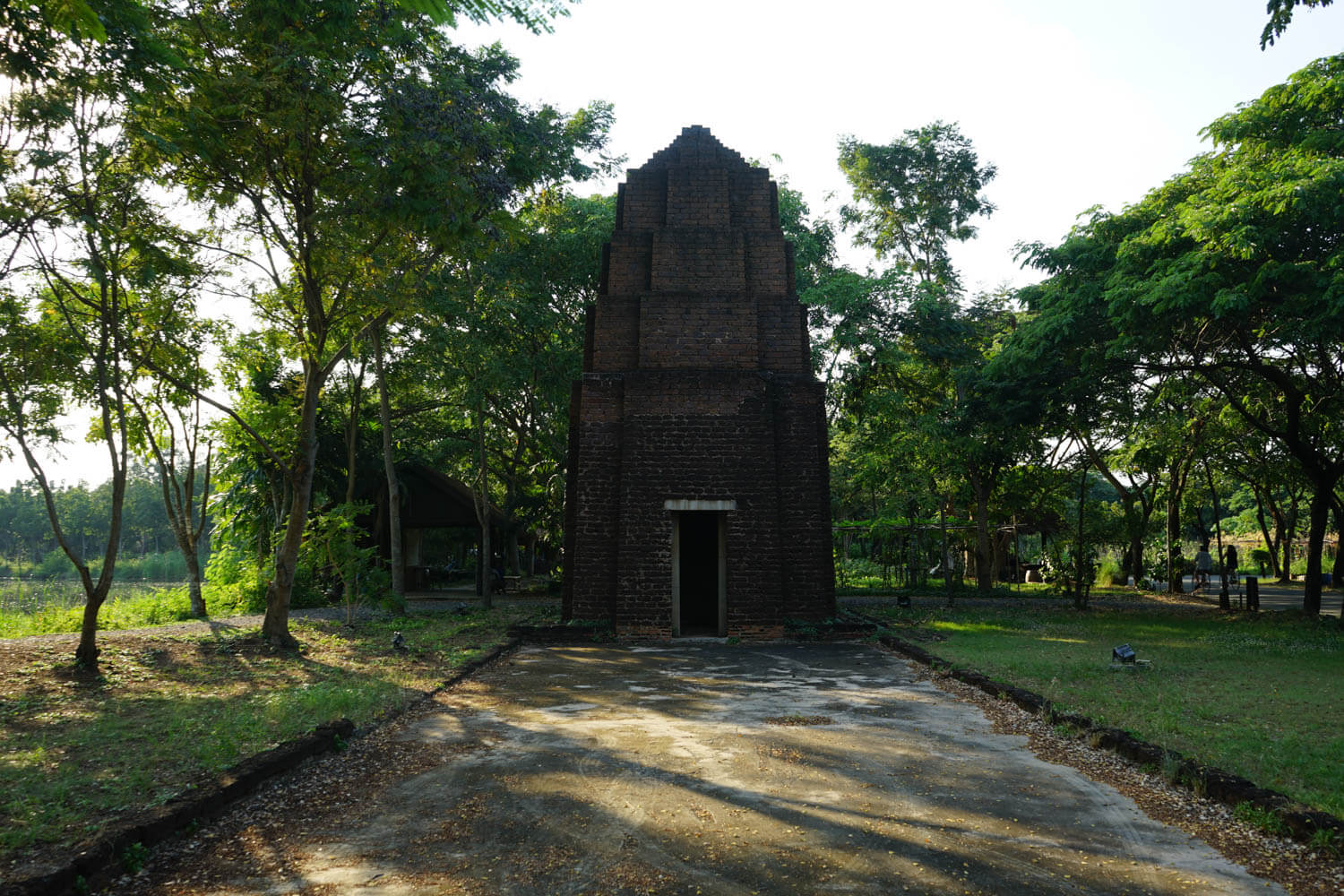 Location Ku Khu Maha That (77)
Nearby Sites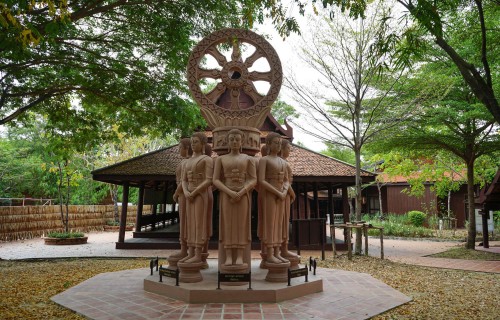 Dharma Center (75)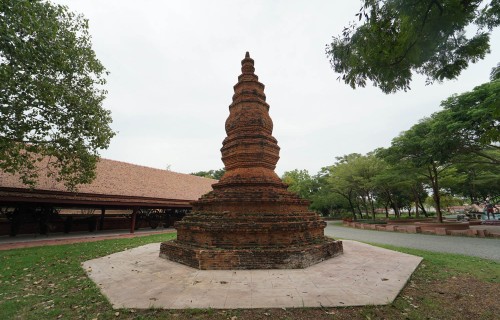 Phra That Ya Khu (76)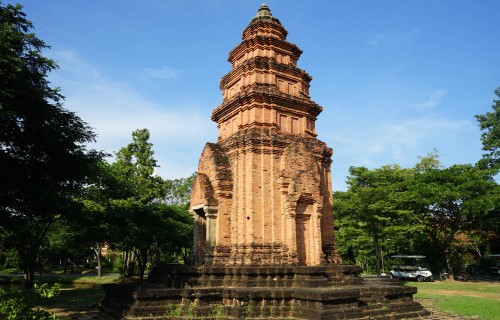 The Prang at Si Thep (80)