The Grand Hall of Wat Maha That (50)
Sukhothai
The Grand Hall of Wat Maha That in the old Sukhothai Kingdom is composed of 11 large rooms which are divided into 2 sections the front section where people sat, and the rear section where the Buddha images were housed. The pedestal on which the images once stood can still be seen. It is believed that there is also a niche behind the pedestal in which a bronze Buddha image named Phra Si Sakya Muni was seated.

Behind the pedestal is a space where, possibly, people would have sat while paying homage to Phra Si Sakya Muni. Otherwise, the space could be the hole remaining after the pillars of the wihan were drawn from their positions. In the space located a barrow which was used when transporting the image. It was in the reign of King Rama I that the Buddha image was brought down to Bangkok and housed in the wihan at Wat Suthat Thepwararam.

The base of Phra Si Sakya Muni is close to one of the stupa housing Buddha relics . The pillars of the wihan are made of circular "slices" of laterite, stacked one on top of another in gradually diminishing sizes.

The scaled model of the Grand Hall at Muang Boran is smaller than that of the original by three-fourths.
Nearby are the statues of 4 Buddha images in 4 distinctive gestures which are known as Phra Si Iriyabot The statues show unique characteristics of the distinguished art in casting the images in Sukhothai, Si Satchanalai and Kampaeng Phet. The style of architecture can be found nowhere else in Thailand.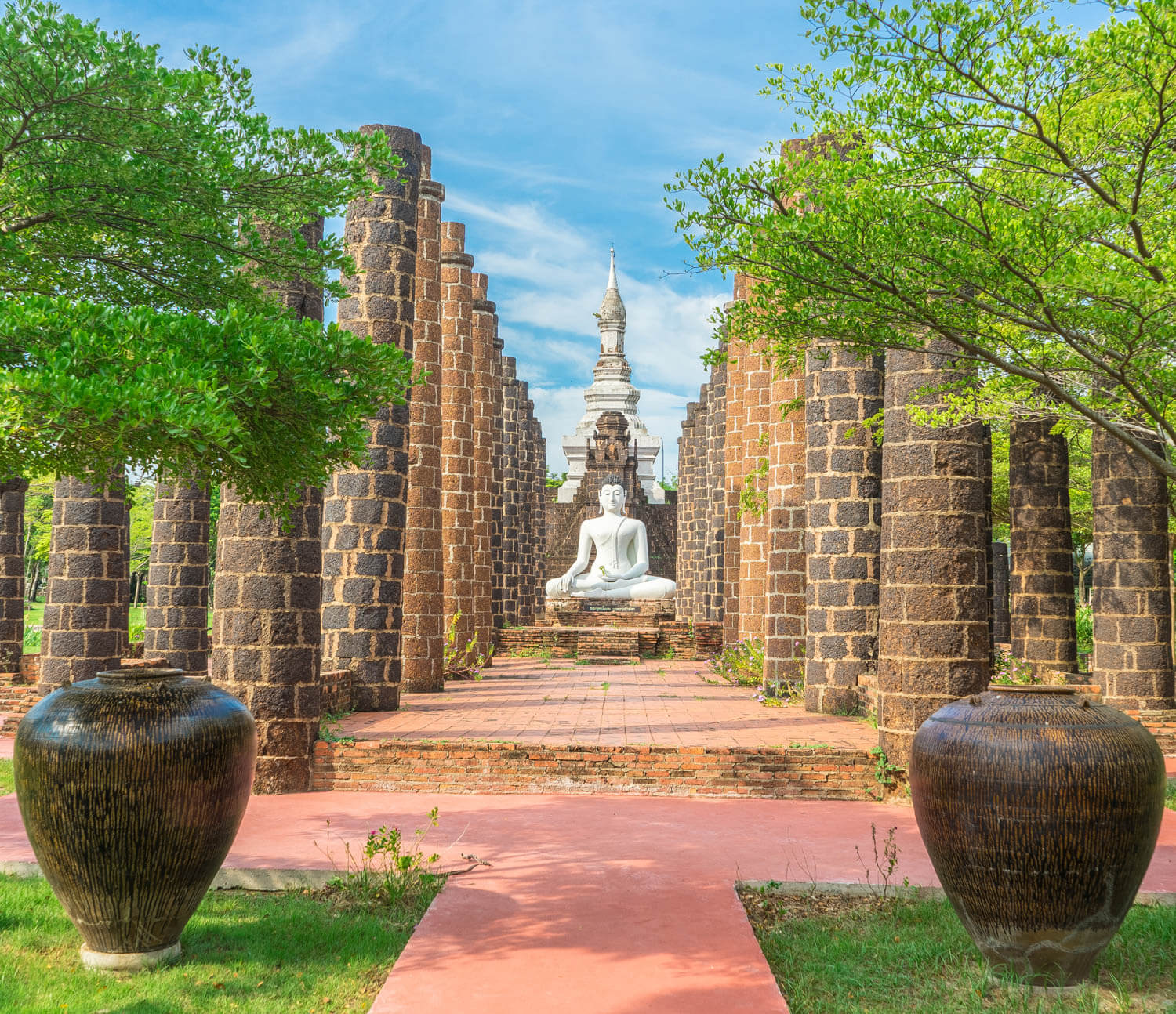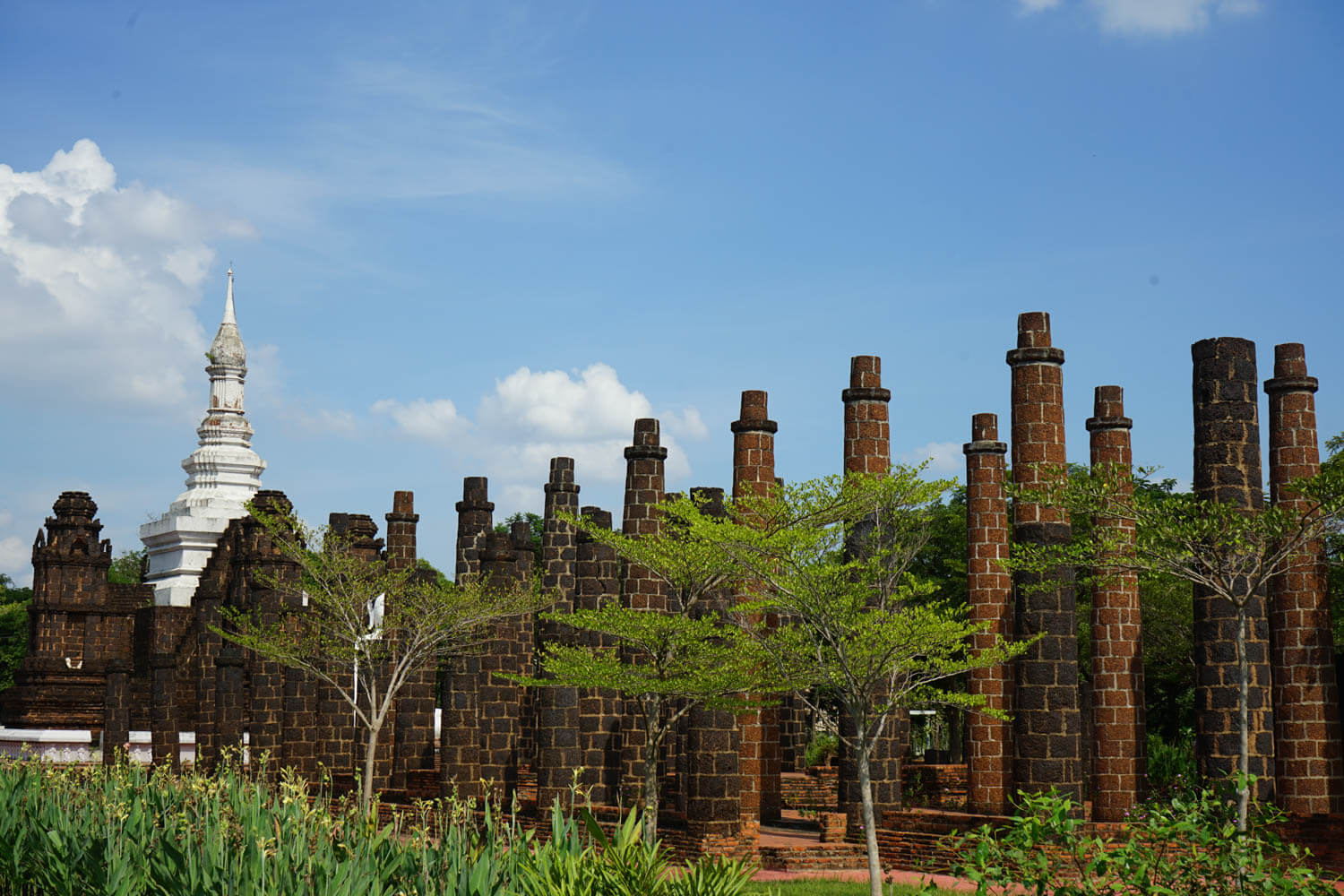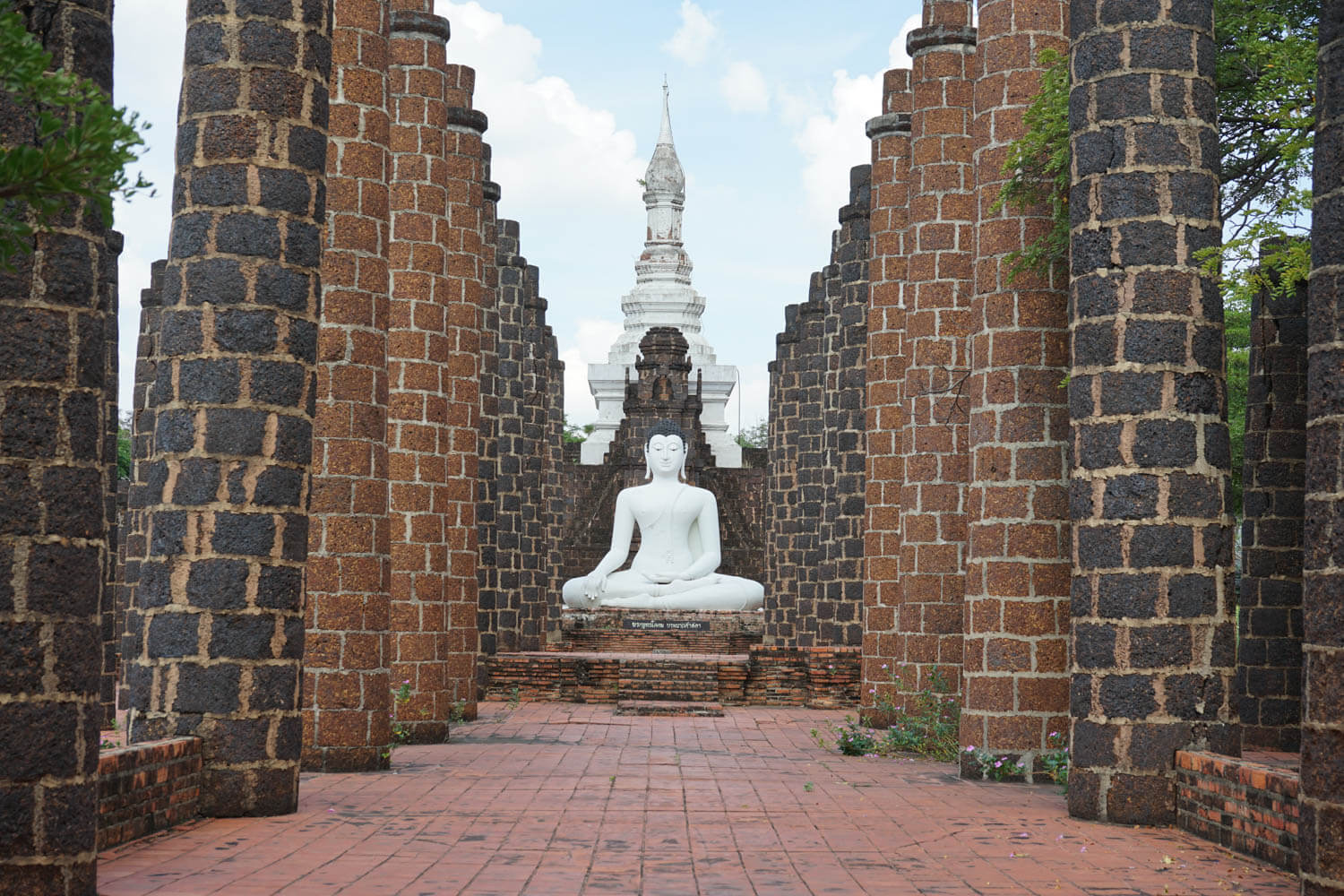 Location The Grand Hall of Wat Maha That (50)
Nearby Sites