Noen Prasat (49)
Sukhothai
Noen Prasat, all that remains of the old palace , is in front of Wat Maha That in the old Sukhothai Kingdom. It was first recovered in 1824 A.D. during the reign of King Rama III. Two objects were discovered from the site. One is a famous four-sided stone inscription of Pho Khun Ram Kam haeng, it contains vivid accounts of his life and the old Sukhothai Kingdom. The stele is now exhibited in the National Museum in Bangkok. Another important find is believed to be the Manangkhasila-at, the auspicious stoneslab throne, which Pho Khun Ram Kamhaeng built in 1292 A.D.

The slab is decorated with lotus petals and simple bands carved into the thickness of the slab on all four sides. It was used on Buddhist Sabbath days (coinciding with the four phases of the moon each month ) for a venerable monk who will deliver a sermon from the seat.

The throne is now kept in Wihan Yod, a small building in the compound of Wat Phra Si Ratana Sasadaram, the Temple of the Emerald Buddha.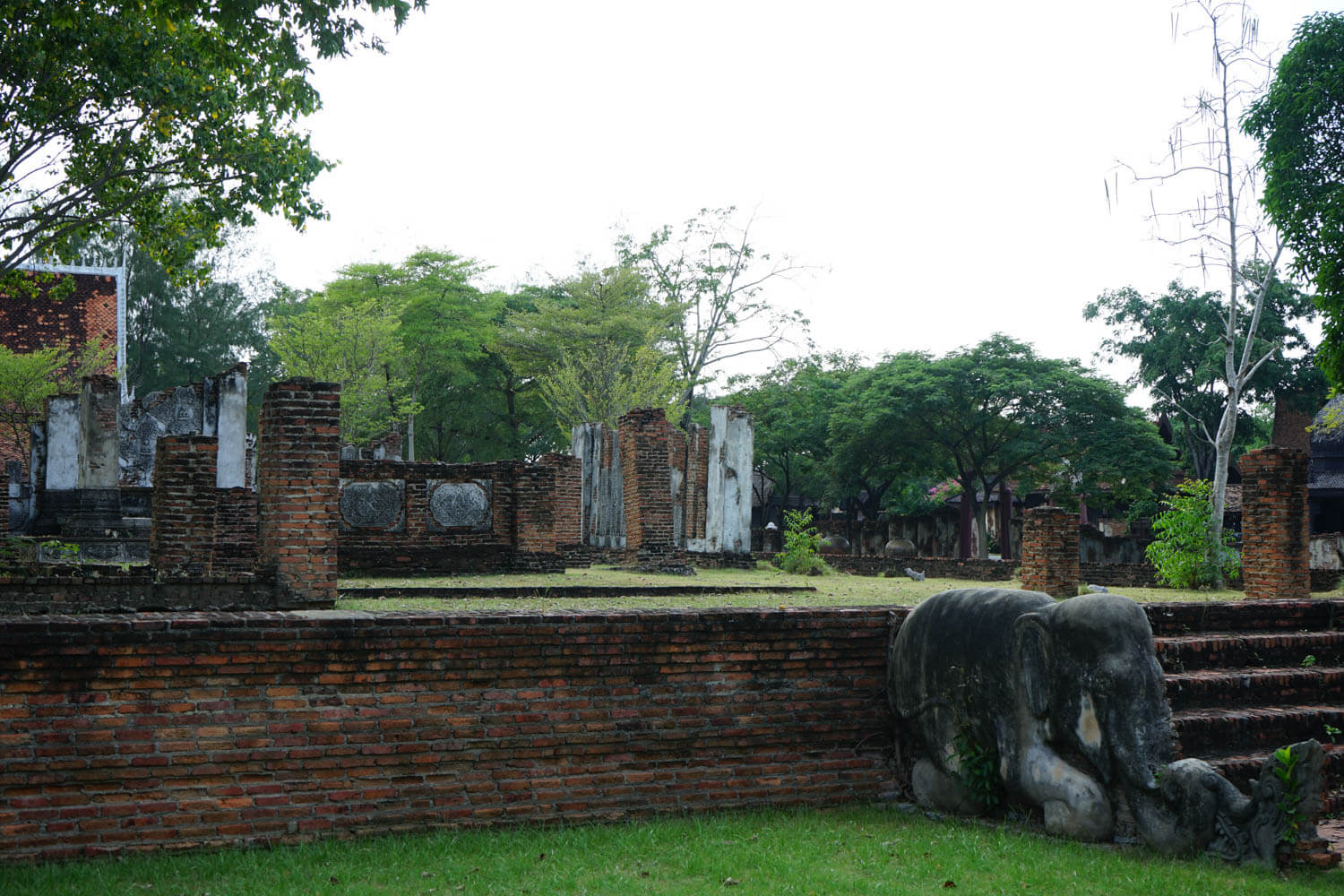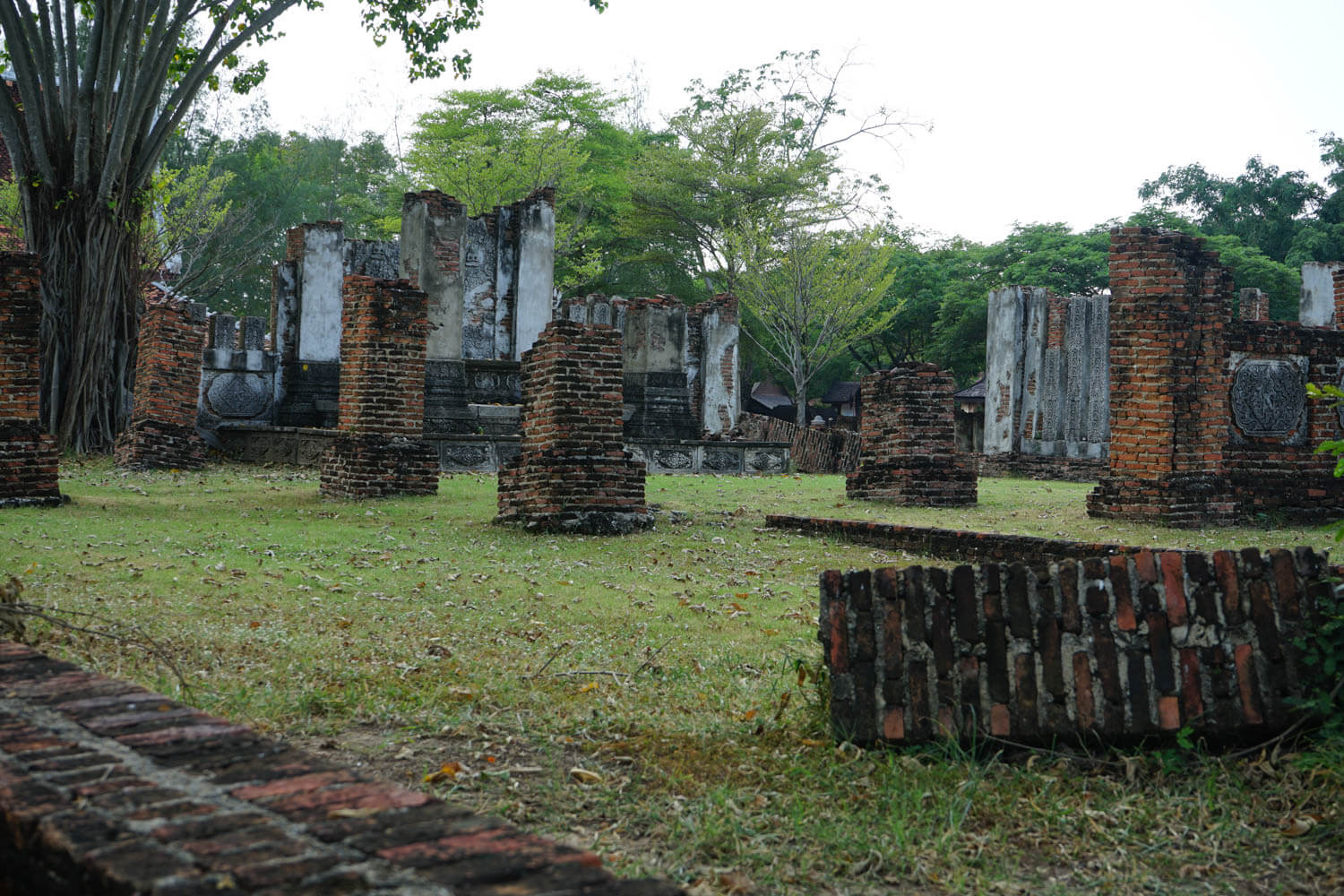 Location Noen Prasat (49)
Nearby Sites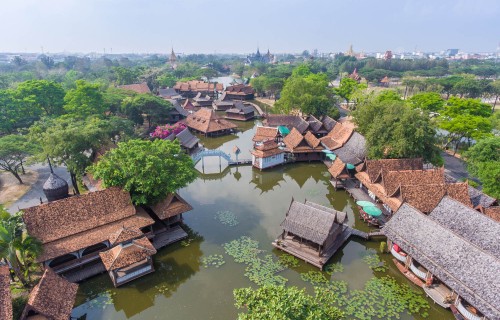 The Floating Market (45)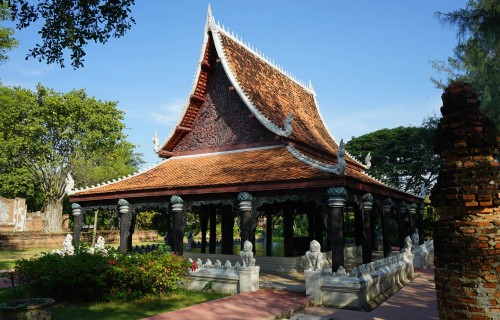 The Bench of Public Appeals (48)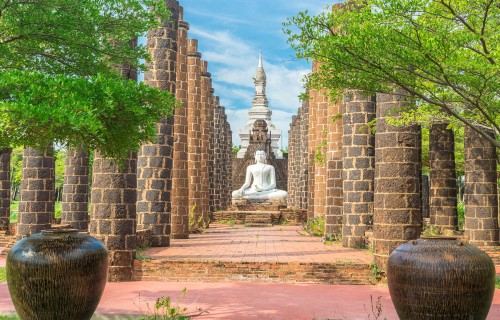 The Grand Hall of Wat Maha That (50)