The Meditation Retreat (82)
In a peaceful and contemplative environment, full of local plants such as Samae and Lam Chiek. Muang Boran has made a place suitable for Buddhists to meditate and study Buddhism doctrines. 
The scripture repository, the preaching hall and the meditation room have been built to serve this purpose.

Muang Boran brought meditation retreats from many temples in Amphawa District, Samut Songkhram Province. They were reconstructed at Muang Boran in a selected peaceful environment. 
The group of buildings consist of single Thai style houses whose walls are paneled. They are used as 
the monks' residence so the monks can stay in peace and quietness and concentrate in Dhamma practice.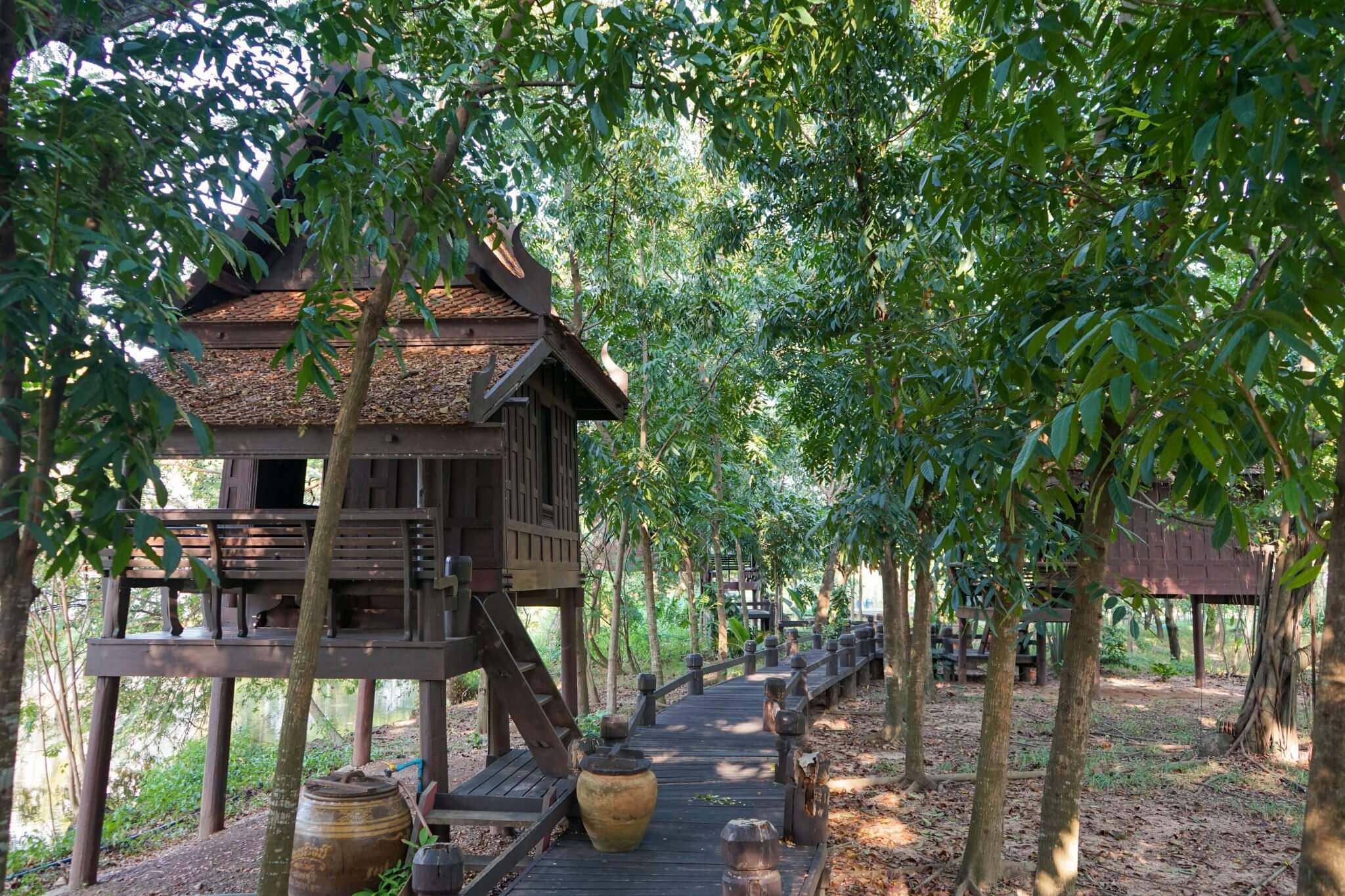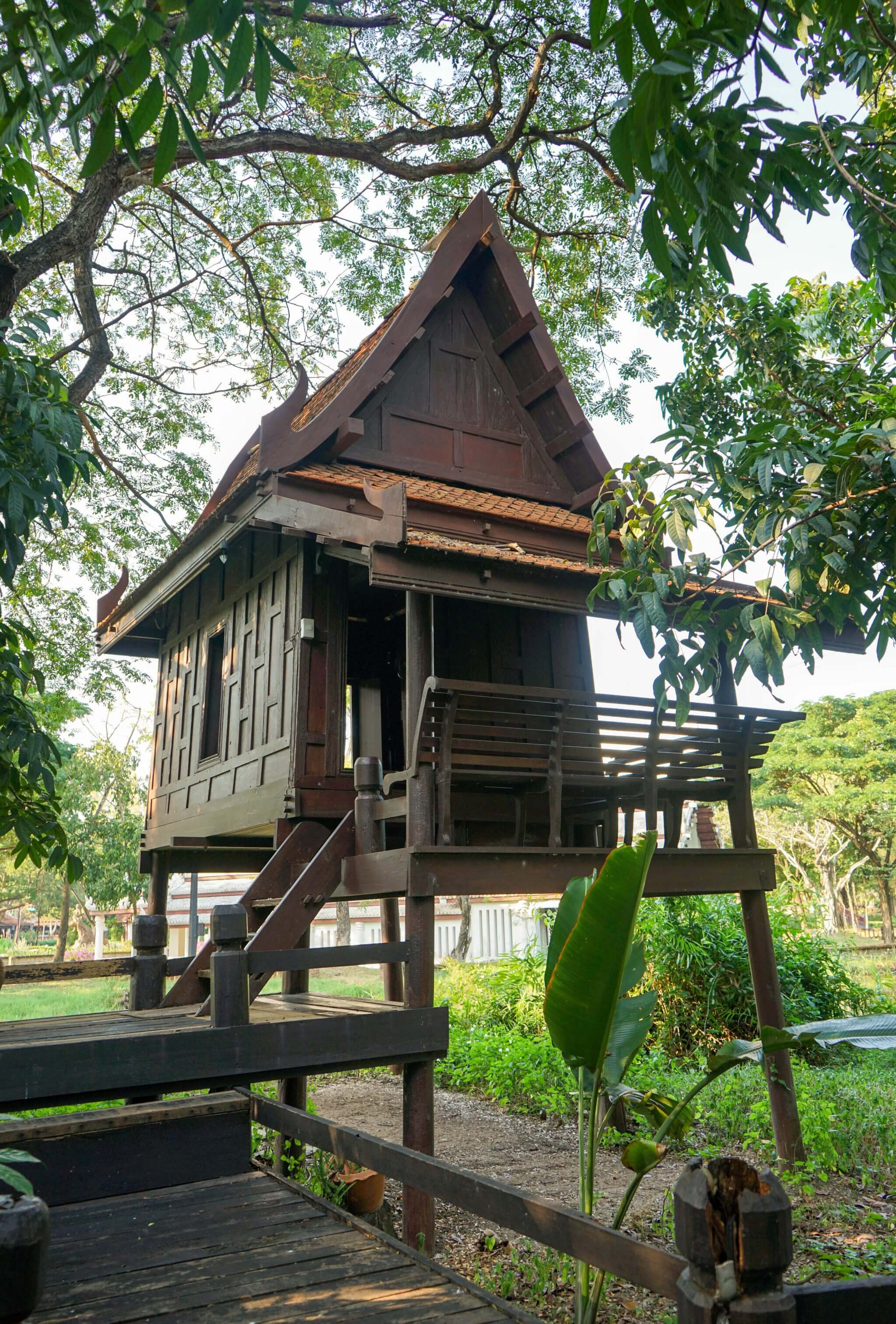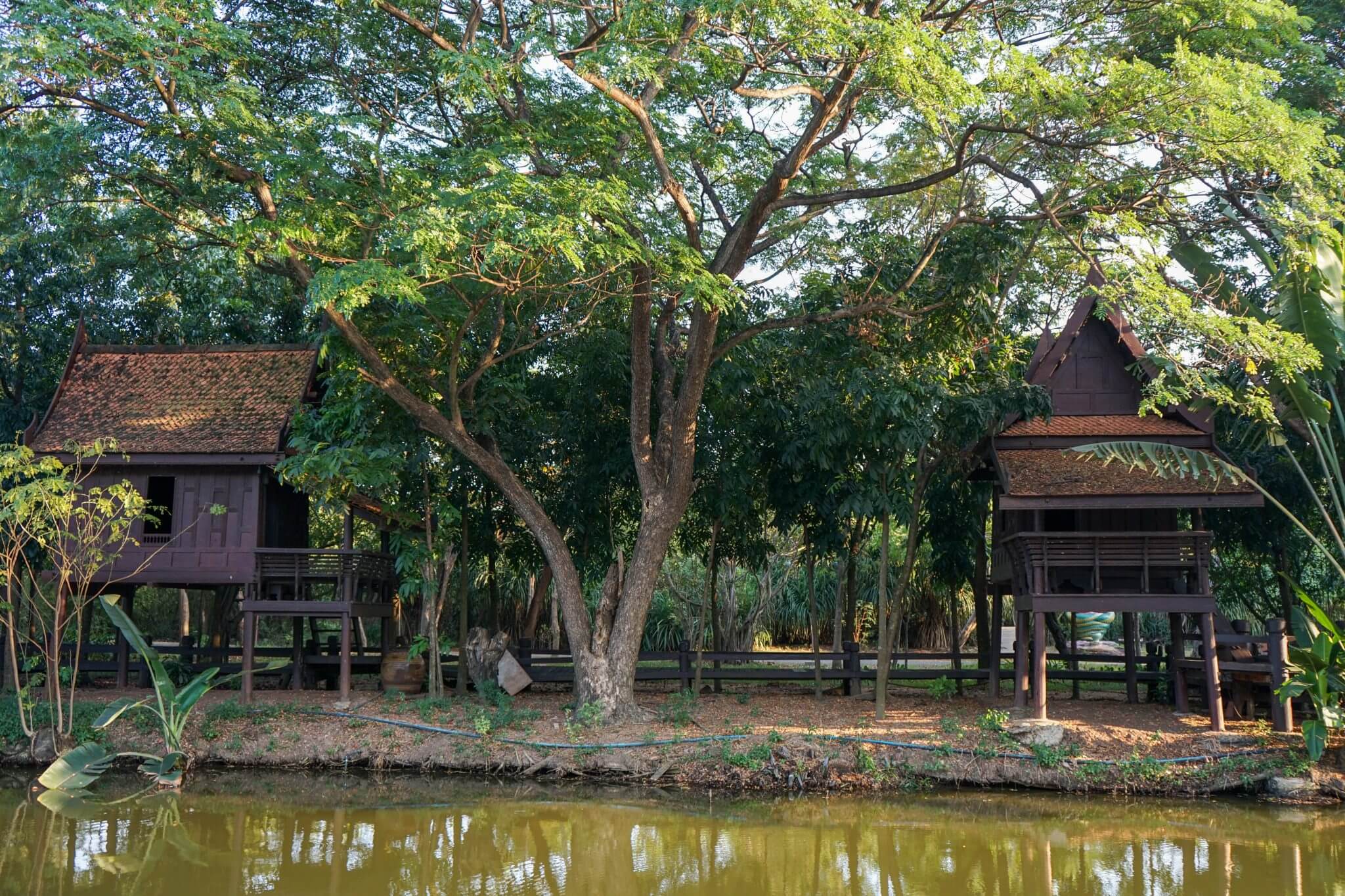 Location The Meditation Retreat (82)
Nearby Sites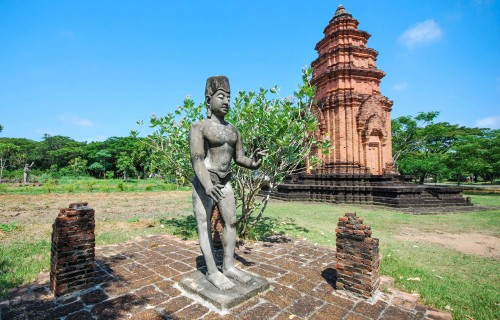 An Image of Hindu Deity with a Mitred Crown (81)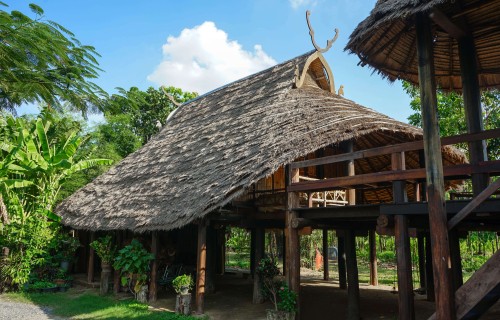 The Thai-Songdam Village (84)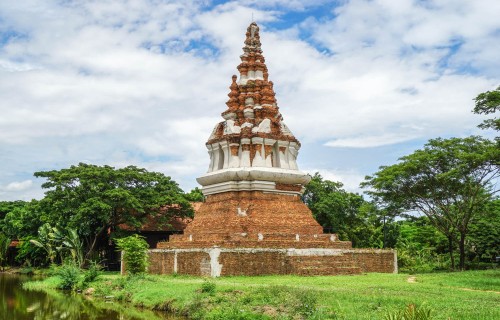 The Stupa of Wat Phra That Sam Muen (85)