The Stupa of Wat Phra That Sam Muen (85)
Chaiyaphum
Phra That Sam Muen or Phra That Ban Kaeng is situated next to ruins of an ancient Dvaravati town in Ban Kaeng, Phu Khiao District, Chaiyaphum Province. The stupa is evidently an example of a building influenced by the Sivijayan art.

The brick monument stands on a five-tiered square base of diminishing size with re-entrant angles at each cornor; the square base is about 12 meters wide. On all 4 sides of the relic chamber, considered the most sacred and important part of the chedi, are standing Buddha images housed in the niches. Above the relic house are 2 tiers of diminutive axial stupa towers above which stands the principal chedi unit serving as a spire or roof tower.

The similar structure of the spire and the diminutive axial stupa towers can be found at 
Phra That Chaiya in Surat Thani Province, Southern Thailand. In front of the Phra That Sam Muen is 
a swamp, believed to have been a watercourse that has silted up a long time ago.

The reconstruction of the Phra That Sam Muen carried out by Muang Boran has rendered 
the monument in its original size.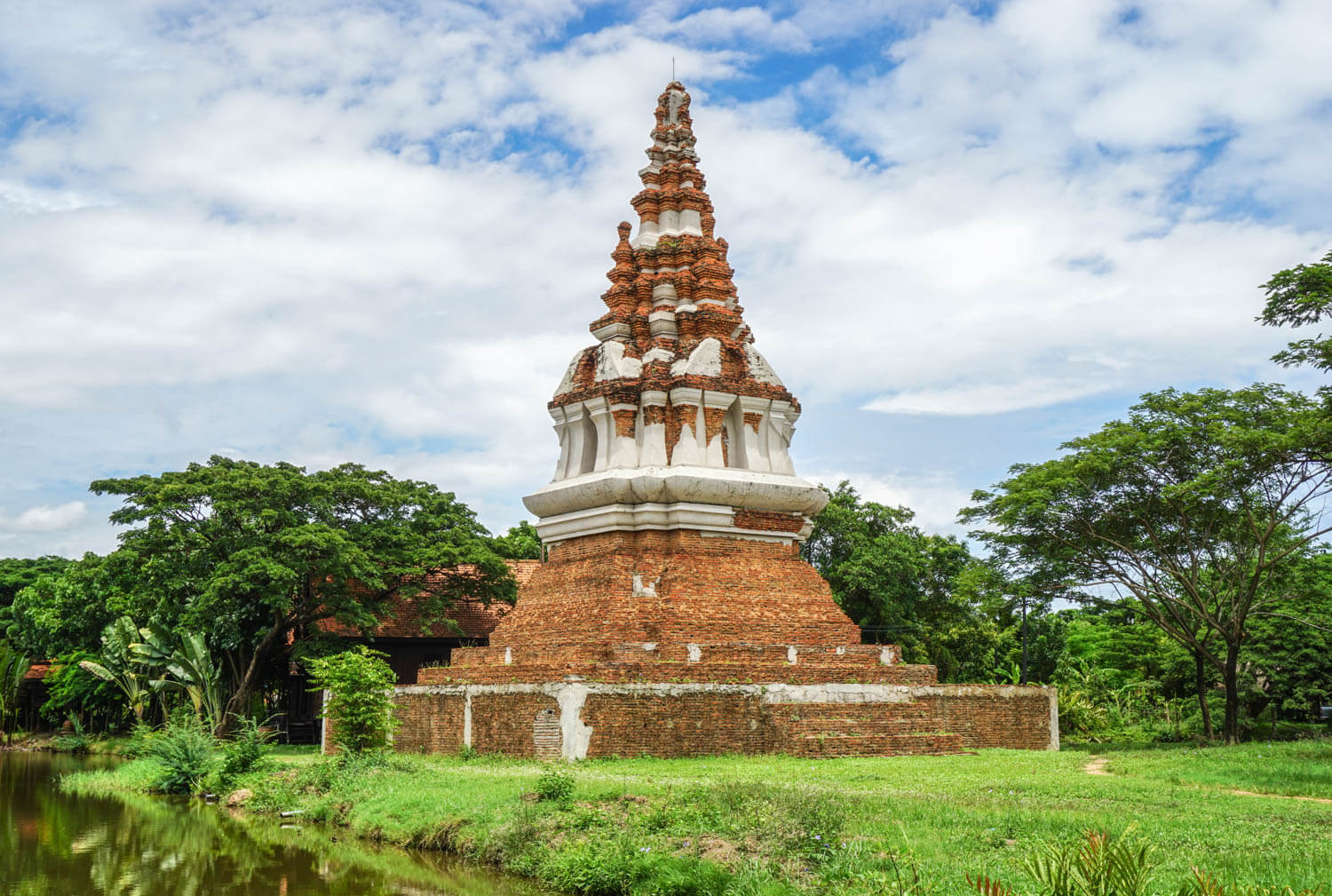 Location The Stupa of Wat Phra That Sam Muen (85)
Nearby Sites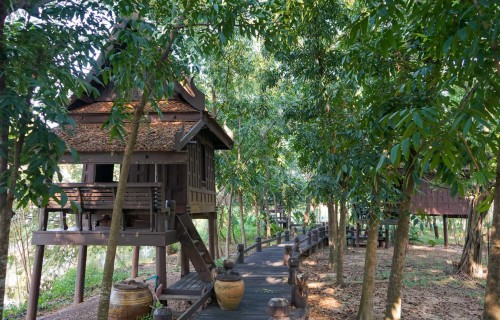 The Meditation Retreat (82)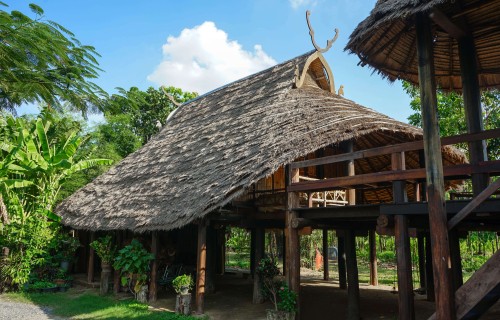 The Thai-Songdam Village (84)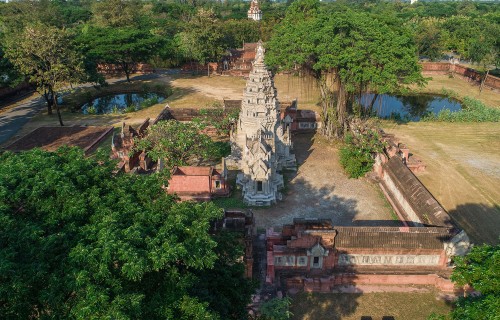 The Phimai Sanctuary (86)