The Phimai Sanctuary (86)
Nakhon Ratchasima
The Phimai Stone Sanctuary is located in Phimai District, Nakhon Ratchasima (Khorat) Province. This Khmer style sanctuary is considered the largest Buddhist monument in Thailand.

In the center of the Phimai Sanctuary stands a large Prang which is made of white limestone and sandstone. The prang itself is built on a rectangular base which has re-entrant angles at the corners. The building has been extended to the south. Unlike other Khmer monuments in northeastern Thailand which mostly face the east, the main prang of the Phimai Sanctuary faces the south, presumably directed to the main route which runs from the Khmer Kingdom.

The carvings on the pediments of the prasat illustrate religious myths and episodes of Indian epics such as a battle scene from the Ramayana epic, the Shiva dancing and Shiva and his wife, Uma riding on 
a bull.

The sanctuary is accurately constructed based on the Khmer architectural style. The main chedi is surrounded by a gallery next to which is the inner courtyard where the other two prang and one additional structure stand. One of the minor prang facing the east is Prang Bhromathat. The rectangular main prang built of laterite has re-entrant angles at the corners; the structure is believed to have been initiated in the reign of King Jayavarman VII (1220-1222 A.D.). Inside the building, a stone sculpture of a man in sitting posture was found. It is believed to be the statue of the King himself.

Another structure discovered within the inner courtyard is a red sandstone prang which is normally known as Prang Hin Daeng. The prang, facing the west, stands on the right of the main sanctuary. It is built on a square base with re-entrant angles. The onument is also believed to have been built at the command of King Jayavarman VII. Behind the Prang Hin Daeng is a Brahman shrine. It most likely served as a place for conducting religious rites since a few small stone lingas were found inside.

Surrounding the gallery are two other walls. On the inner grounds between the gallery and the walls are 4 ponds placed in four direction; they are known as Barai. On the vast lawn, lintels depicting episodes of Hindu myths are also exhibited. The stories depicted include one telling of the deity, being helped by the ogre, in performing the Churning of the Ocean Ceremony in order to make a magic potion; the pictures of Shiva and his wife, Uma riding on their cow, Nandi; and Vishnu standing on his garuda. These lintels can date back to the middle of the 12th century A.D.

Outside the walls surrounding the gallery of the prang is an ancient remains where 4-5 bronze coins were discovered, so that this building is understood to be the treasury.

However, the place could also have been "a waiting chamber" functioning as the resting place for the King or travelers. The chamber is popularly known as Dharmasala.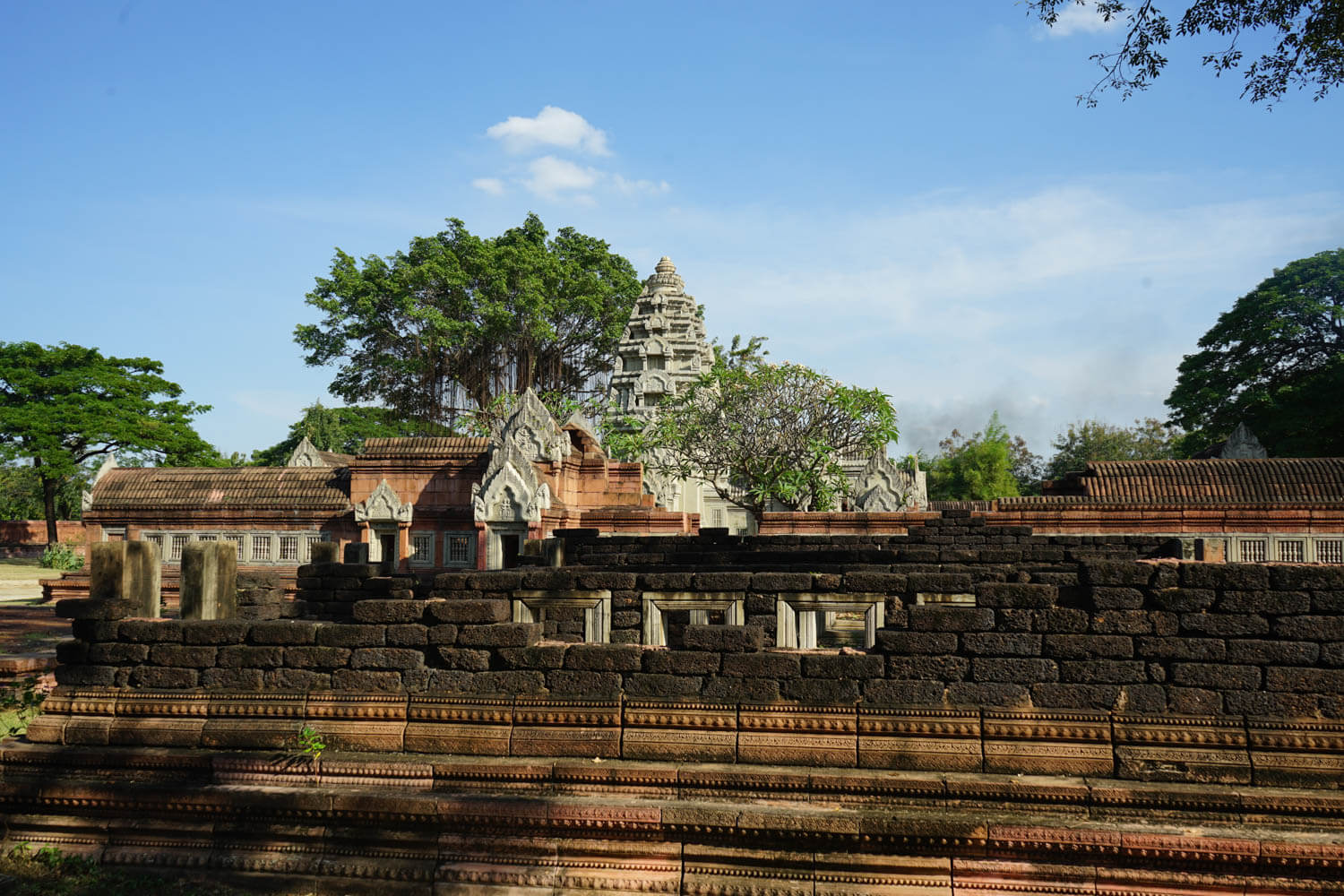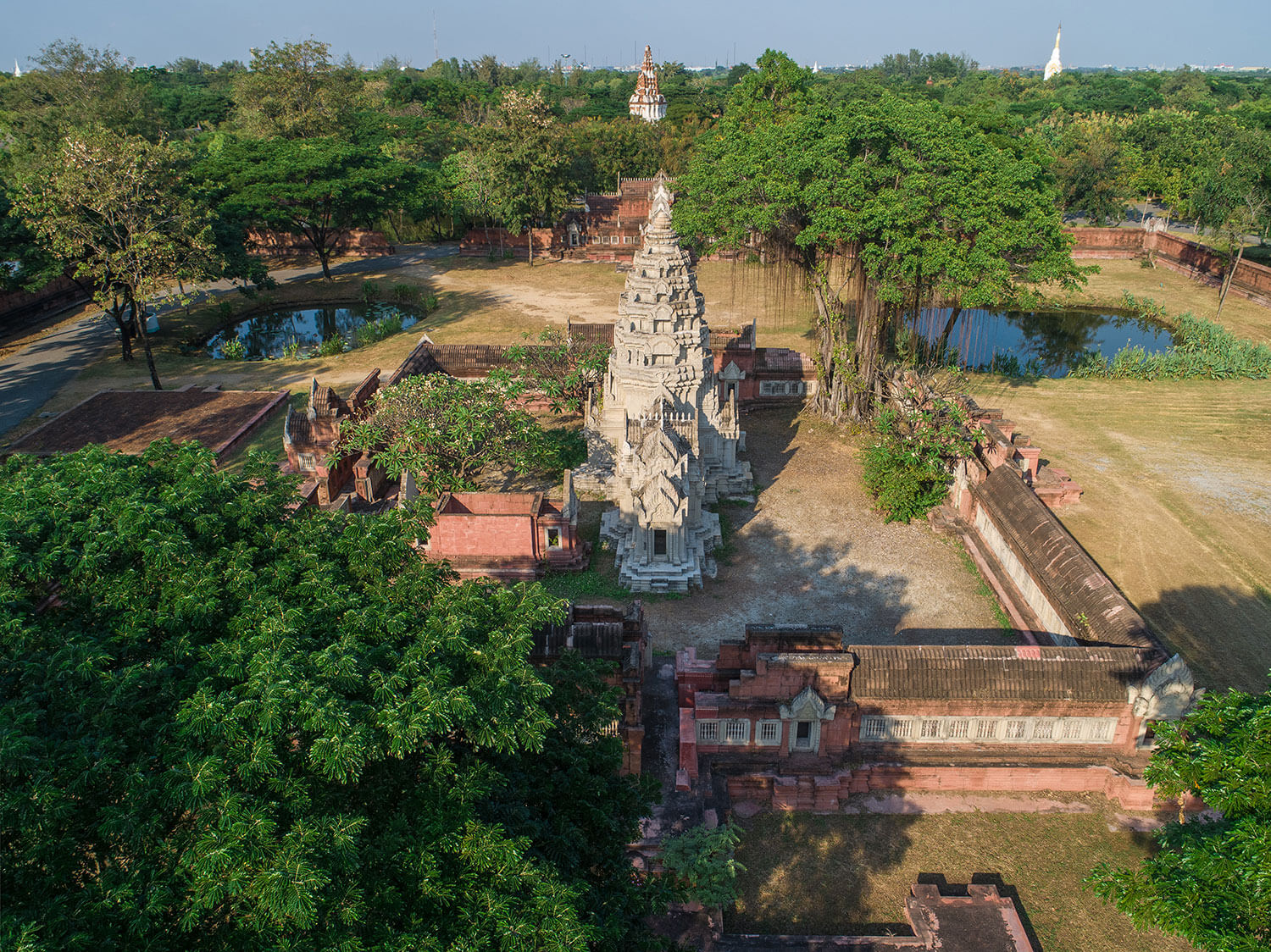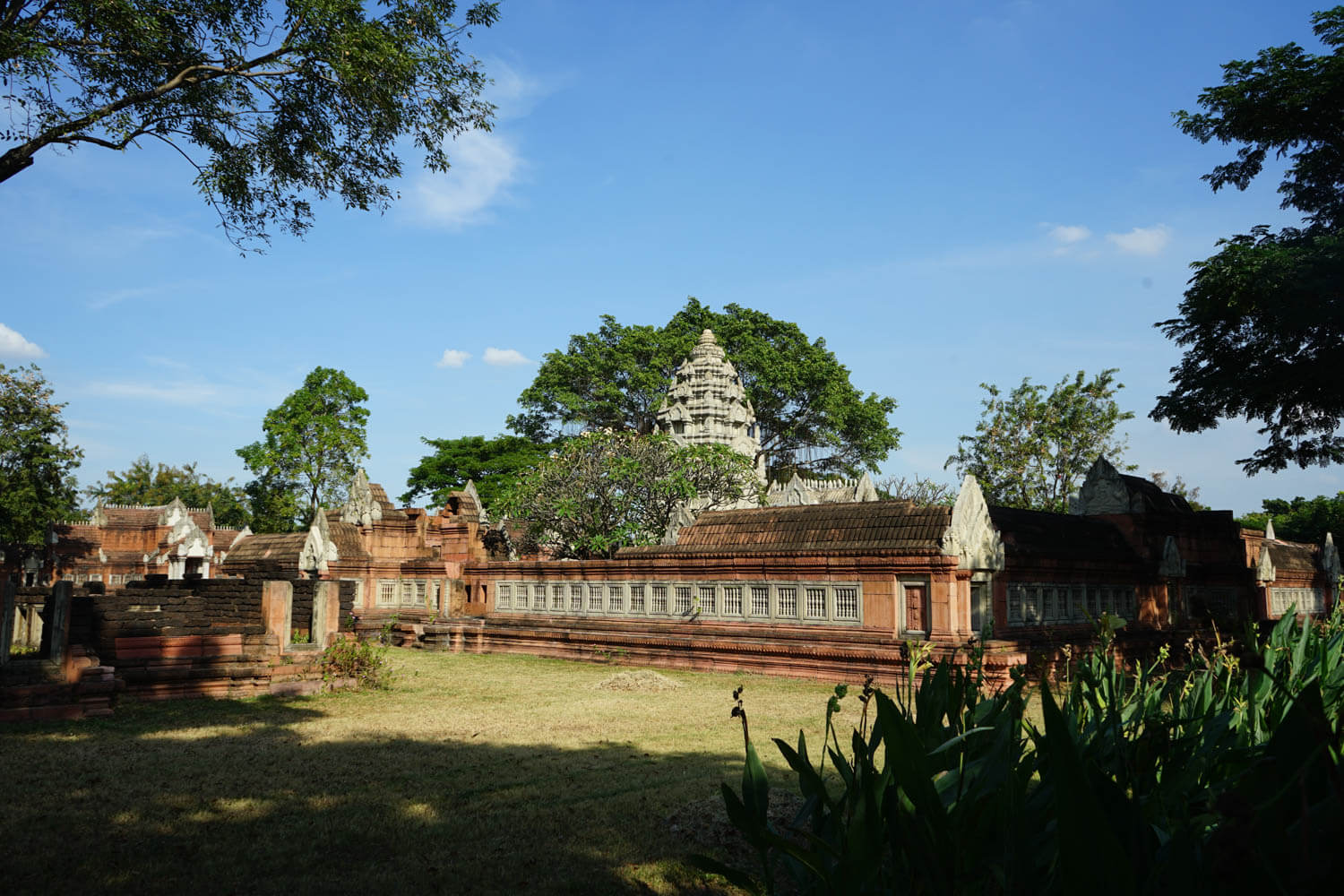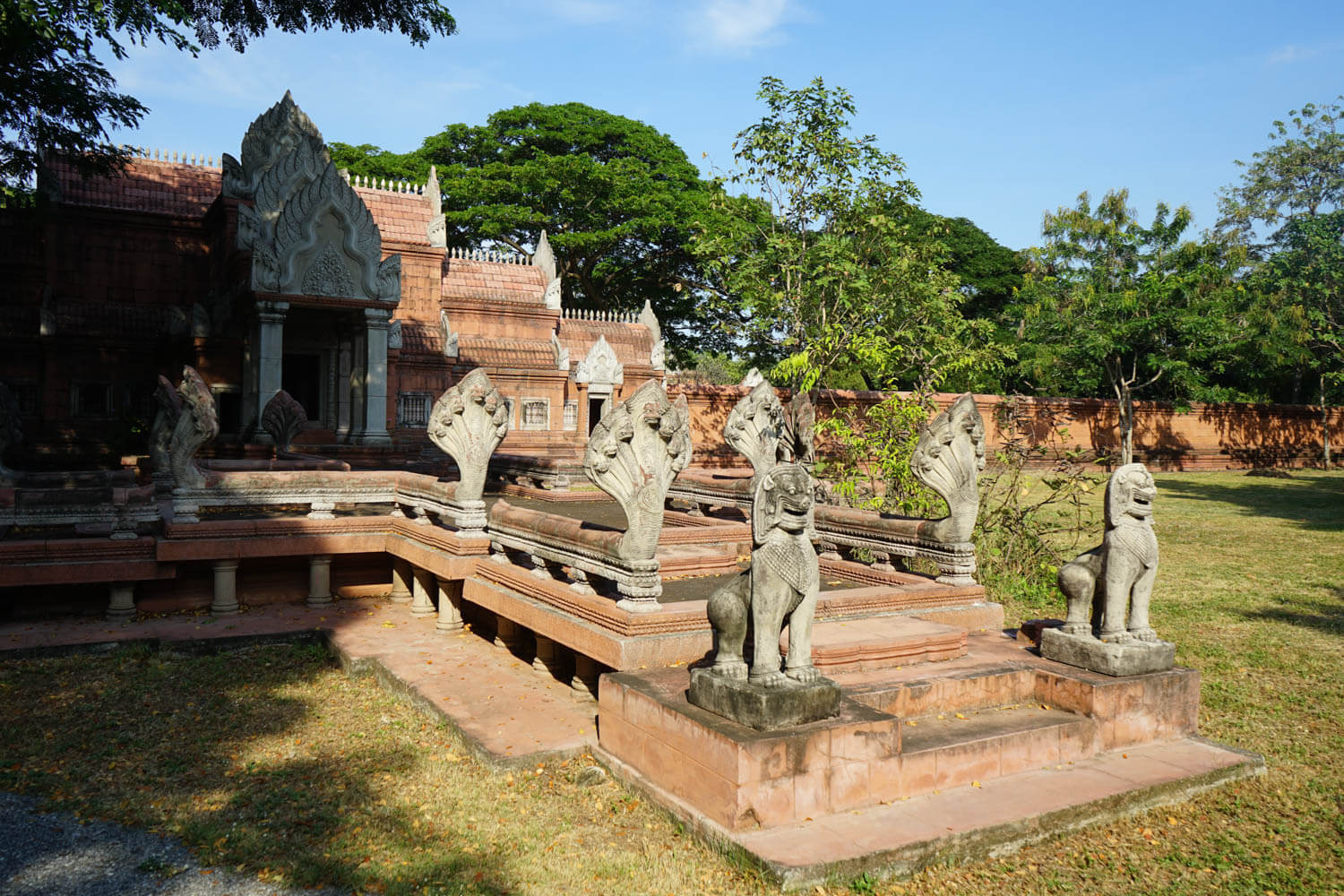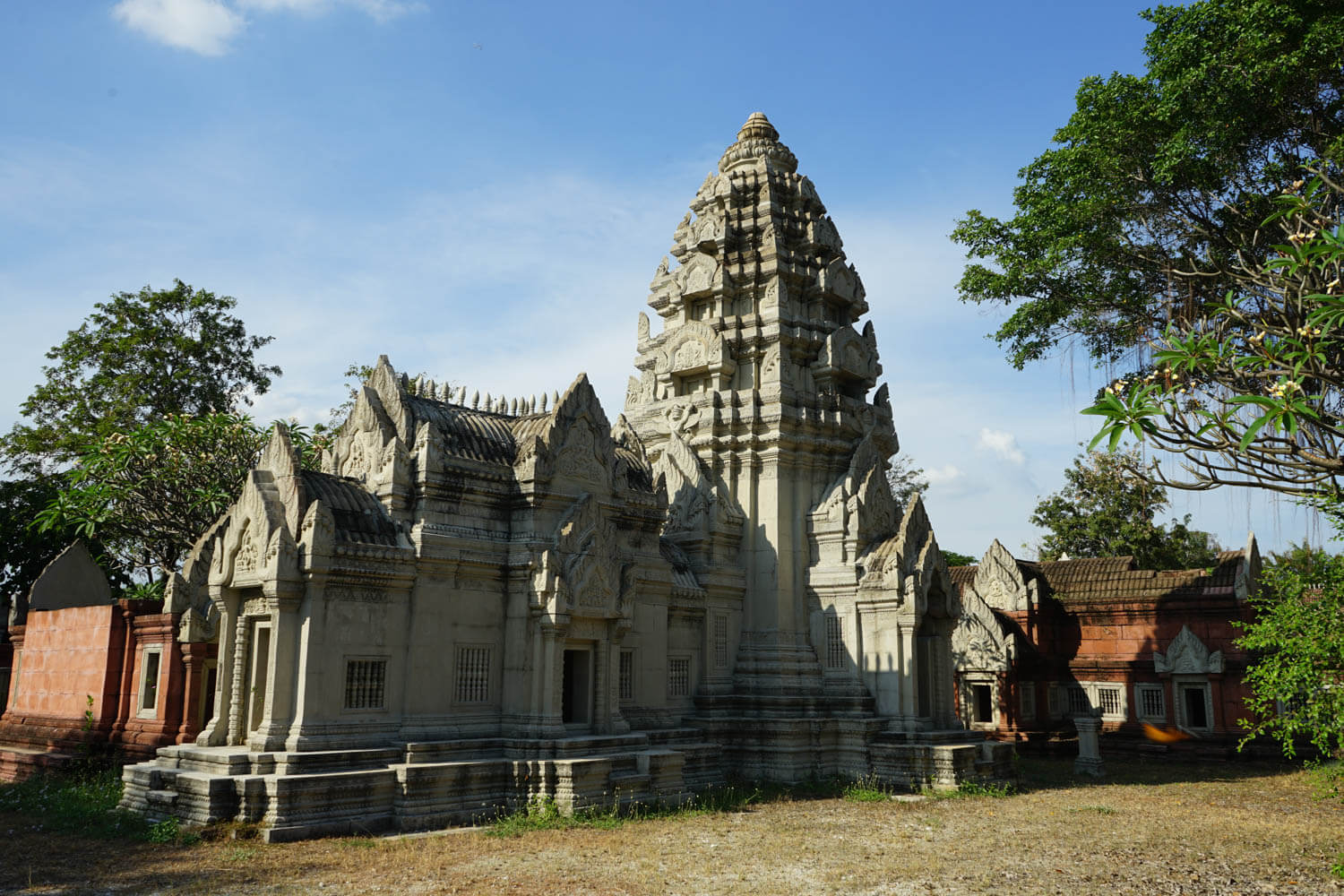 Location The Phimai Sanctuary (86)
Nearby Sites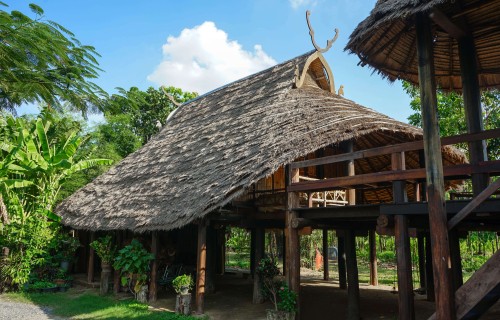 The Thai-Songdam Village (84)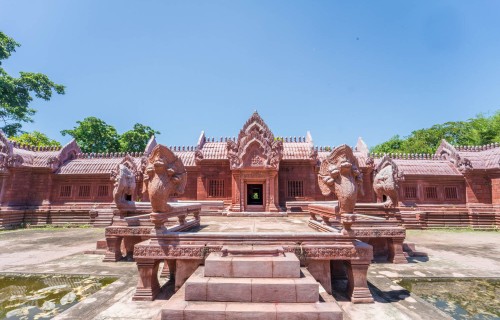 The Phanom Rung Sanctuary (87)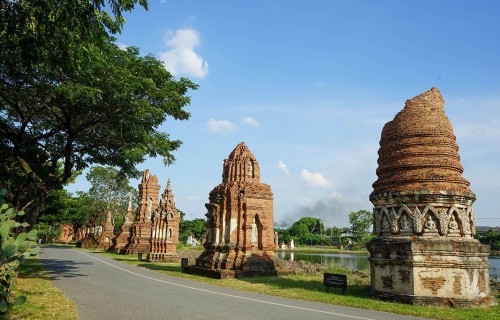 The Garden of Sacred Stupa (92)