The Wihan of Wat Chiang Khong (58)
Chiang Rai
In the past, the assembly hall or Wihan in Sukhothai and the Lanna Kingdoms was an important building in monastery. The wihan normally houses many important and sacred presiding Buddha images while the ubosot or ordination hall was used to hold religious ceremonies performed by monks. Consequently, the larger wihan was constructed to serve as a public place where townspeople came to pay homage to the Buddha images and perform religious rites. The smaller ubosot, often preserved for the monk's religious performances, was normally made of wood and sometimes located in a pond. The ubosot located in a pond is usually called the Water Hall or Bot Nam, using the water as a boundary marker.

Muang Boran had brought the ubosot from Wat Chiang Khong in Chiang Rai (or the present Phayao Province). The ancient wooden hall like this can hardly be found today. This decrepit grand hall is in fact very strong and stable. The building is easily constructed but only with skillful hands. The upper part of the posts of the wihan are supported by beams which are obviously strong that they help to prevent the whole structure from falling down, despite the lower part of the pillars being very decayed.

The structure is roofed with the wooden tiles attached to the ranaeng by hooks of the tiles. Without using a single nail, the building is well-established, large, elegant and entrancing.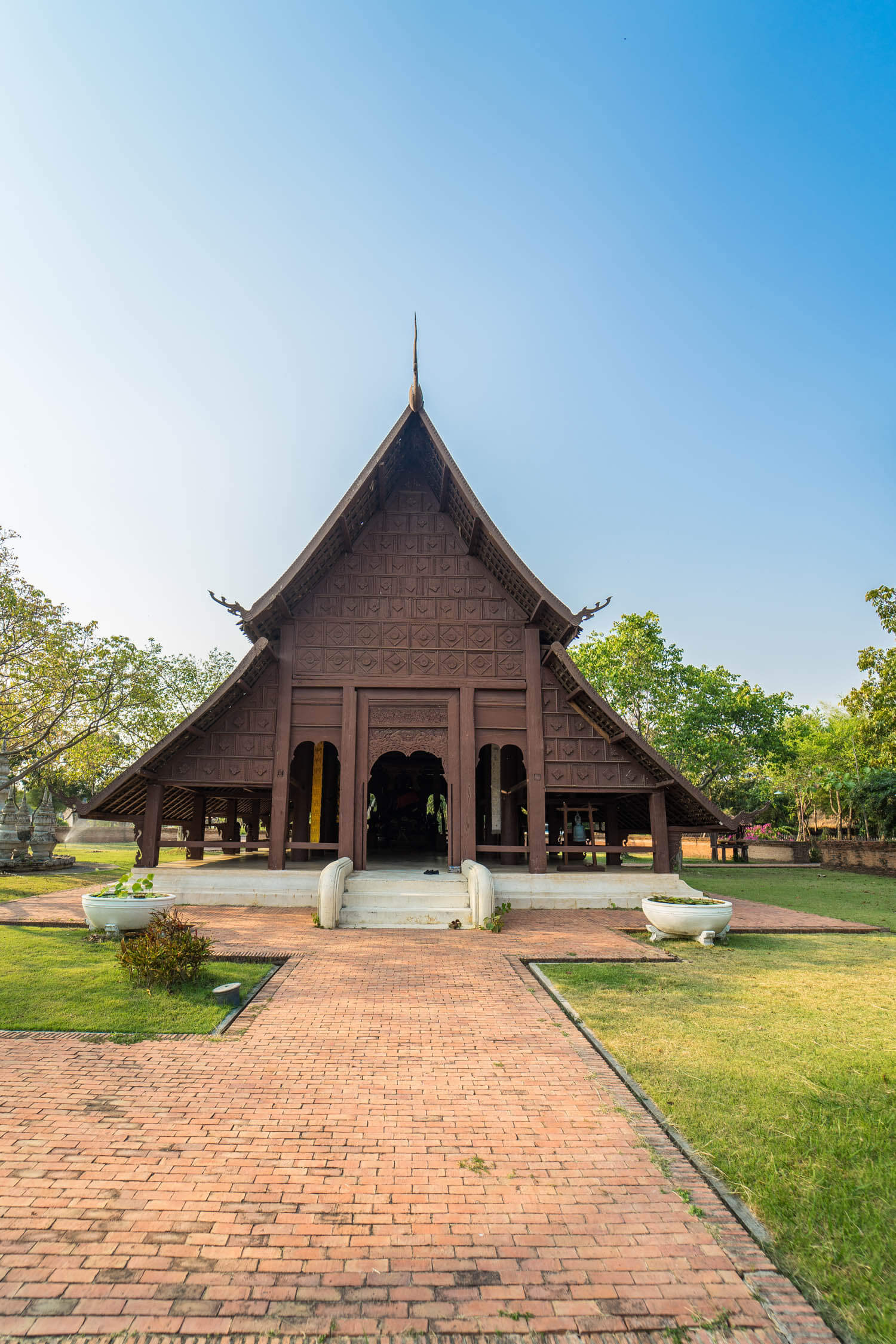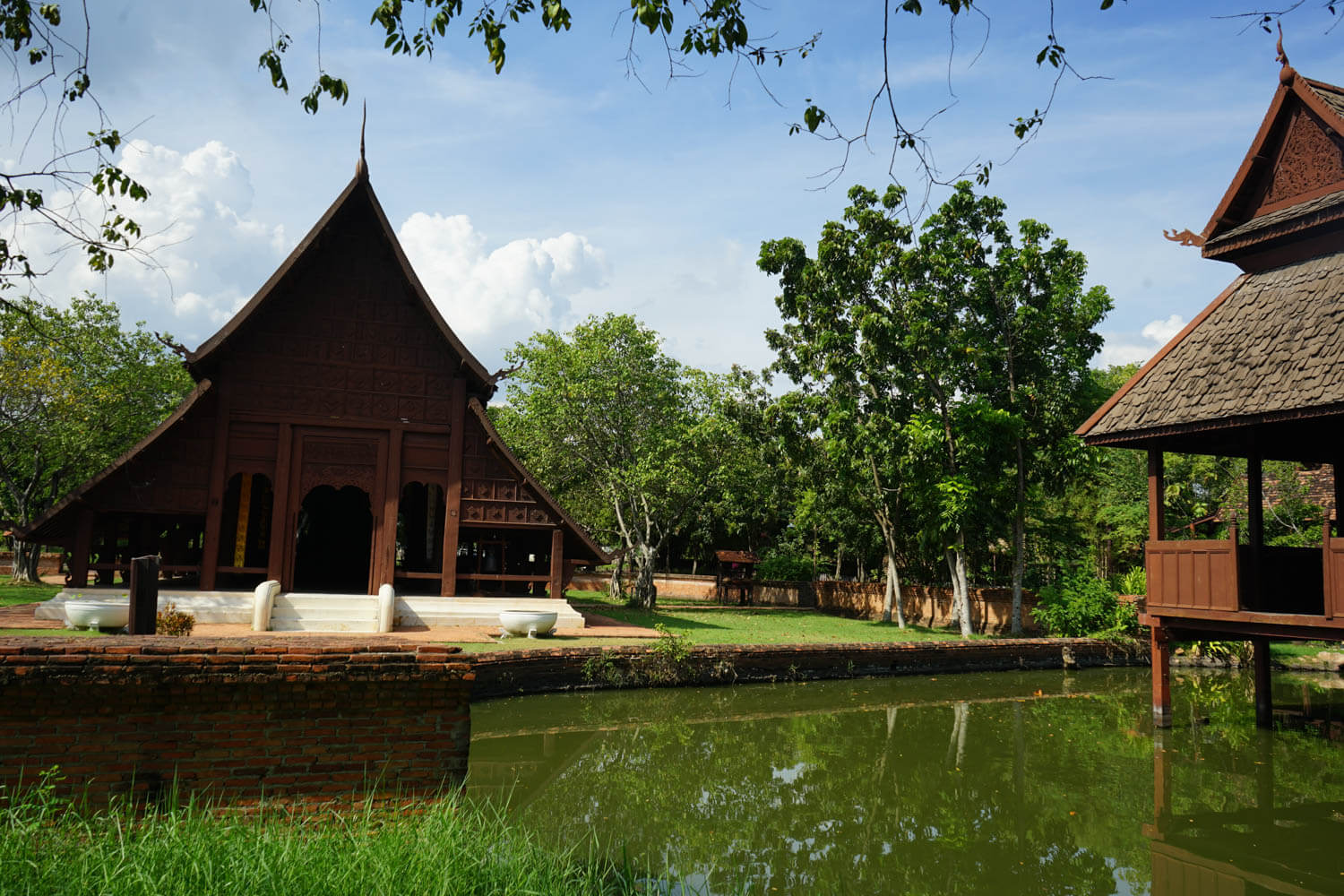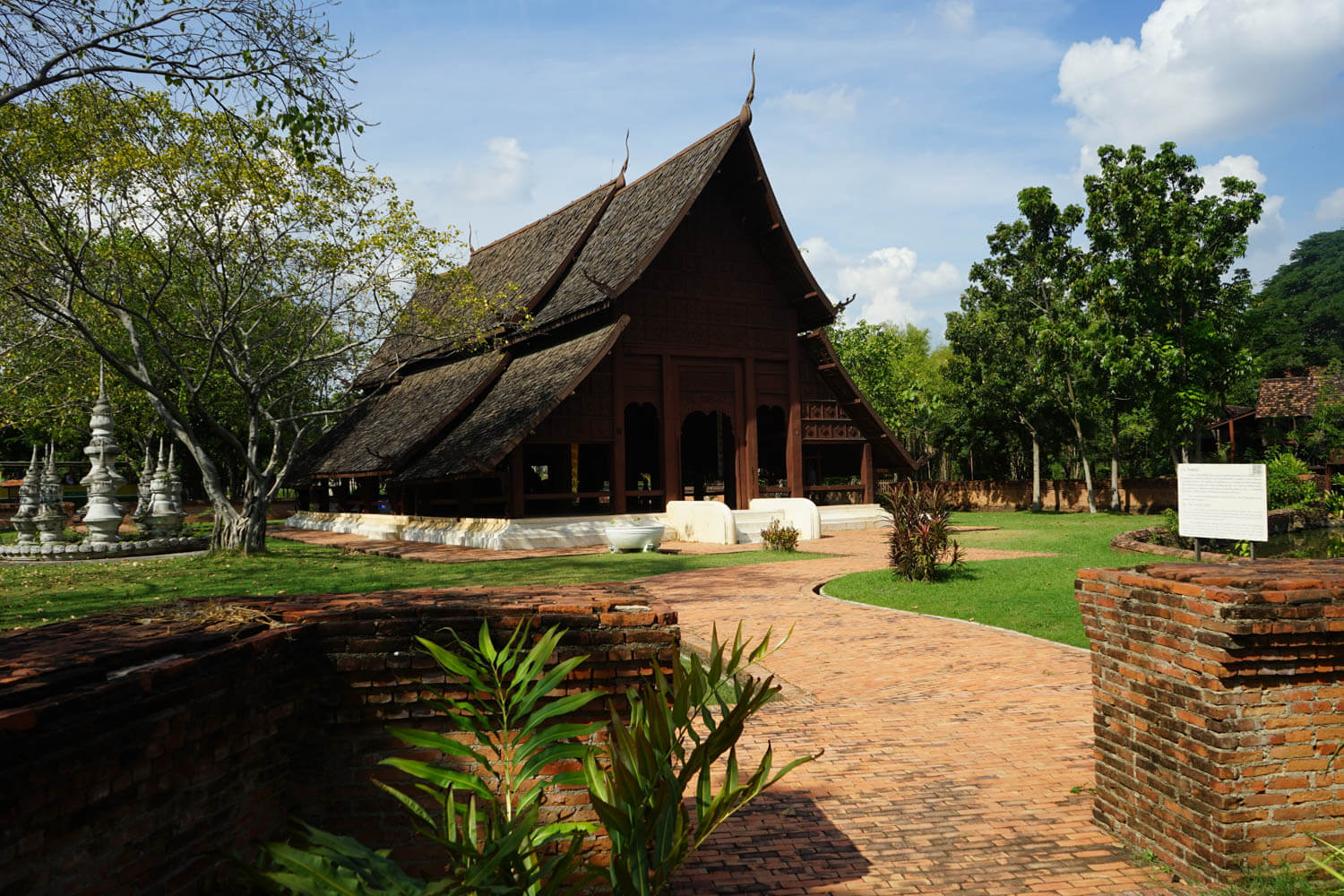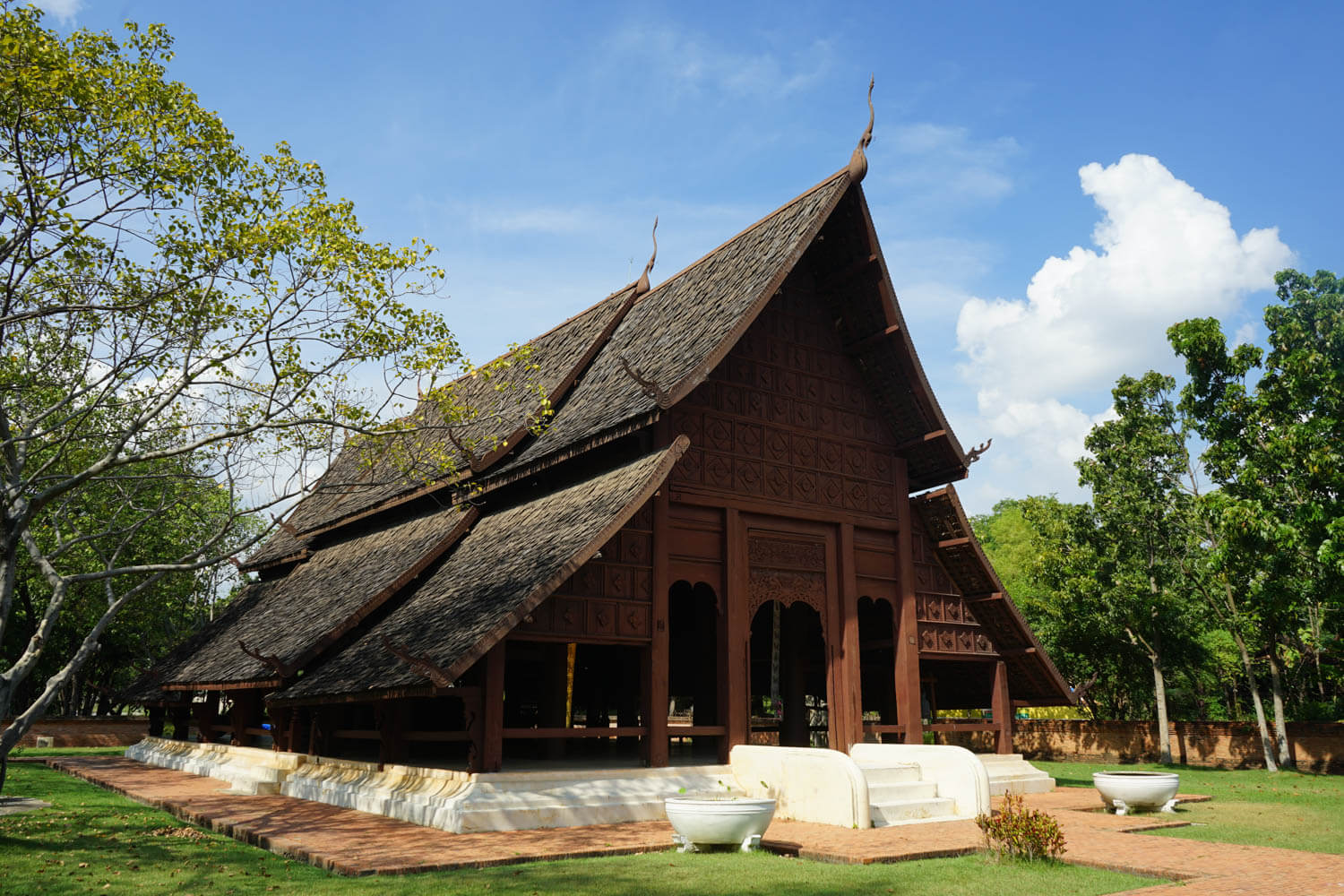 Location The Wihan of Wat Chiang Khong (58)
Nearby Sites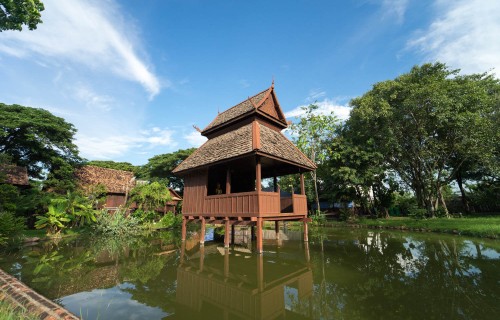 The Water Hall (59)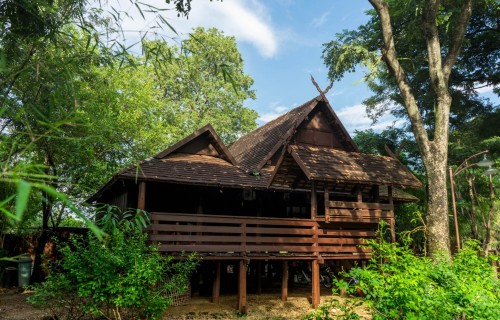 The Northern Thai Village (60)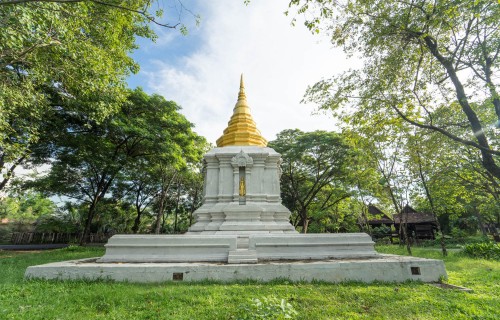 Phra That Chom Kitti (61)