The water hall is an ordination hall surrounded by water. This is another tradition ordination hall that exists in Buddhism ideology. The water surrounding the water hall serves as a visible boundary, marking off the sacred area within which a Buddhist ordination ceremony takes place. Normally, any religious ceremony may be held in the water hall without the ceremony of binding the boundary marker which is ordinarily held during the ordination ceremony.

The tradition of performing religious rites in the water hall must have been originated many centuries ago. According to Shinnakanmalipakhorn, the chronicle of the Lanna Kingdom, a group of monks from Chiang Mai, on the way back from Ceylon, had been ordained on a barge. In the ordination ceremony, the ocean was considered the boundary marker.

The tradition was also popularly practiced in Ceylon when the Singhalese monks, who came to Siam in the 13th and 14th century A.D., often ordained in the water hall situated in the middle of the river named Kayalani. In Thailand, only a few water halls remain. The extraordinary one at Wat Pradu Song Tham, Ayutthaya Province, is surrounded by stone boundary markers and water respectively.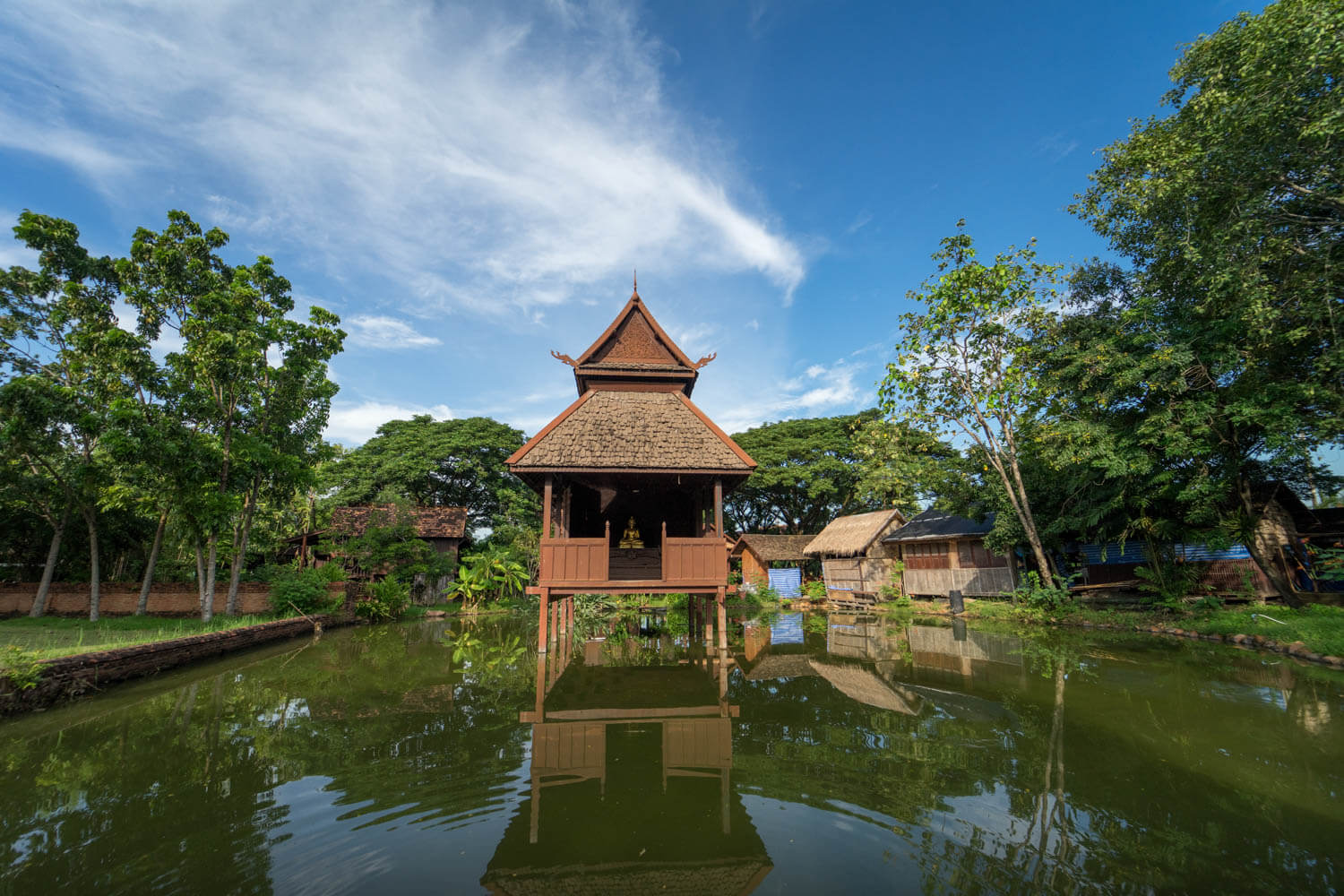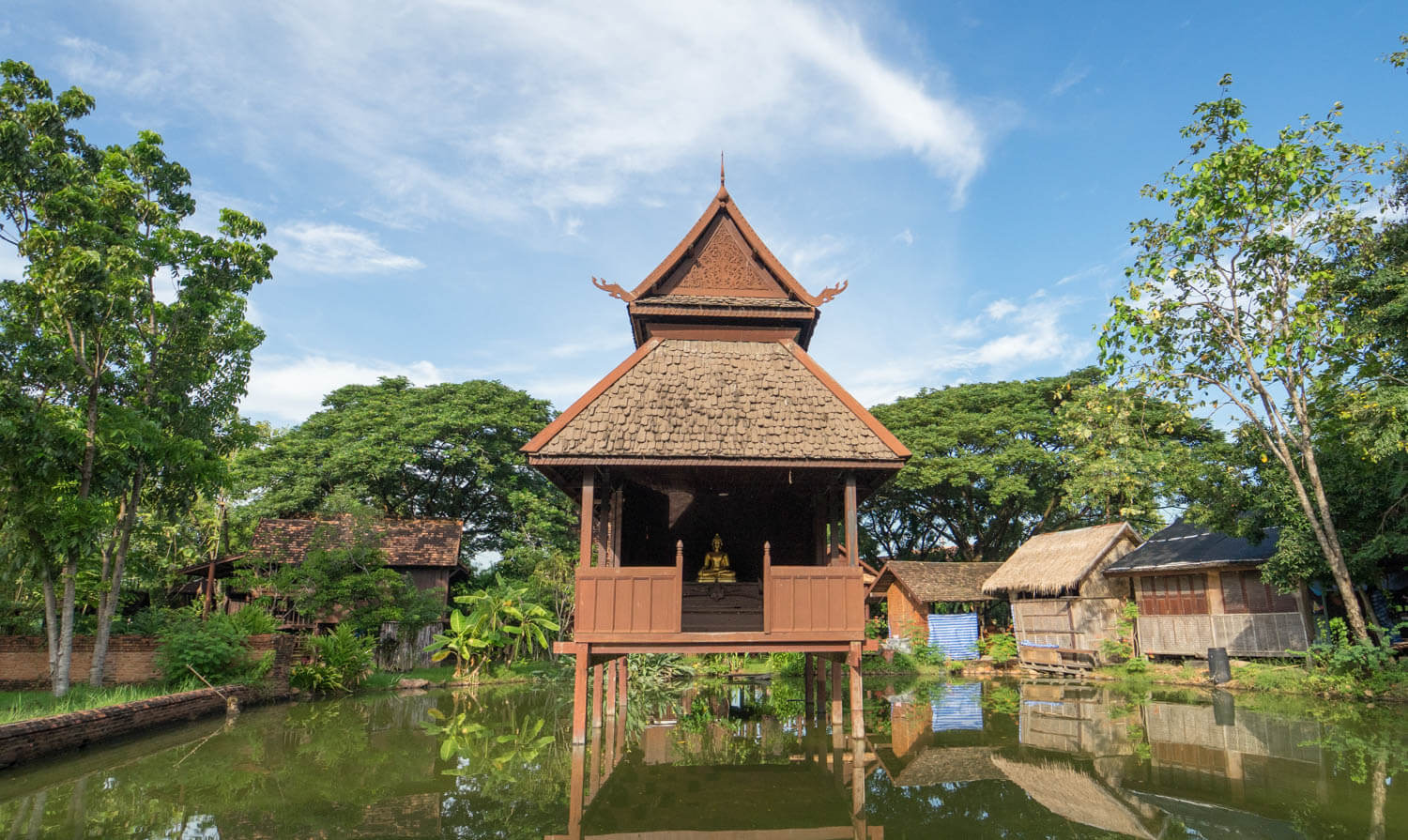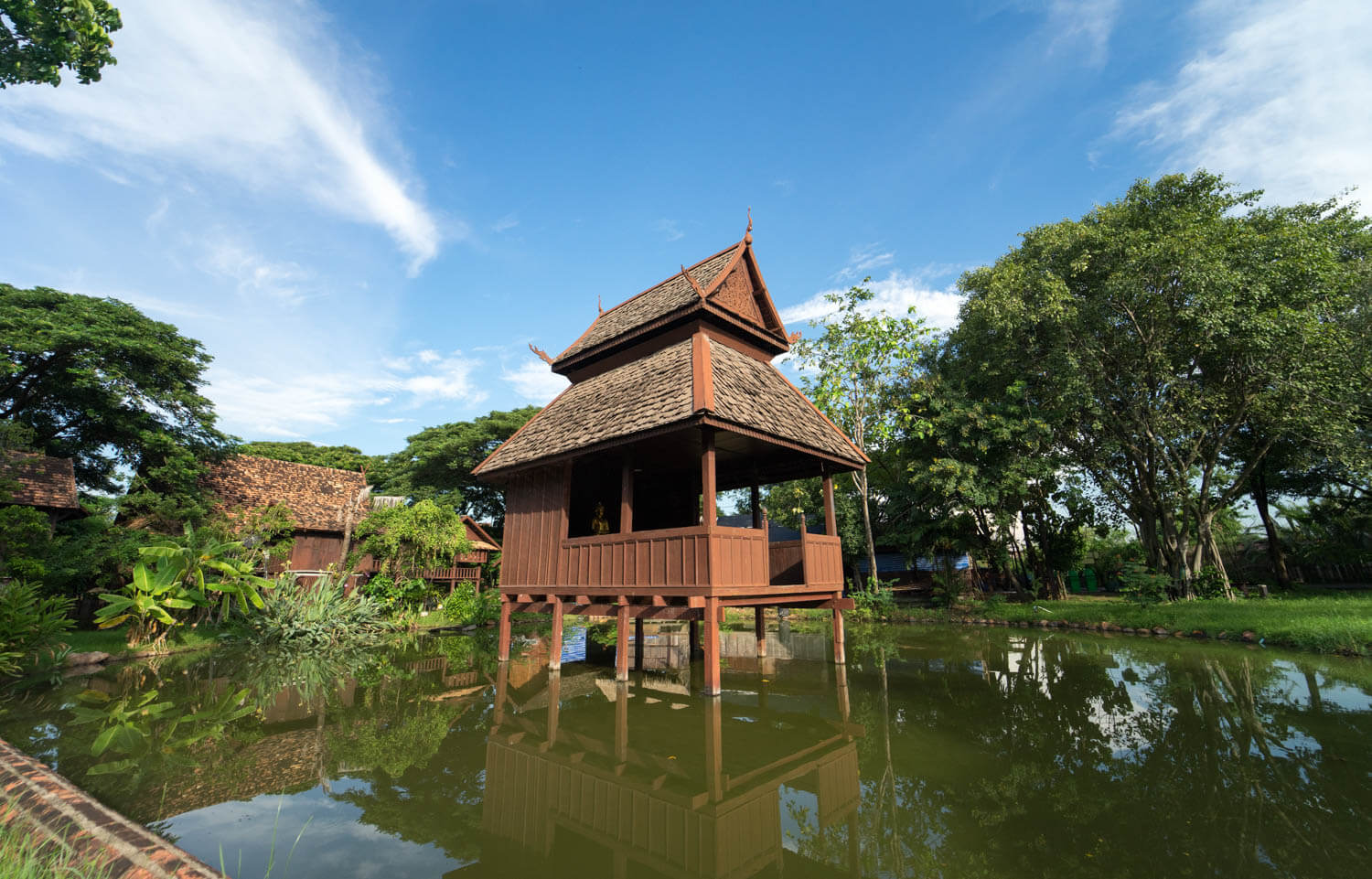 Location The Water Hall (59)
Nearby Sites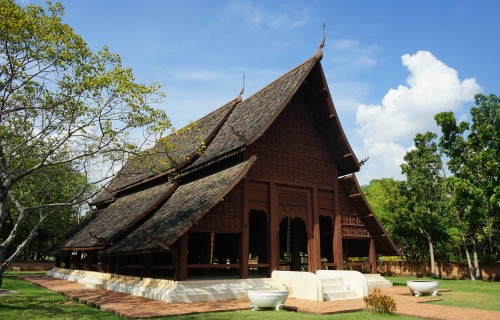 The Wihan of Wat Chiang Khong (58)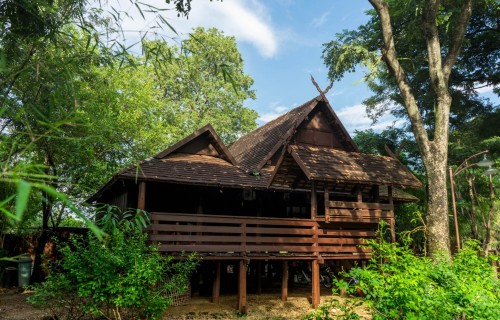 The Northern Thai Village (60)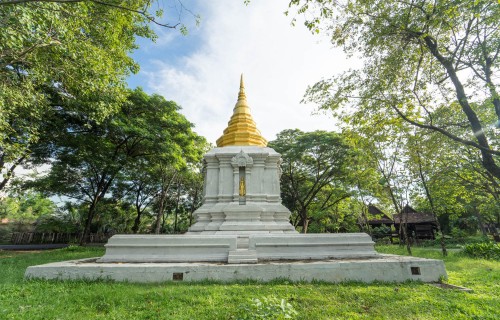 Phra That Chom Kitti (61)