Phra That Chom Kitti (61)
Chiang Rai
Phra That Chom Kitti is an ancient monument in the north of Thailand. It stands on the summit of Chom Kitti Hill, Wiang District, Chiang Saen, Chiang Rai Province. The Phra That is believed to house genuine relics of the Lord Buddha.

The monument is a chedi standing on a relic chamber which is rebated by re-entrant angles at each corner. There are four projecting porches housing standing Chiang Saen Buddha images. The chedi above is round and the spire is beaded. The lotus-shaped base beneath the chedi is rectangular.

According to the local history of Chiang Saen, in 940 A.D., Phra Maha Thera Phuthakosacharn went to Ceylon and obtained 16 bone fragments, both large and small, from the fore skull of the Lord Buddha. On his return, he presented them to the King of Nakorn Chaiburi Si Chiang Saen (now in Chiang Saen District) who divided them amongst his family. He placed part of this share on Chom Thong hill in Chiang Rai Province.

The original chedi which, as the history says, was built during the time of Chiang Saen, in 940 A.D, had probably been deteriorating for a long time. The monument that we see today was renovated by King Suwana Kham Lanna in 1488 A.D. The original chedi was probably made of brick and shared a close resemblance with the chedi we find today. Unlike the present Phra That Chom Kitti, the main part of the original chedi was not rebated by re-entrant angles.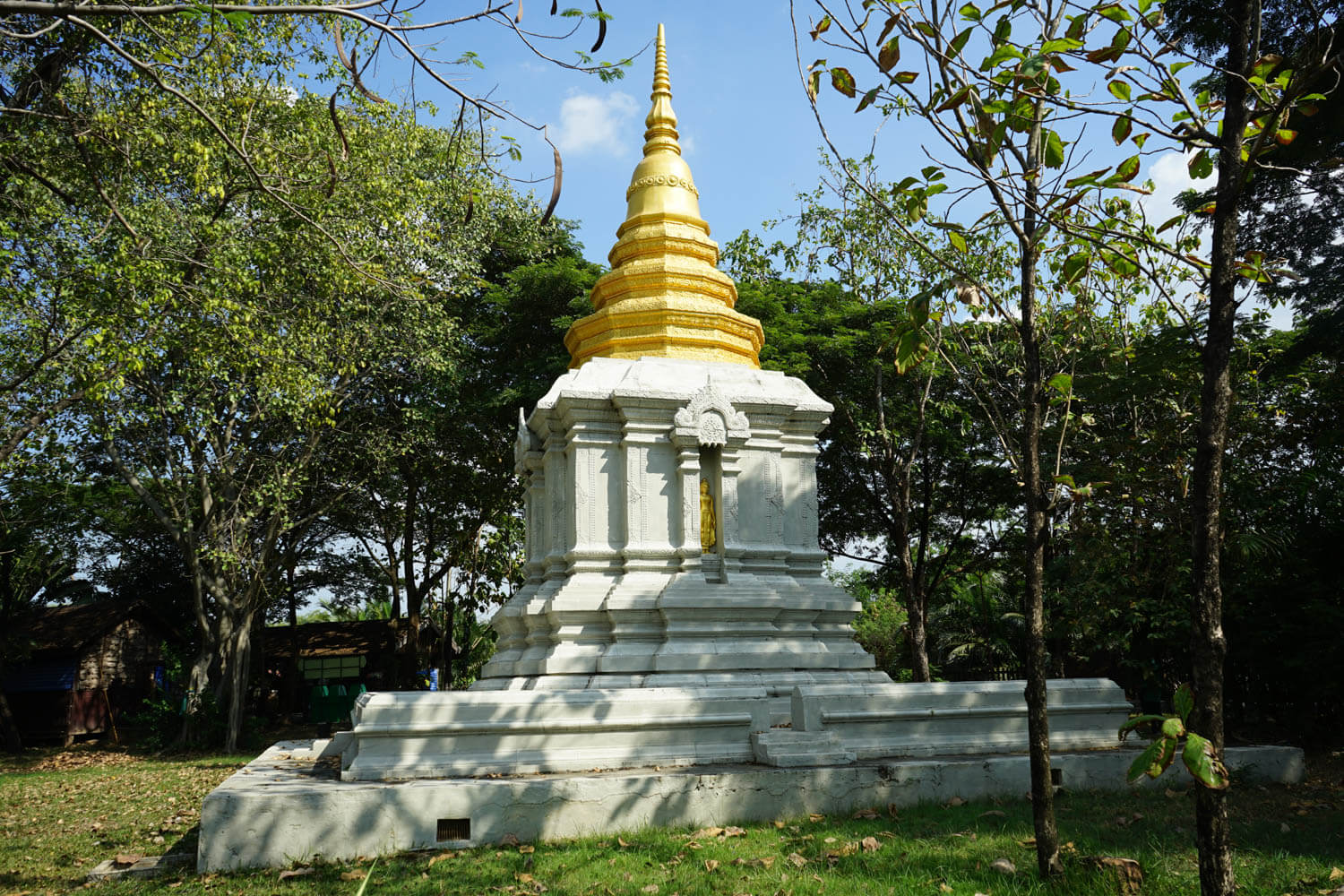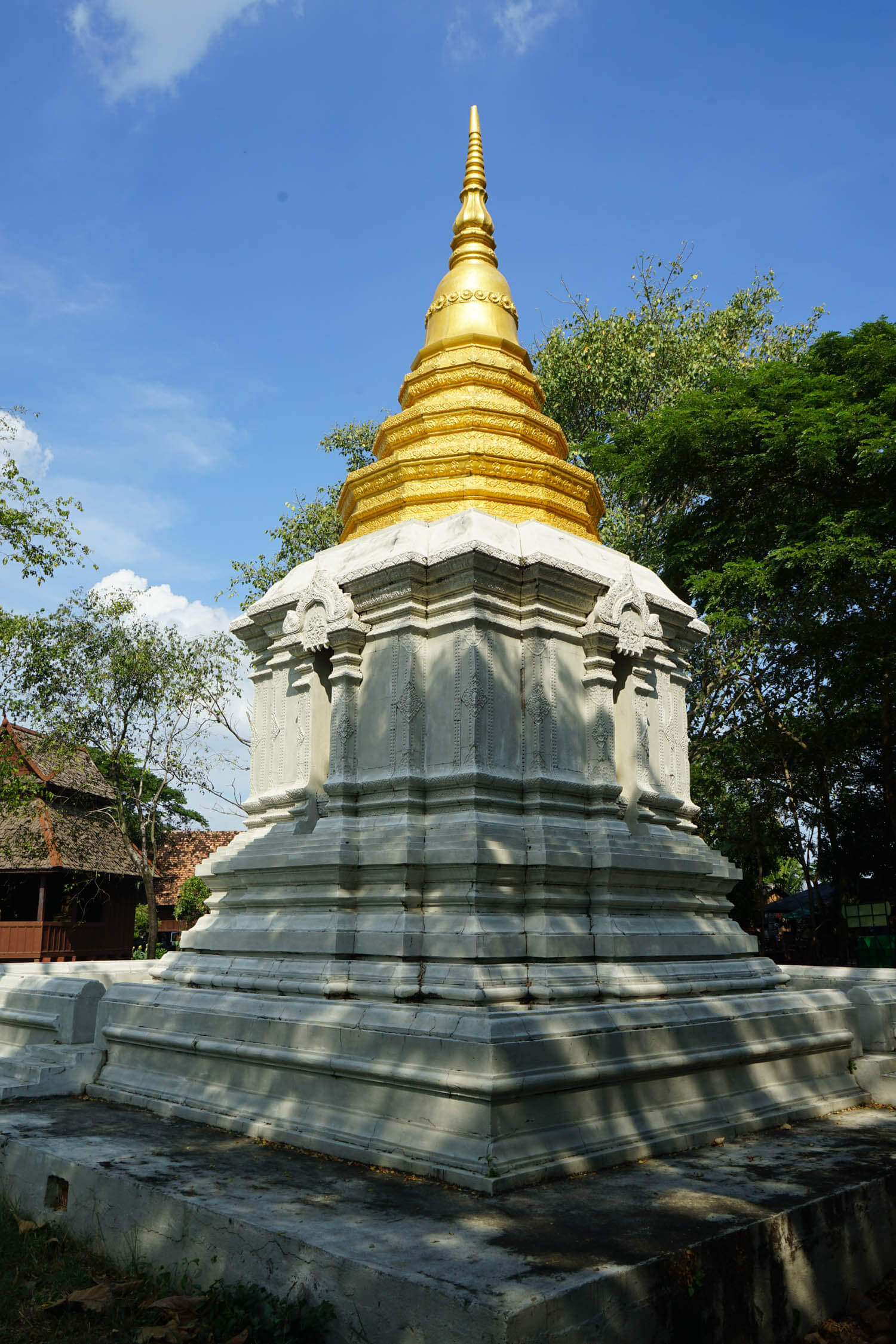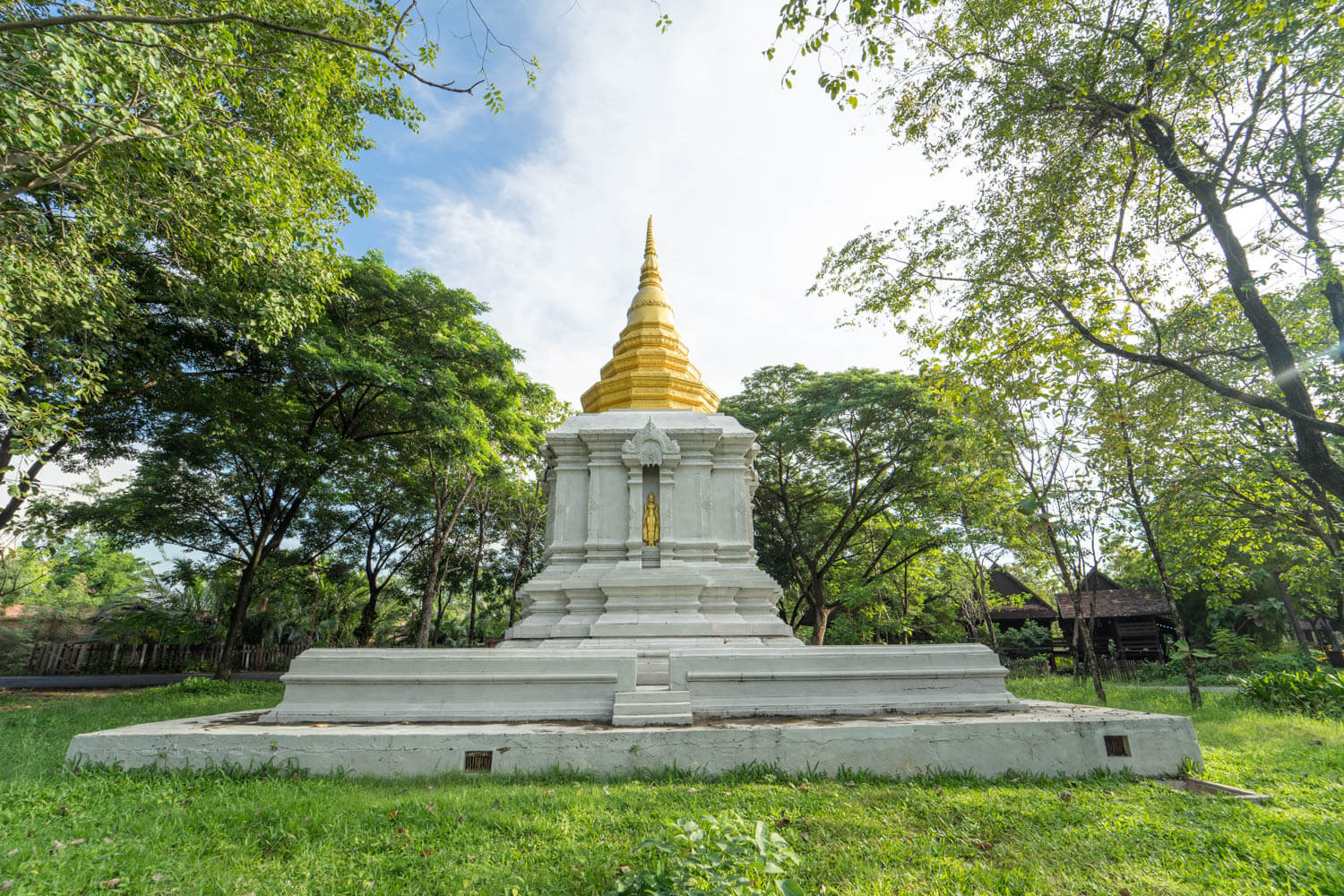 Location Phra That Chom Kitti (61)
Nearby Sites