The Tiger King's Palace (11)
Phetchaburi
The teaching hall at Wat Yai Suwannaram, or normally known as the Tiger King' s Palace, was once situated in area of Ayutthaya Grand Palace. During The reign of King Sanphet VIII(or the Tiger King), he delicated this teak palace to sondej pha suwanna muni(or Somdej Chao Tangmo), The supreme patriarch of the Ayutthaya Kingdom Who came from Phetchaburi Province. This Palace was dismantled and reconstructed at Wat Yai Suwannaram, the monastery where the patriarch had grown up and been educated.

The palace is in the 17th century A.D., Ayutthaya architectural style. The upright posts are octagon. The central door panels at the front are delicately and elaborately carved. The door is framed by a tracery design which looks quite stately. The gables are also delicately ornamented with stucco motifs that especially highlight the aesthetic talents of the Phetchaburi artisans. The roof has cylindrical tiles. Other roof ornaments such as sky assels and the bargeboards at both ends are glass inlayed with colored mirrors. The walls are paneled and once carried gilded patterns on the outside. When the gilt faded, the wall was painted cinnabar red. The interior surface of the wall carries tempera sketches which are barely visible now.

Major Boran has reconstructed this teaching hall in smaller size.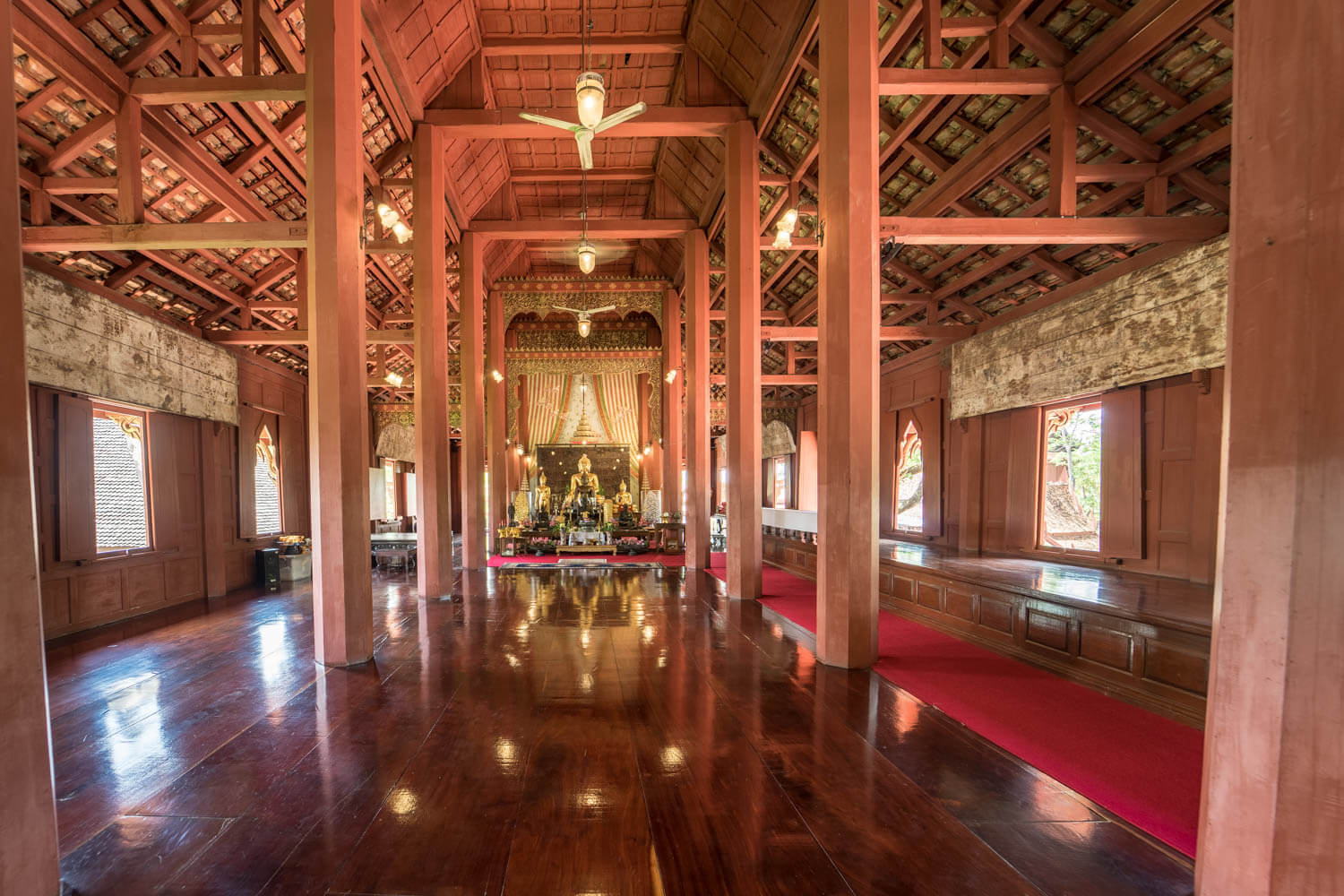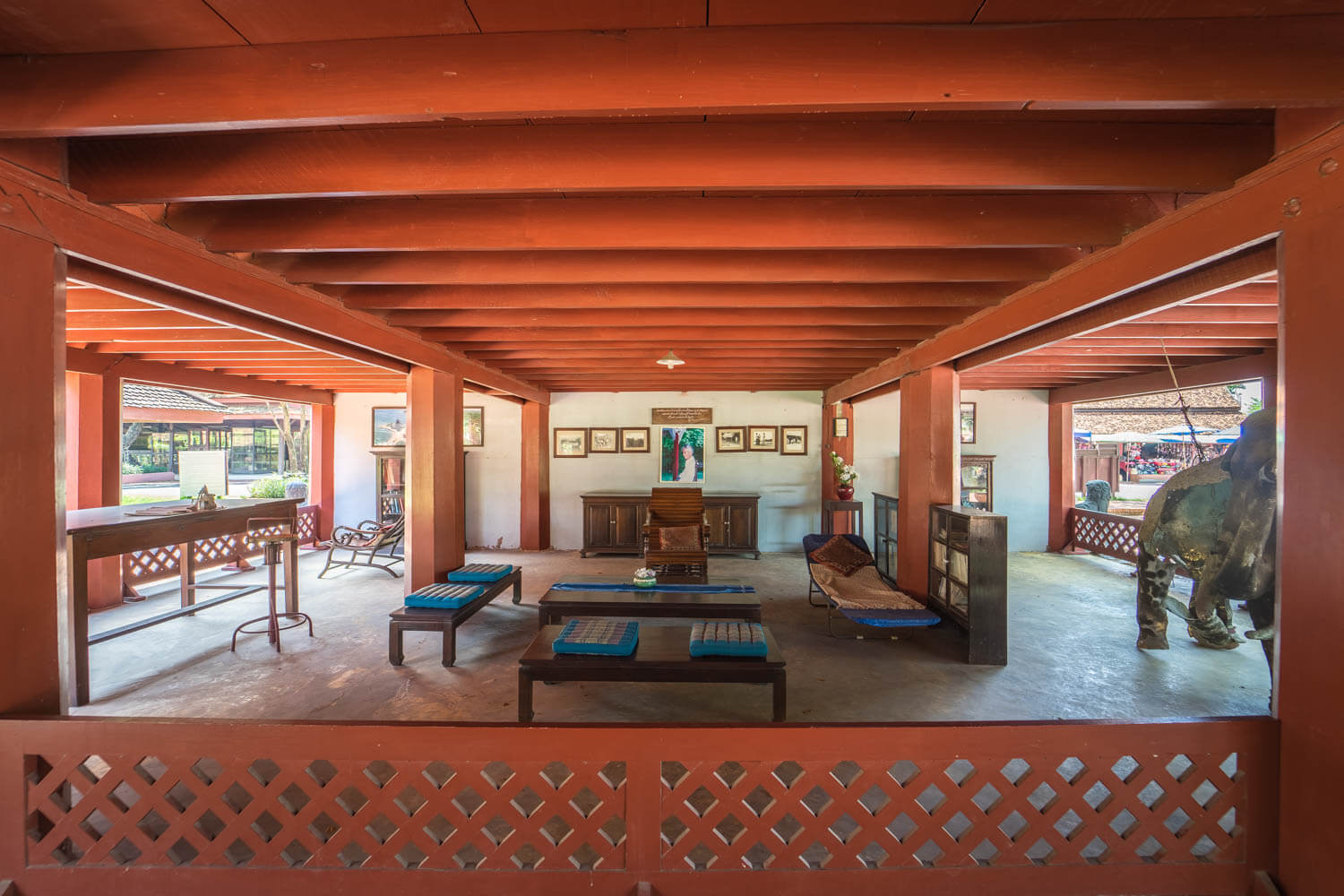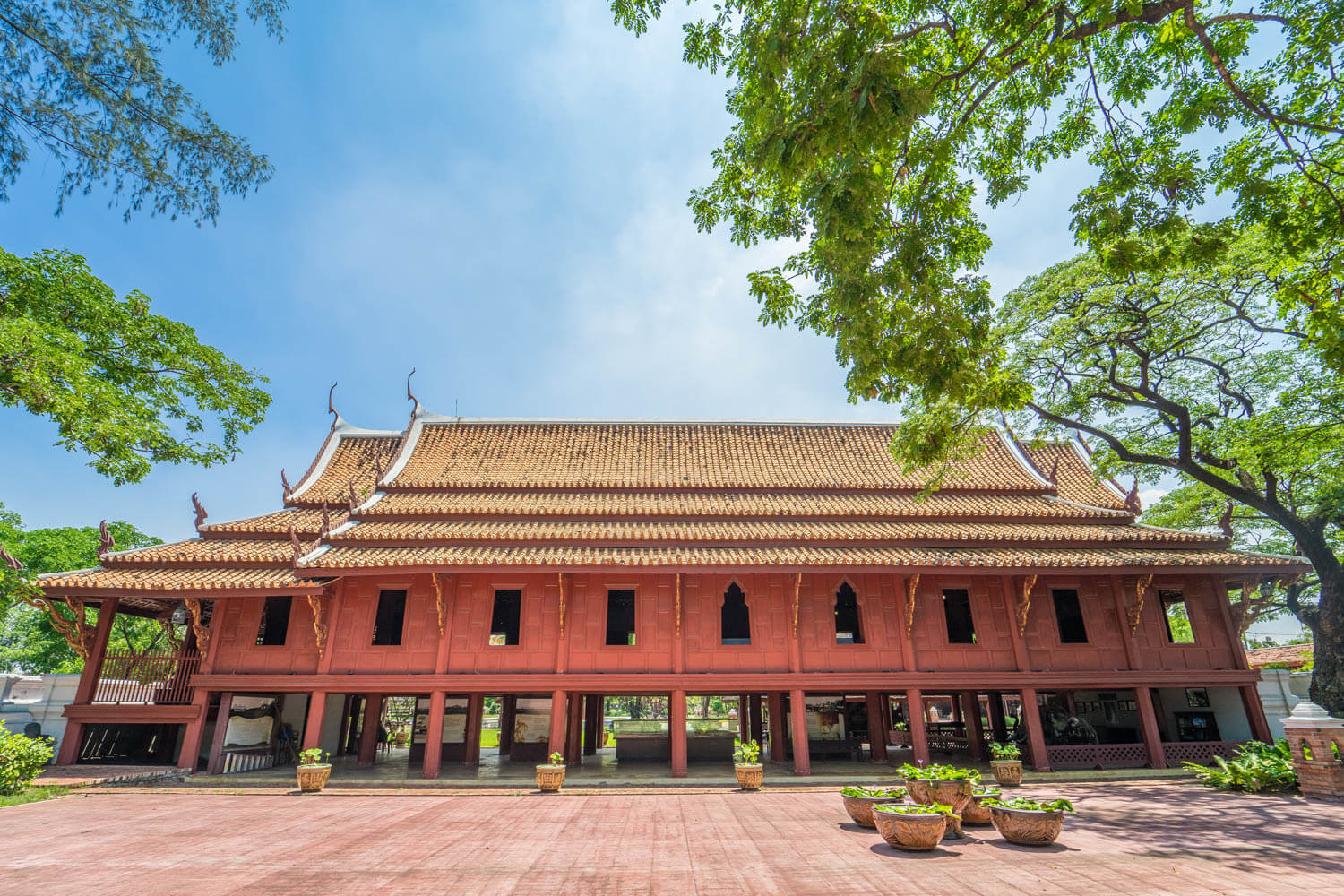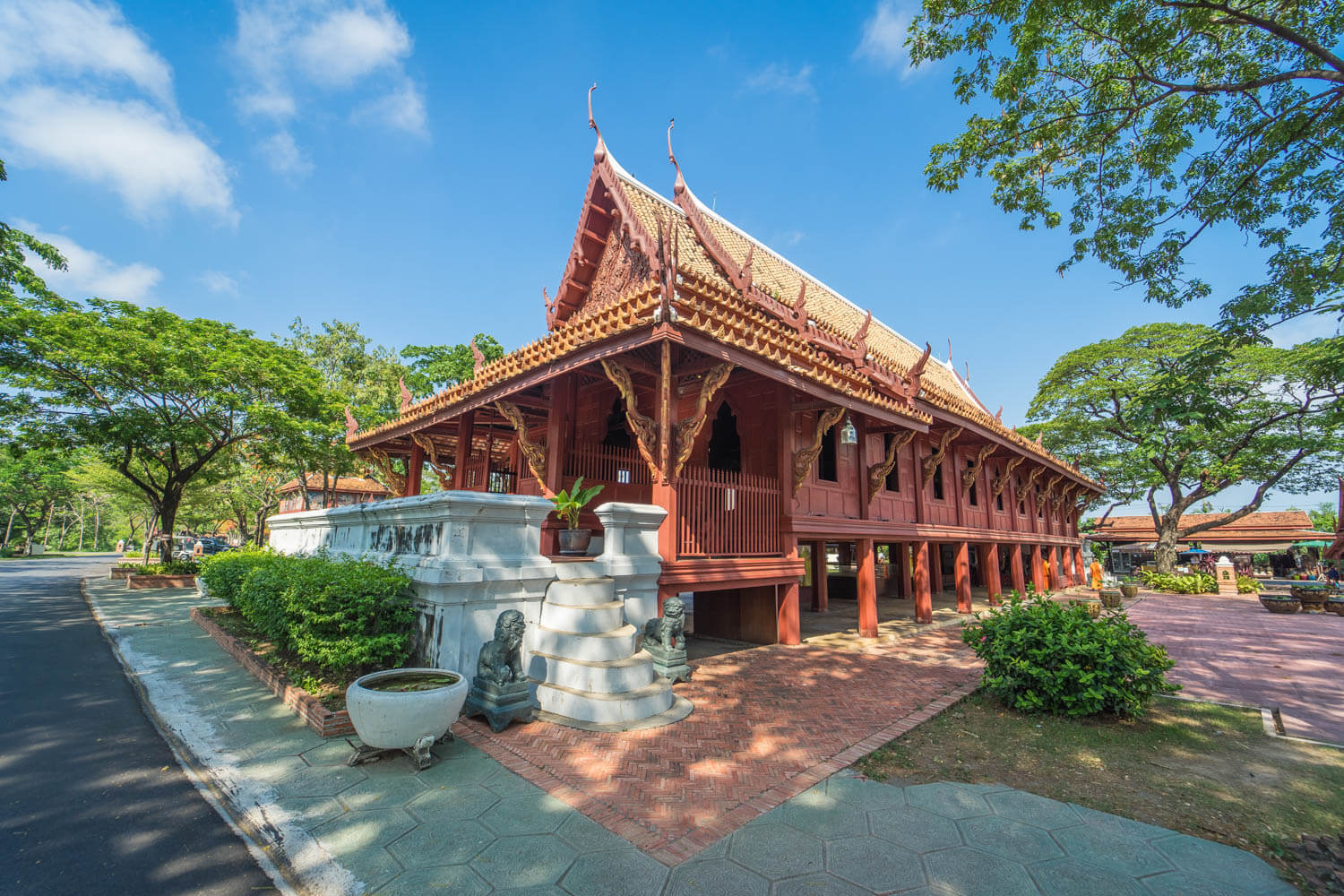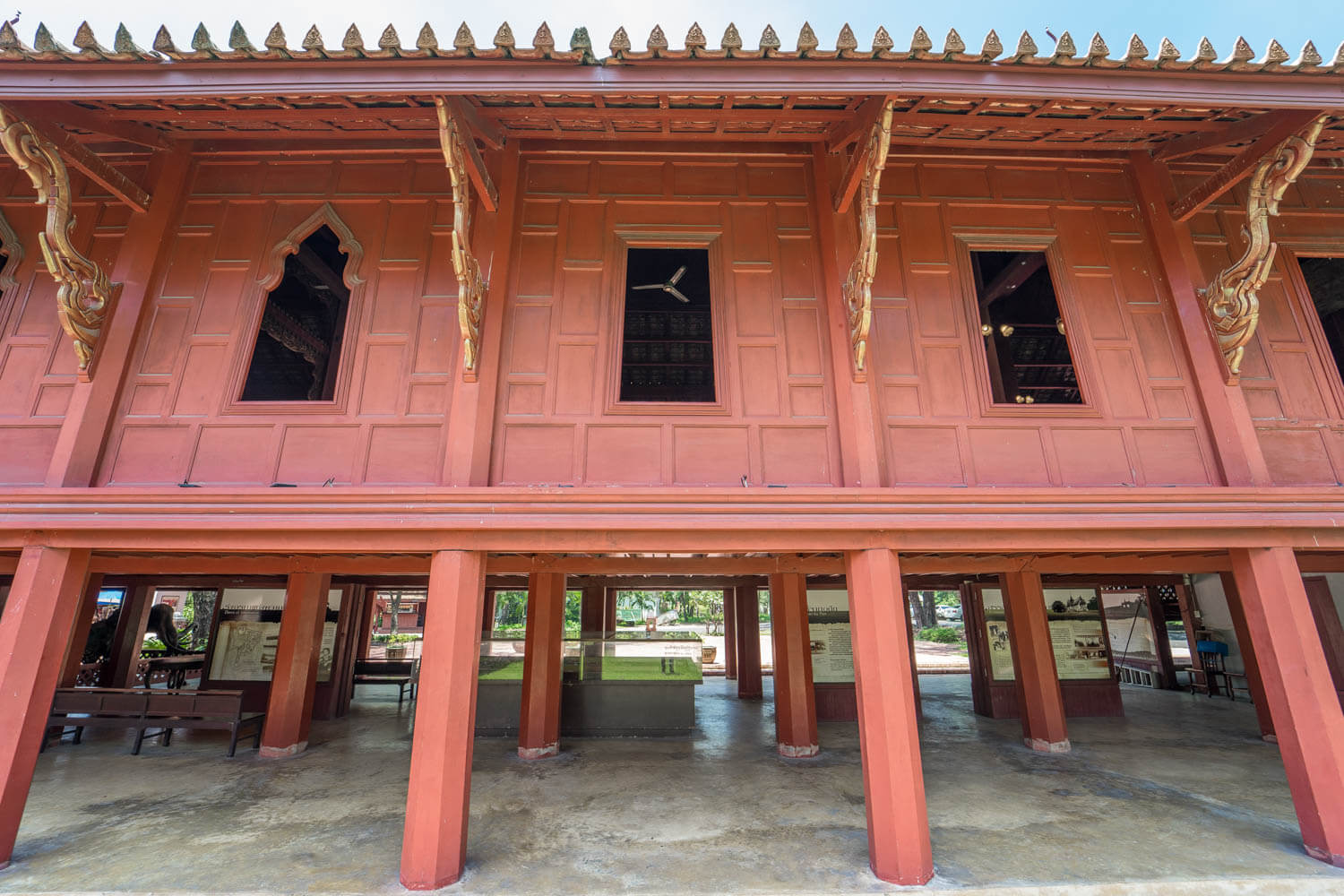 Location The Tiger King's Palace (11)
Nearby Sites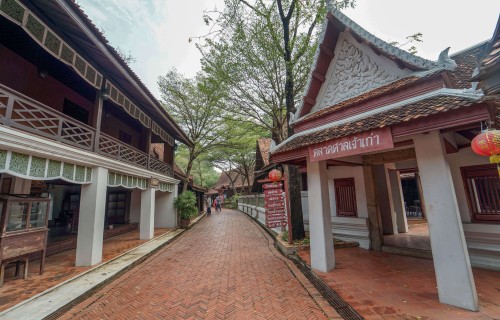 The Old Market Town (10)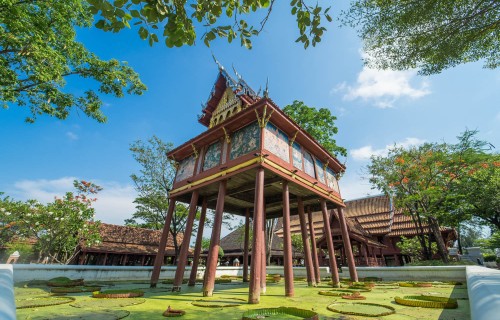 The Scripture Repository (12)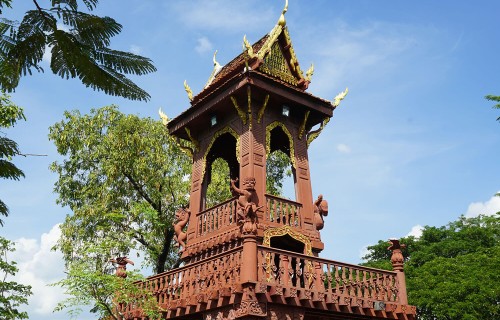 The Bell Tower (13)