The Scripture Repository (12)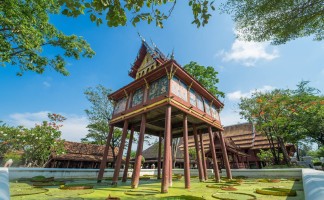 In the past, the scripture repository is normally raised on piles over a pond to protect the palm leaf manuscripts from ants and termites. The building of this type can hardly be found anywhere in Thailand today. The one at The Ancient City has been built and preserved for posterity.

The repository was brought from Wat Yai, Bang Khonthi in Samut Songkhram Province its original building, standing in a pond at Wat Yai, was much dilapidated. The structure is likely modeled after the Ayutthaya architectural style. The walls on the outside are invaluable old murals of the life of the Buddha which are painted with tempera sketches gilded with gold. The murals are faded now.

Nearby is located a bell tower which has a unique local style and is hardly seen today. Muang Boran obtained this building from the same monastery.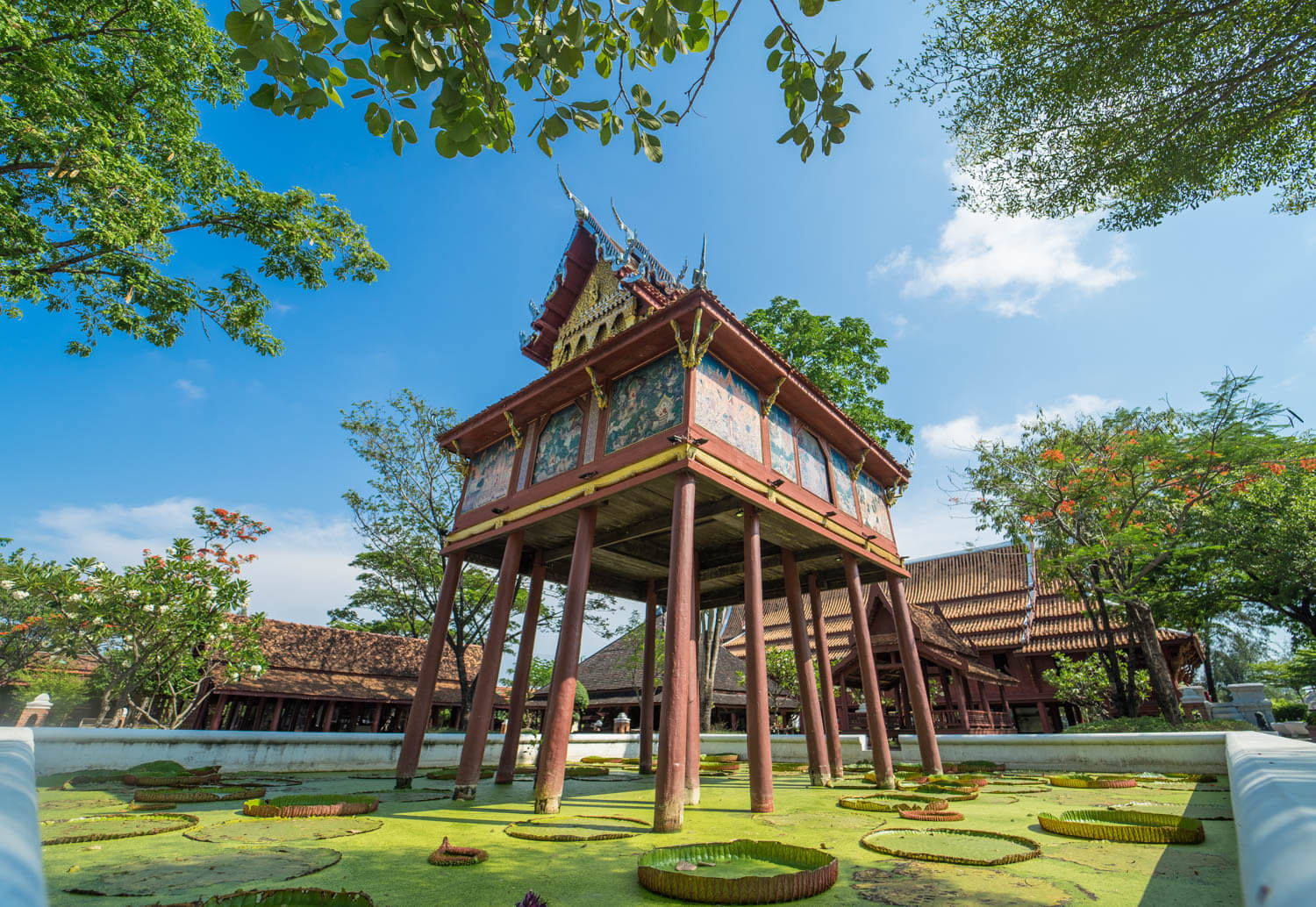 Location The Scripture Repository (12)
Nearby Sites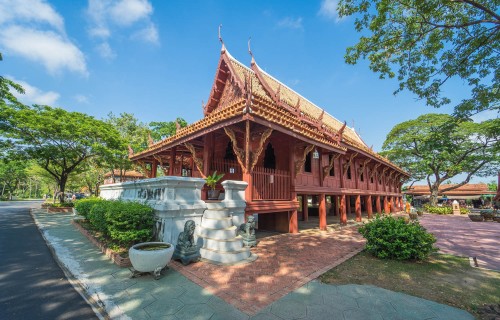 The Tiger King's Palace (11)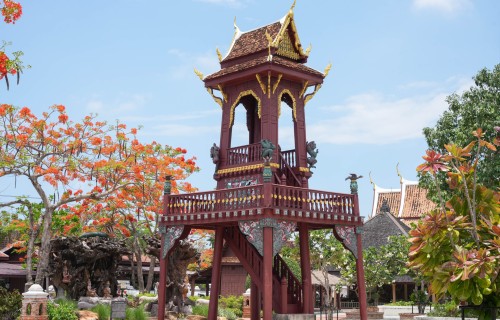 The Bell Tower (13)