The Old Fort and Wall at Chachoengsao (97)
Chachoengsao
The fort and the old wall in Chachoengsao Province were built for defense Bangkok on the eastern seaboard. In the past, they helped prevent the main military threat from invaders who came from the east. In 1834 A.D., King Rama III had Krom Luang Rakronaret, the chief of building construction, construct the fort and the old Fort and wall. The fortification was 300 meters wide and 500 meters long.

In 1848, when Ung-Yi (A group of Chinese rebels that sold drugs and traded illegally during the Third reige) raised a rebellion, they killed the governor of Chachoengsao, Phraya Wiset-rue-chai, and took the fort in order to set up their military headquarters there.

The Ung-Yi rebels were finally subdued by a Thai military force led by Chao Pharaya phra Klang (Somdet Chao Phraya Barom Maha Prayunrawong) under royal command. About 3,000 Chinese Ung-Yi were killed in the battle.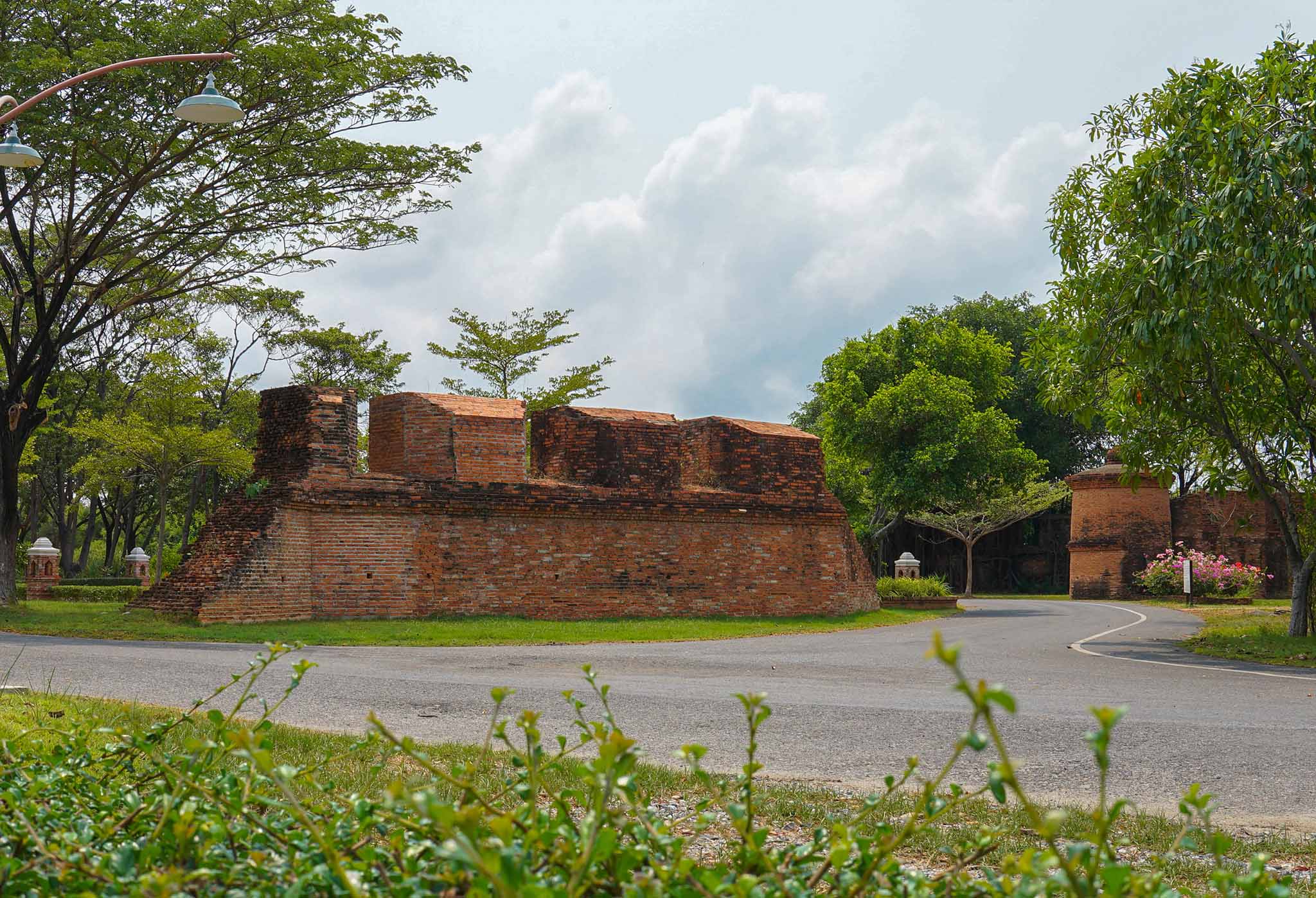 Location The Old Fort and Wall at Chachoengsao (97)
Nearby Sites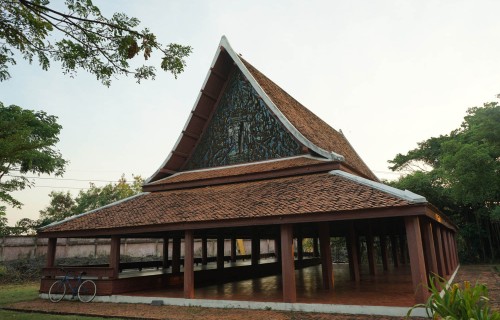 The hall of Wat Nimit (95)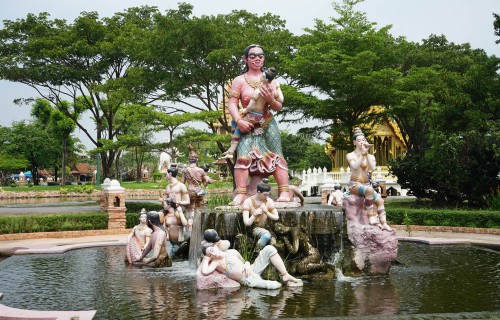 The Garden of Phra Aphaimani (96)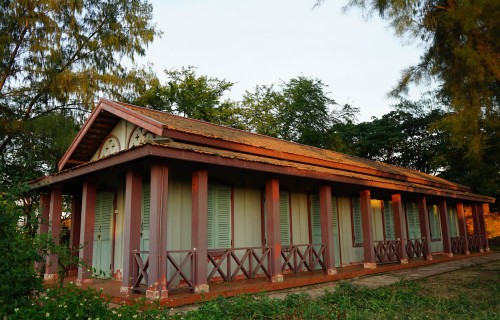 The Red Block Building (98)