The hall of Wat Nimit (95)
Trat
The hall of Wat Nimit, the whole wooden structure, is roofed with ceramic tiles and dates to the late Ayutthaya period. According to the chronicle of Ayutthaya, in 1767 A.D., when King Taksin of Thon Buri or, at that time, phraya Wachiraprakan, realized that Ayutthaya would fall to the besieging forces because the king of Ayutthaya was weak and lacked courageous defending soldiers, he escaped from the capital with a band of soldiers and headed for the eastern coast. He and his army marehed along the eastern seaboard recruiting brave men to liberate Ayutthaya.

Phraya Wachiraprakan occupied Chanthaburi City and set up a military headquarters to increase the number of his force. Then, he sent an expedition to encircle Trat Province and put pressure on the townspeople to join his force. During that time, he spent much of his time staying at the hall of Wat Nimit which was, in time of peace, the teaching hall or Sala Kan Parian.

Muang Boran brought the hall from the temple and reerected the building as an historical memorial.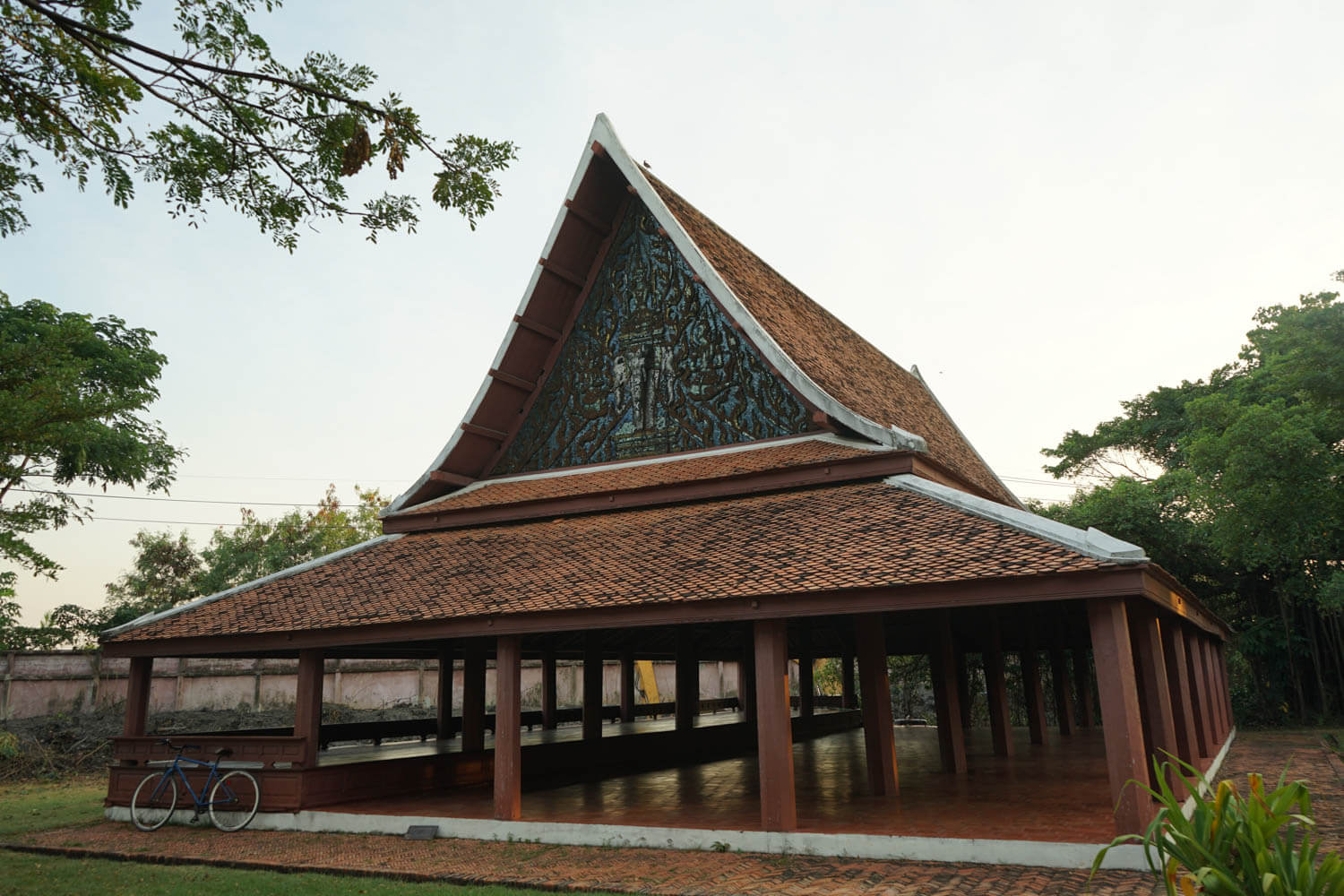 Location The hall of Wat Nimit (95)
Nearby Sites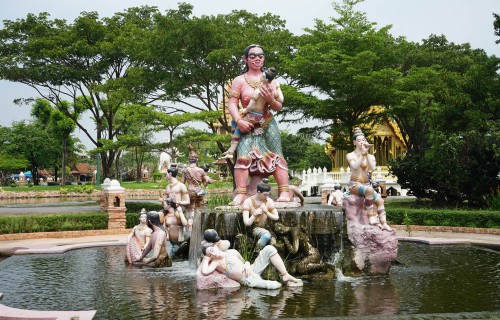 The Garden of Phra Aphaimani (96)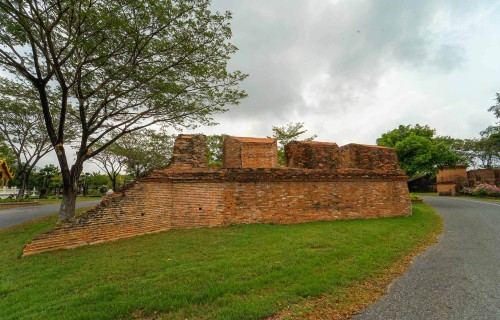 The Old Fort and Wall at Chachoengsao (97)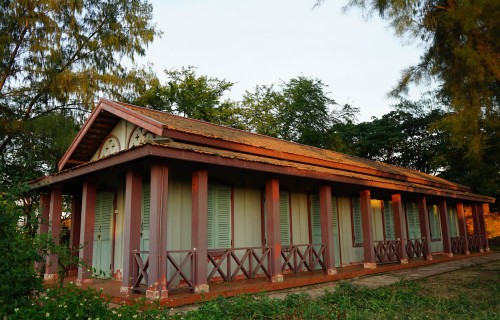 The Red Block Building (98)