The Garden of Phra Aphaimani (96)
Rayong
Phra Aphaimani is a verse play that was written by one of the greatest poets of the Rattanakosin era, Sunthon Phu, who had lived during the second and third reigns of the Rattanakosin era. The verse from is an eight-syllable line with a complex pattern of internal and external rhymes and alliteration. The text is colorful, umcomplicated and easy to read.
"Phra Aphaimani " is an adventurous story telling about the exploits of a young prince who experiences many incredible love affairs. The prince meets with a lot of incredible obstacles all of which are eventually overcome.

Phra Aphaimani, being exiled by his fathere, is captured by an ocean ogress, Nang Phisue Samut (or Ocean Butterfly) , and forced to become her husband and later has a son named Sin Samut with her. Escaping from the Ocean Butterfly, he is rescued by a mermaid who later becomes one of his wives and bears him a son, namely Sud Sakhon. After going through all the obstacles which involve many problems caused by women i.e. , Nang Laweng, Nang Walee, Suwan Malee etc., he returns to his father's Kinggdom and regains his birthright as the ruler of the Kingdom.

Muang Boran has illustrated the play in outdoor tableau sculptures. The group of sculptures include
- Phra Aphaimani, the hero, playing his charmed flute for Si Suwan; three Brahmins, namely Wichien, Mora and Sanon, put to sleep by the bewitching melody.
- The Ocean Butterfly, the sea ogress, carrying off Phra Aphaimani.
- Sud sakhon, Phra Aphaimani's son by the mermaid, riding a dragon horse and an unclothed recluse.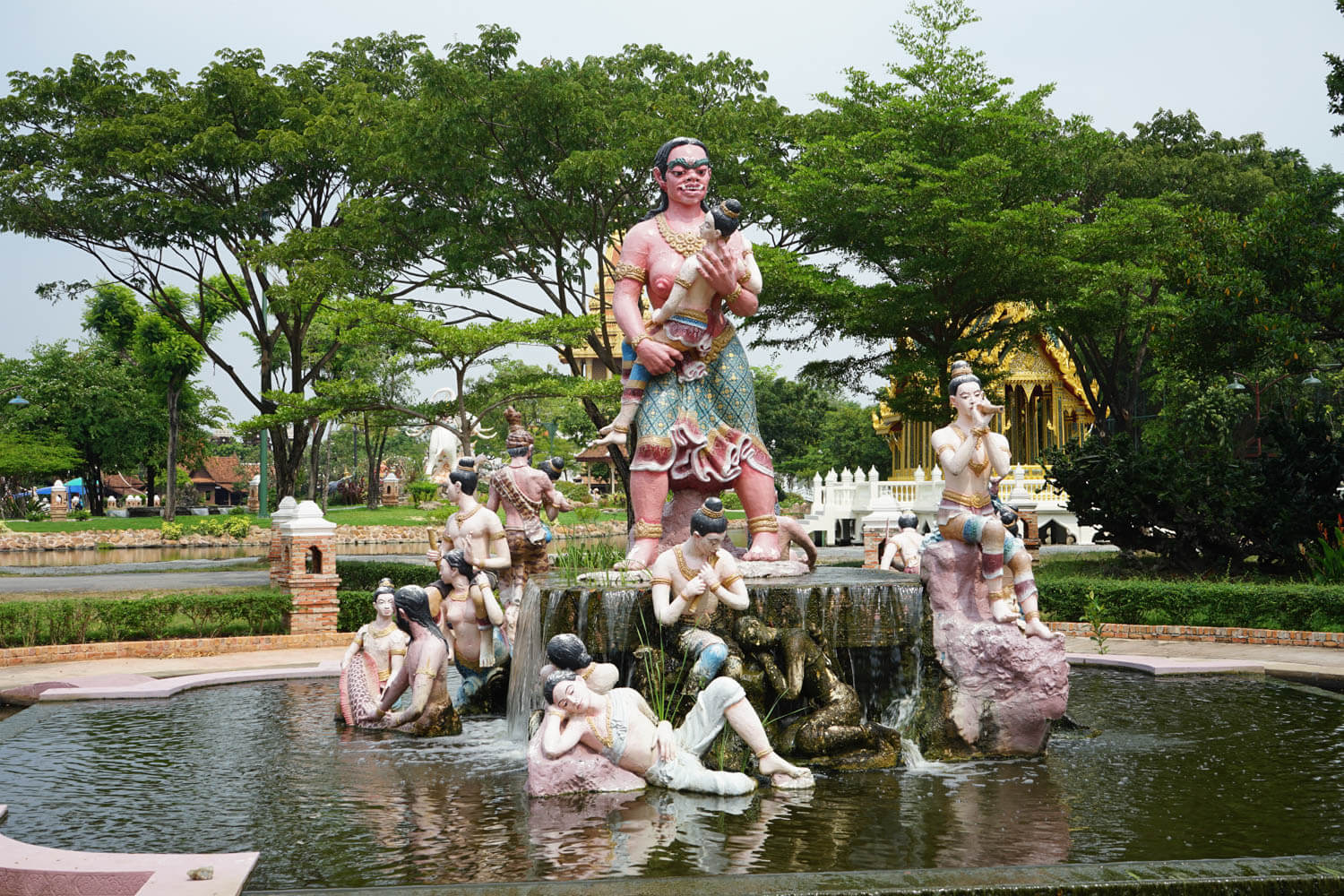 Location The Garden of Phra Aphaimani (96)
Nearby Sites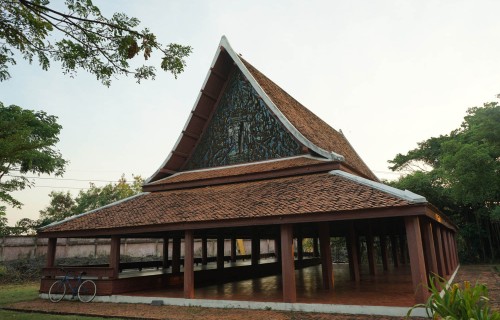 The hall of Wat Nimit (95)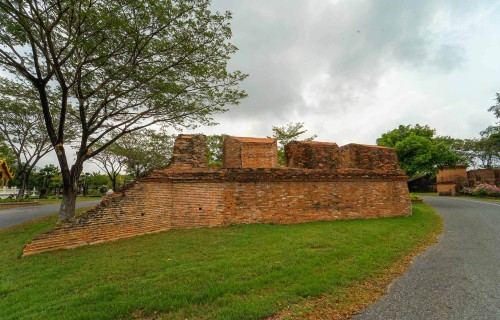 The Old Fort and Wall at Chachoengsao (97)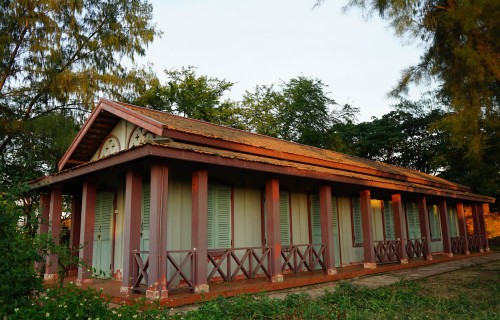 The Red Block Building (98)