"Manohra" is one of the main characters of Suthon Jataka The story appears in a collection of stories called Panasa Jataka. The religious tale of Manohra became a popular local fiction in Southern Thailand

This is a love story of "Manohra", a young kinaree (a half- human half-avian mythical creature), and a young human prince named Phra Suthon. Kinaree was captured one day by a hunter named Phran Boon, while she was swimming in a swamp in the forest. The hunter then brought her to the young prince. Later on, a court viceroy who wanted to take revenge on Phra Suthon had Manohra sacrificed while the prince was out for a war. The plan had not succeeded, however, and kinaree escaped. No sooner had Phra Suthon learned of the account on his return that he gave chase and brought her back to the palace. They lived a happy life everafter

The sculpted tableaux of Phra Suthon, Manohra, Phran Boon, and the kinaree, who are sisters of Manohra, have been established at where Phatthalung Province appears on Muang Boran's city map. The sculpture draws its inspiration from the open-air displays of shamanistic dancing and seductive music called Nohra which is popular in the province.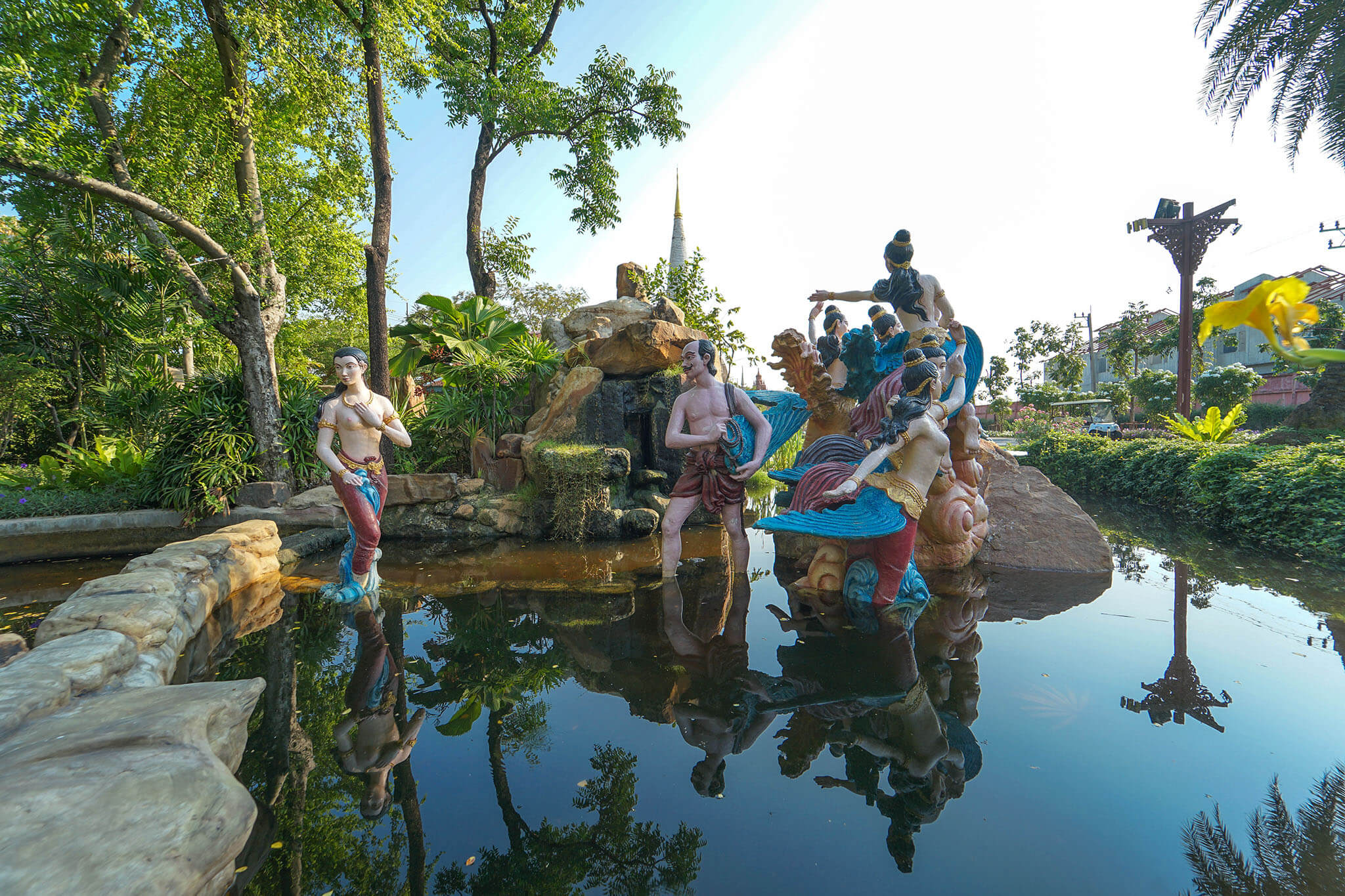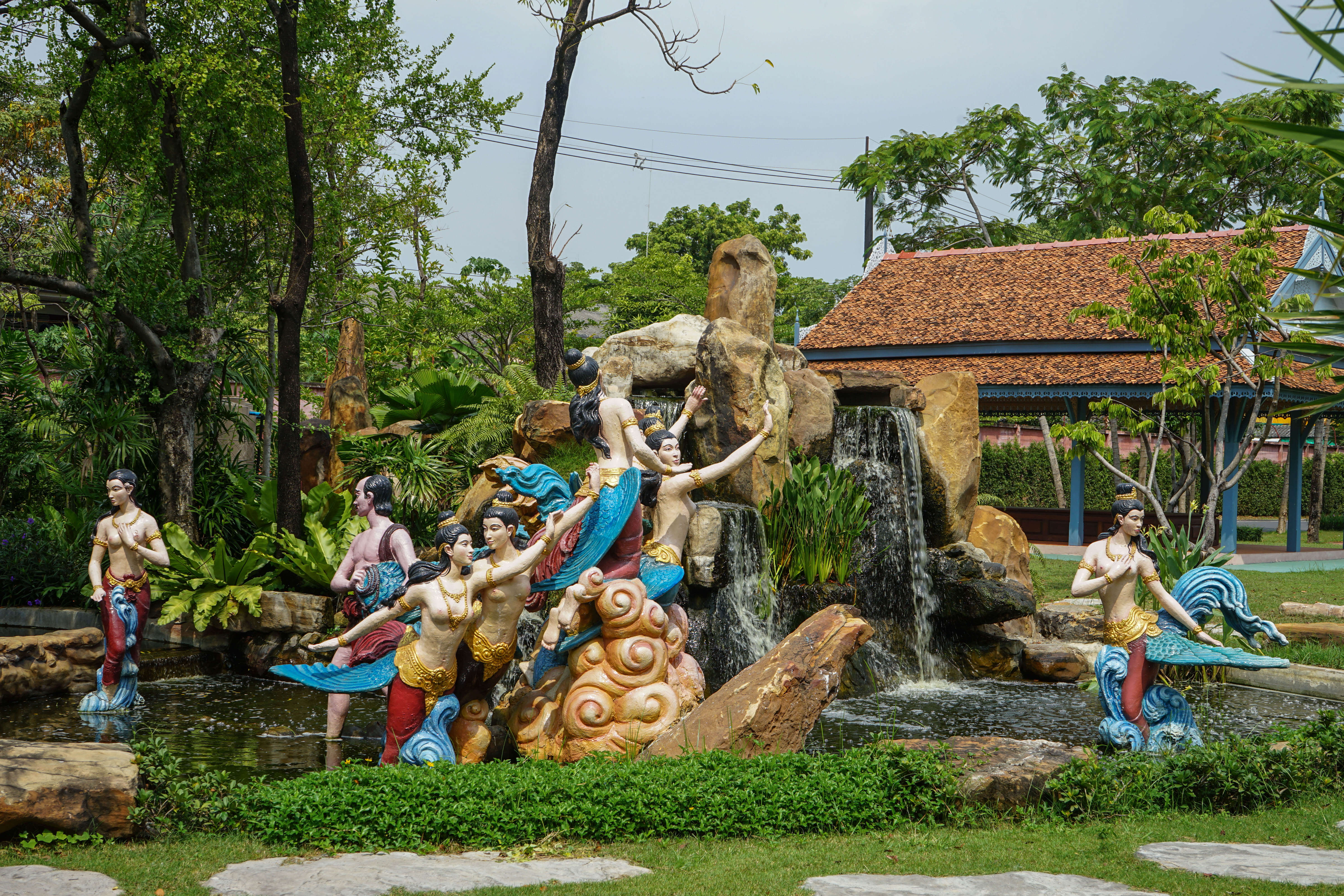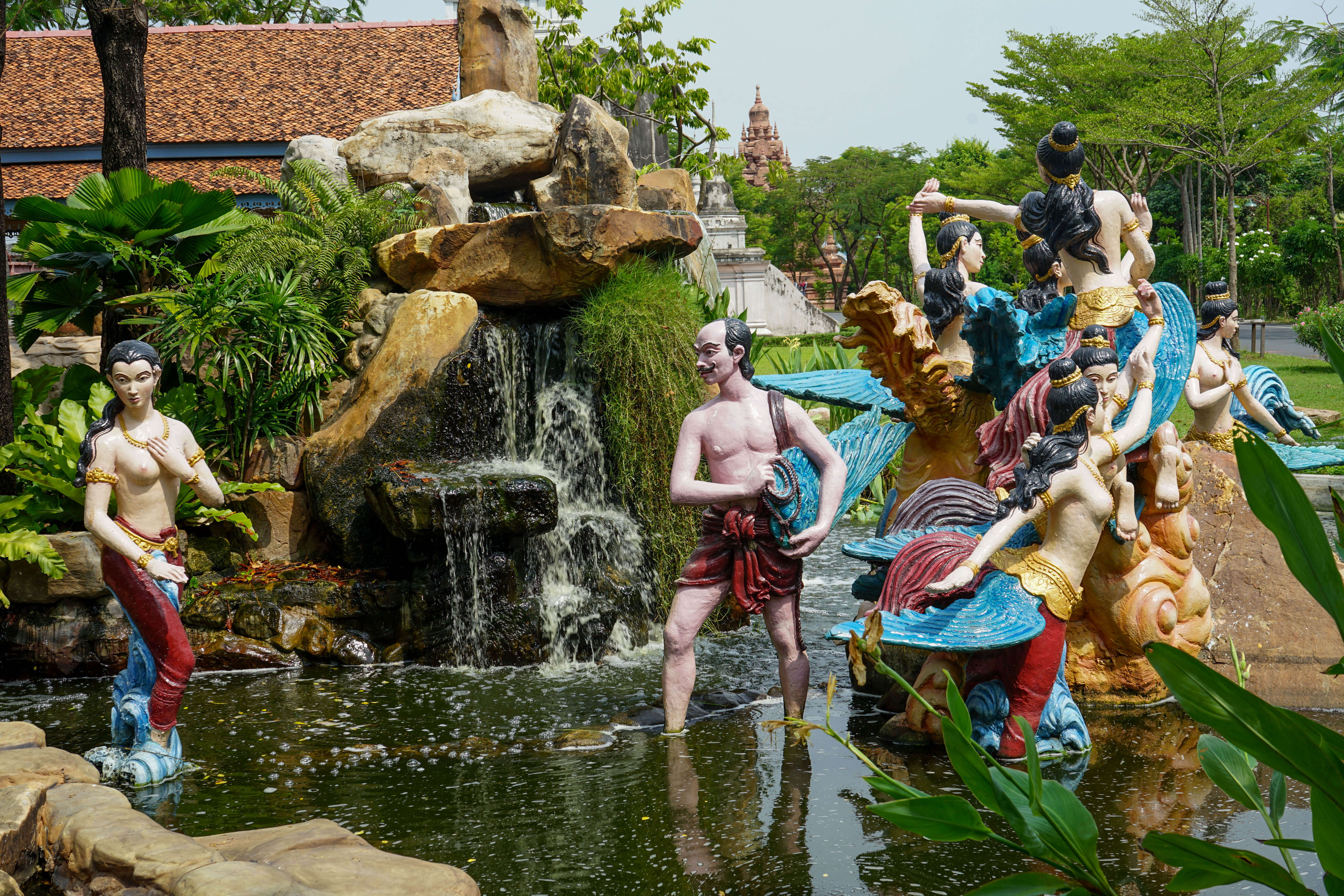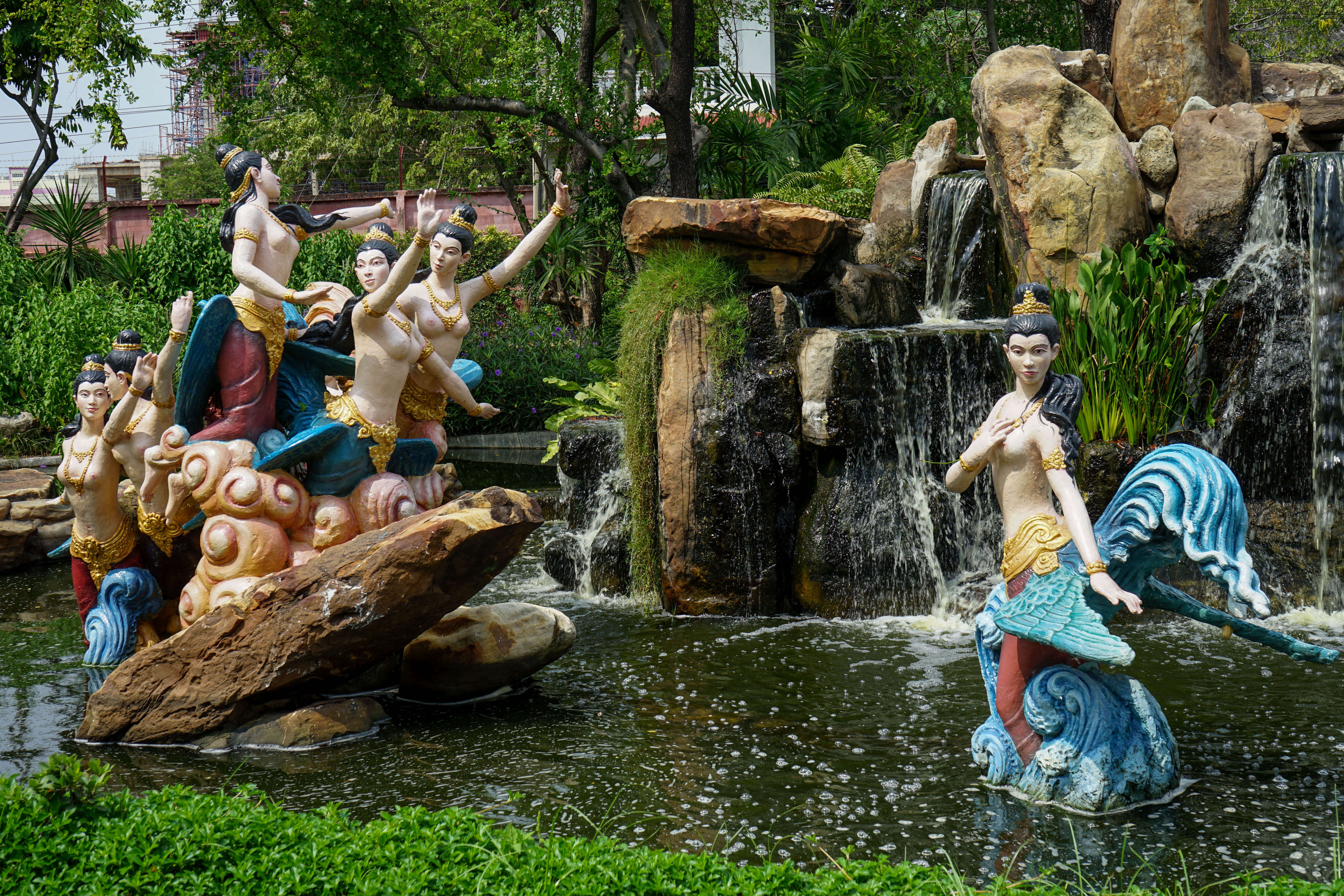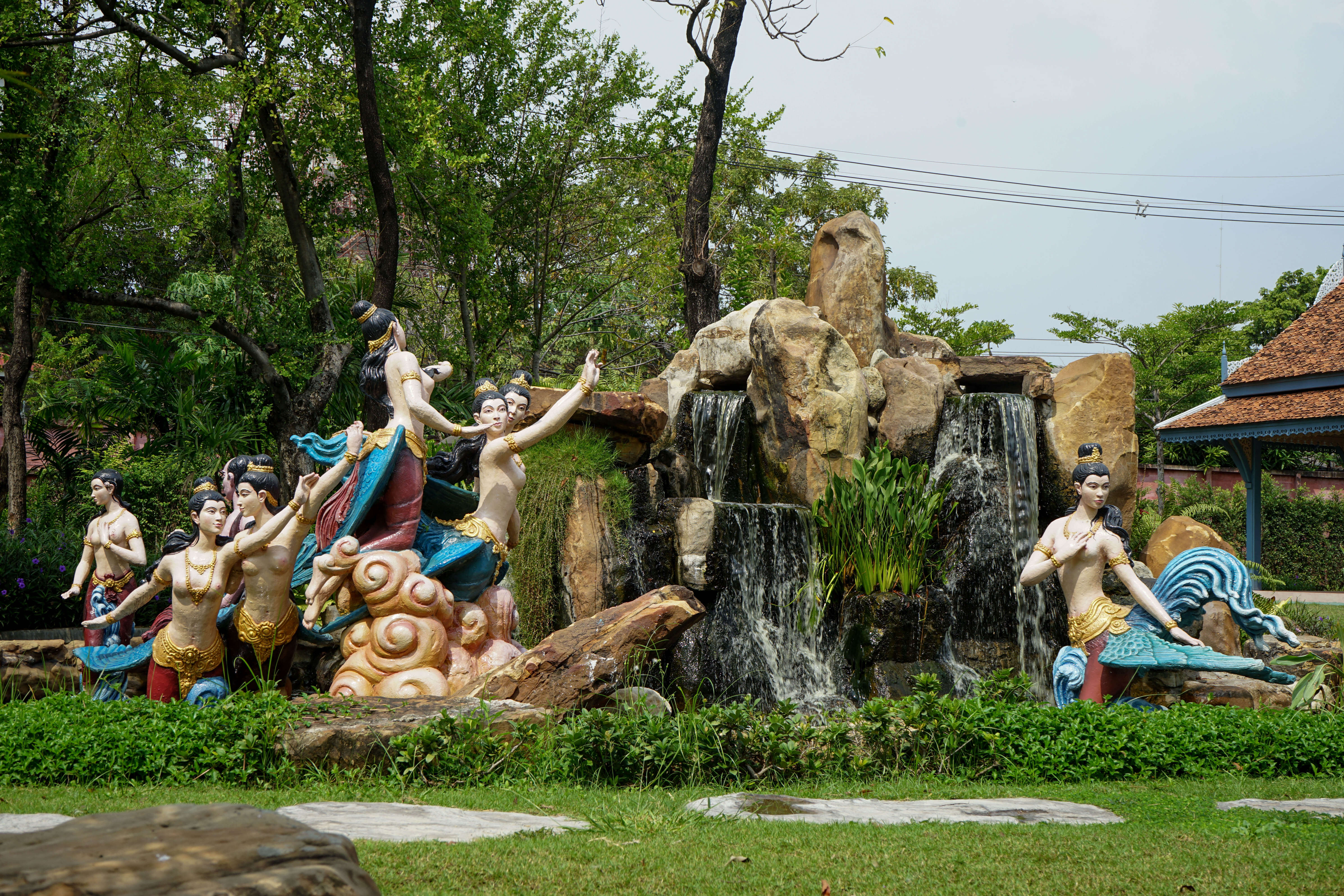 Location The Manohra Garden (6)
Nearby Sites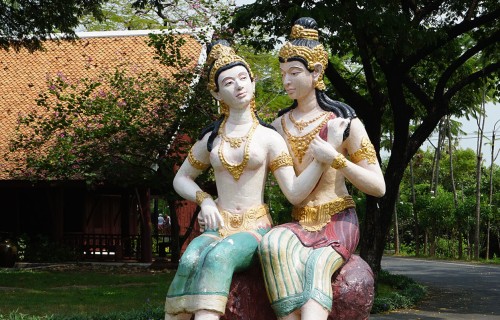 I-Nao Garden (4)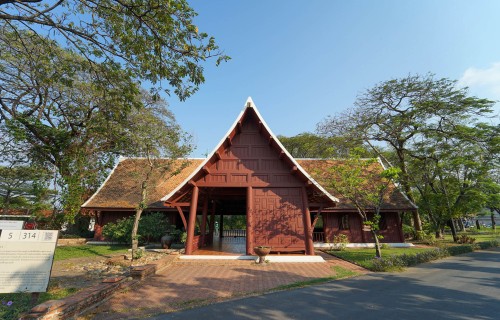 The City Sala (5)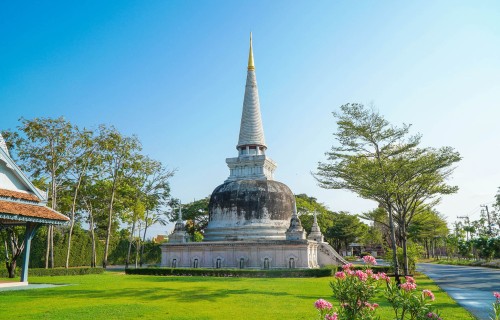 The Stupa of Phra Maha That (7)