The Stupa of Phra Maha That (7)
Nakhon Si Thammarat
The monastery is a remarkable architectural reminder of the artistic Virtuosity of the Southern Thai architects. The stupa, where the Buddha relics are housed, was built during the reign of King Si Thammasakarat in 555 A.D. when Nakhon Si Thammarat was first established. The structure is obviously influenced by Singhalese art.
The bell element is an upturned round bowl standing on a rectangular platform and surrounded by a gallery-in ambulatory called Kamphaeng Kaeo. The space between the wall and the stupa forms a path, normally known as Lan Prataesin, Surrounding the relic chedi. At the four corners of the square base stand another four smaller chedi, each housing a Buddha image in its niches. At the top of this chedi is a spherical "dew-drop"
The stupa at Muang Boran is smaller than the original one at Nakhon Si Thammarat by One-third.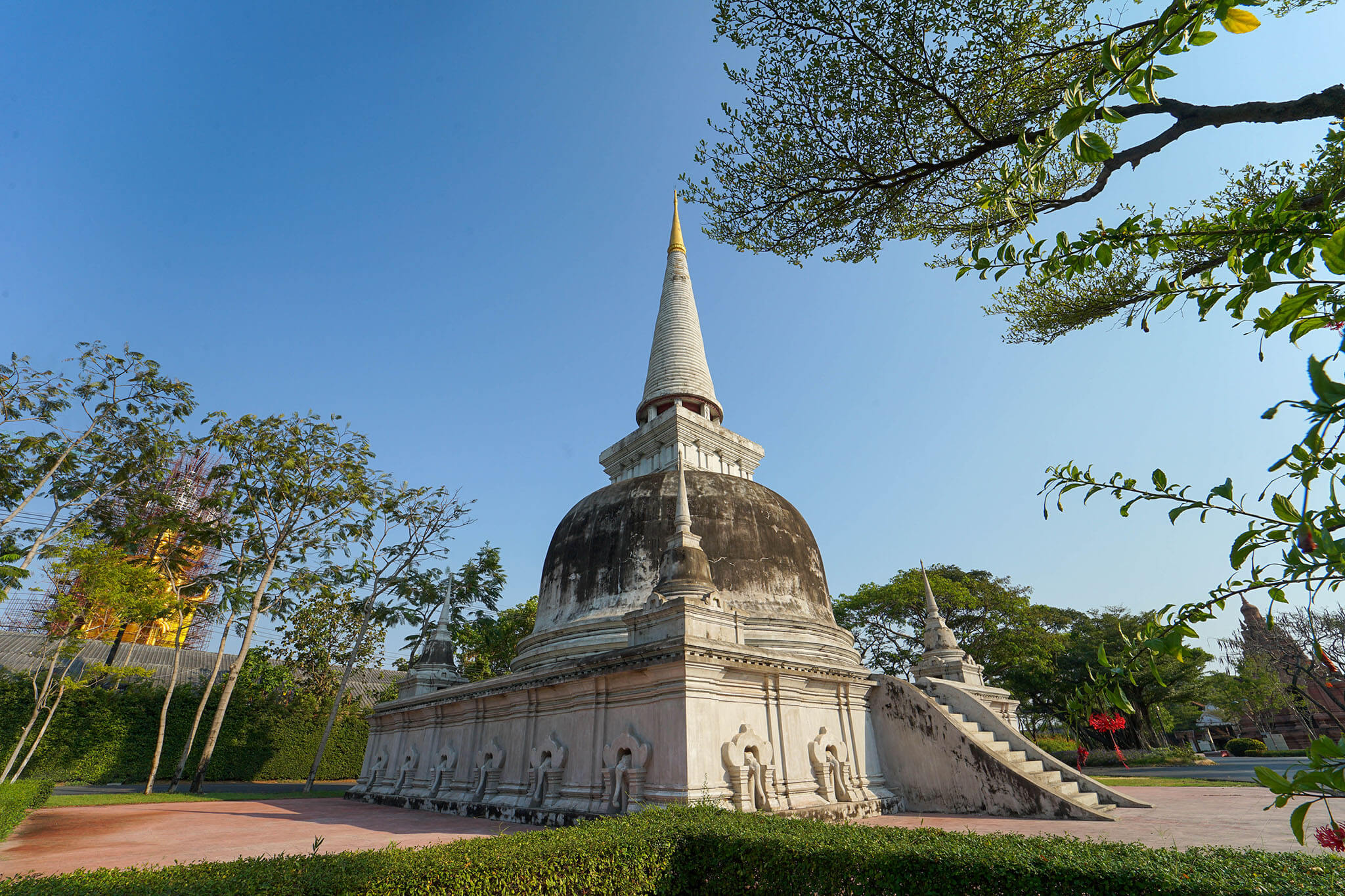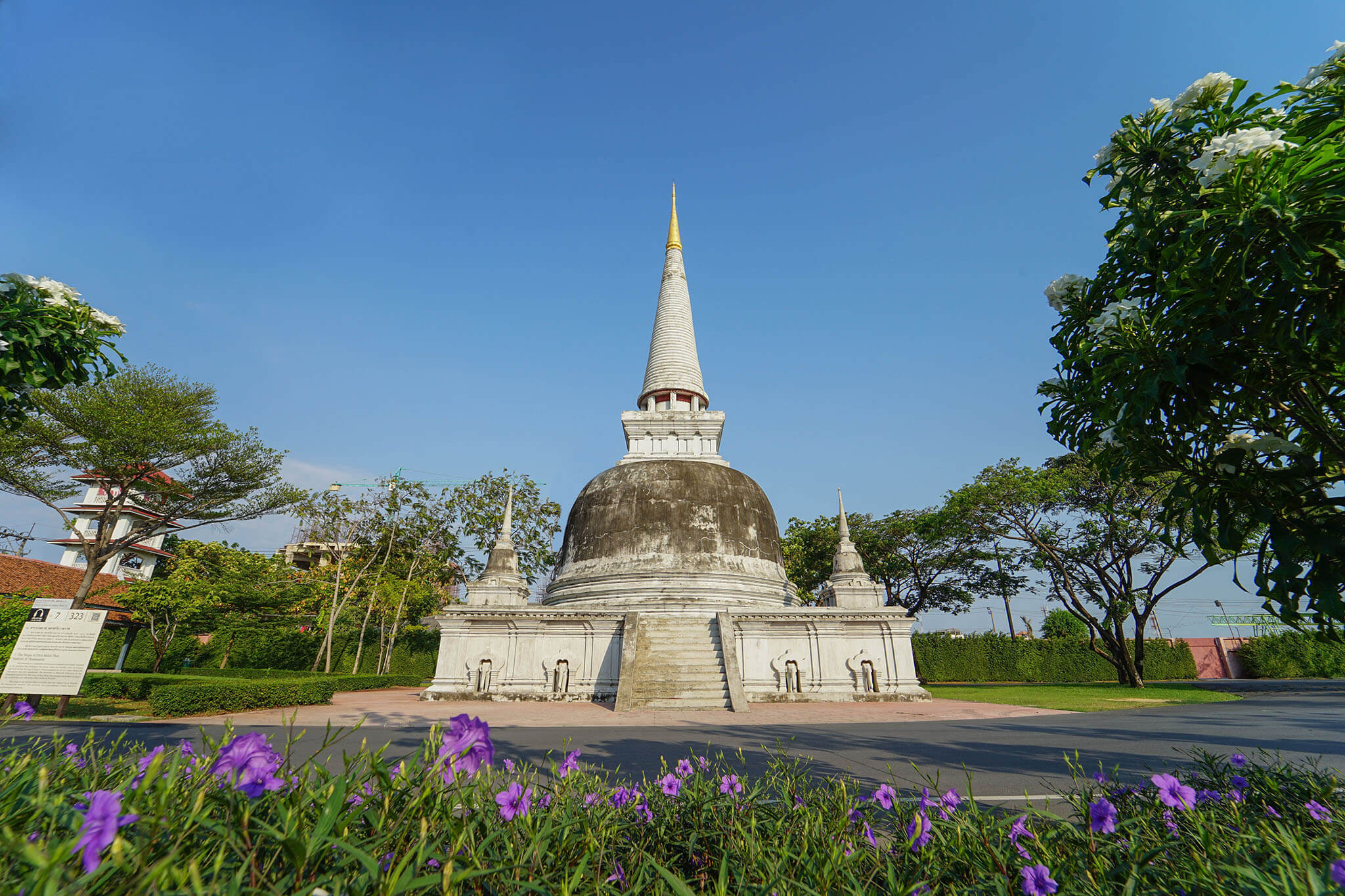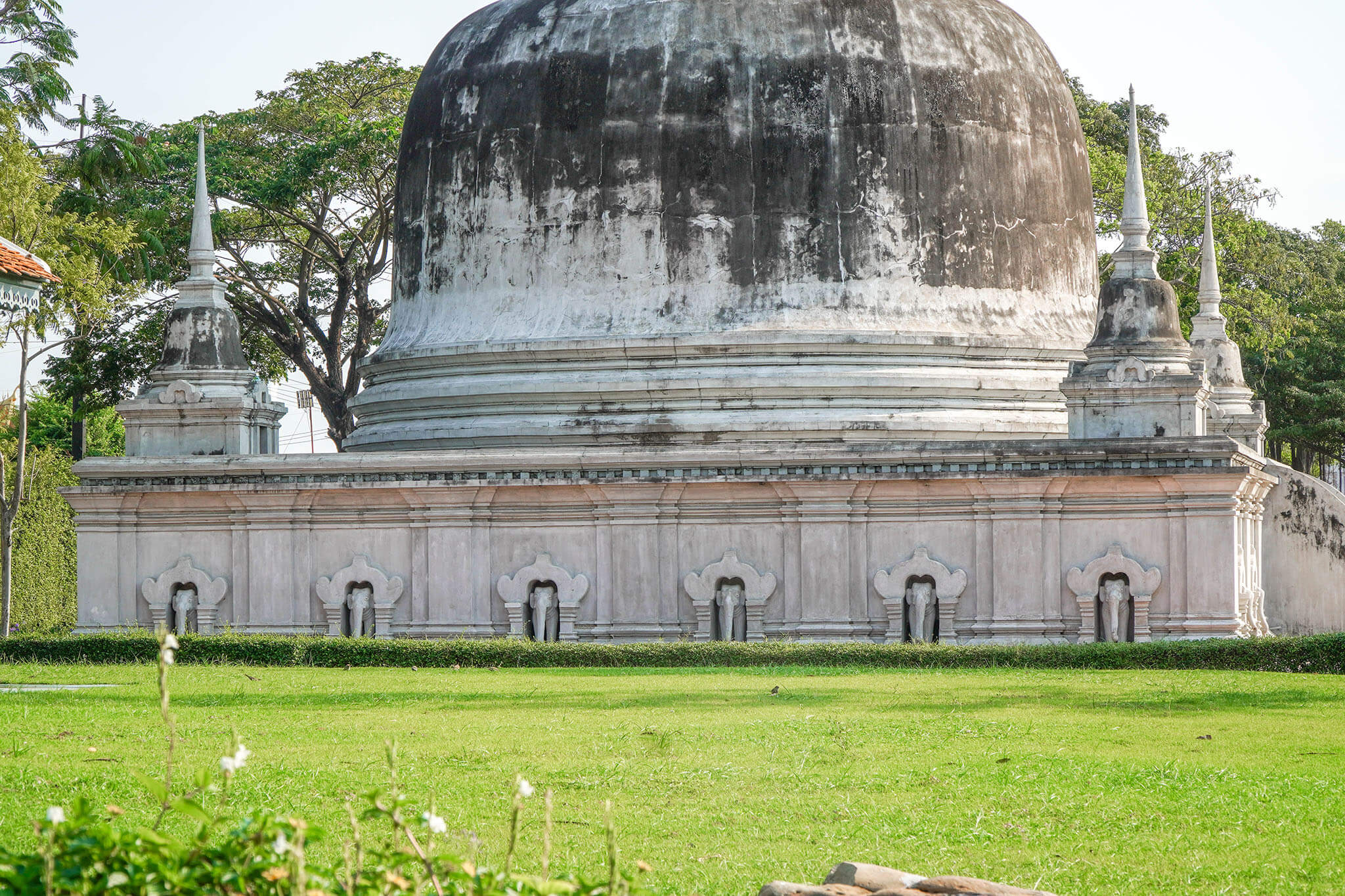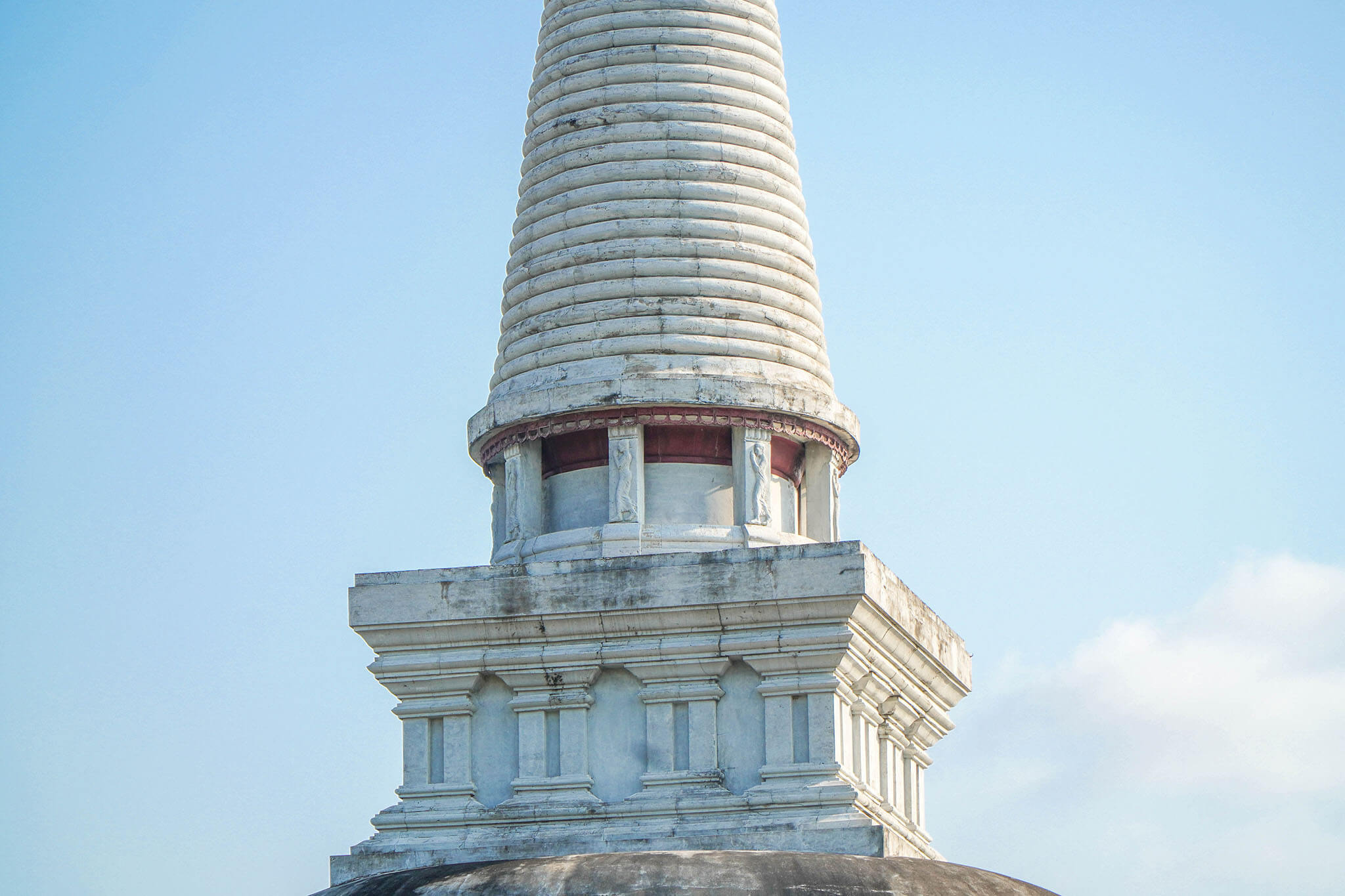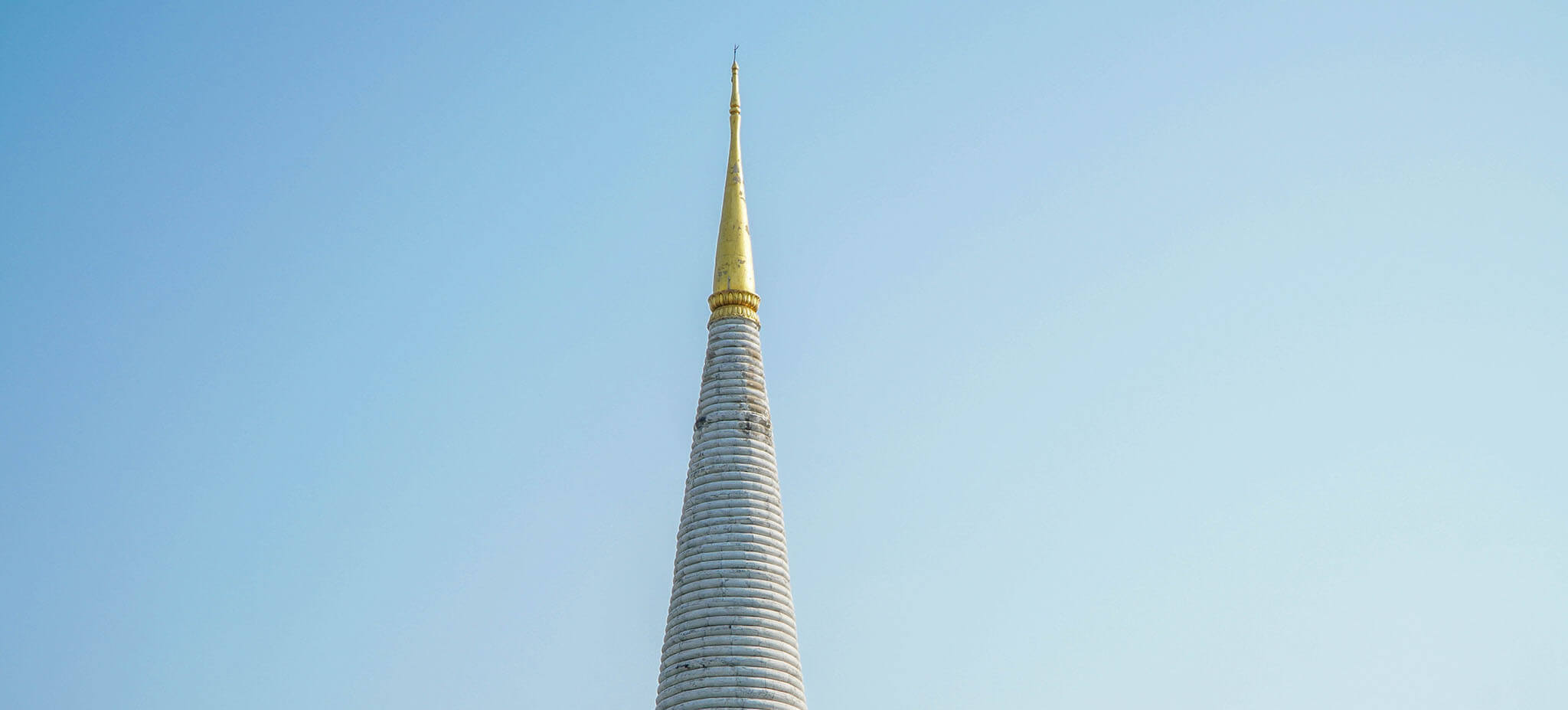 Location The Stupa of Phra Maha That (7)
Nearby Sites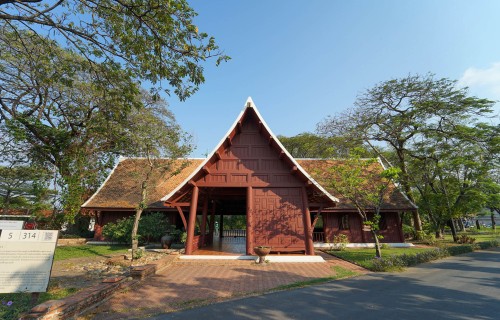 The City Sala (5)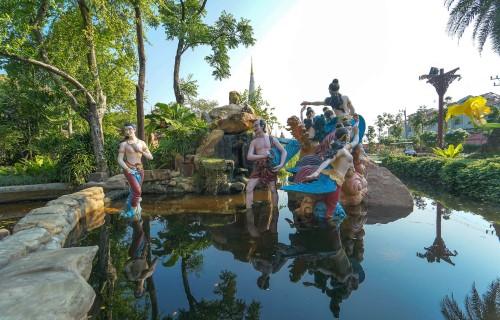 The Manohra Garden (6)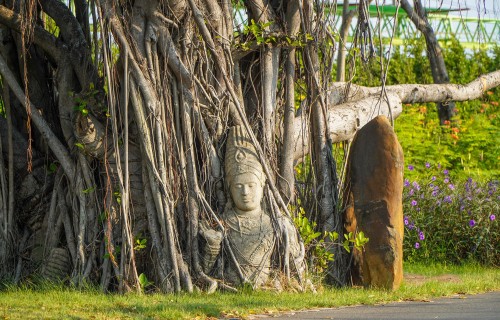 The Pallava Group Images (8)