The Wihan at Wat Phumin (62)
Nan
According to the chronicle of Nan, the temple was initially called Wat Phrom Min. It was some time later that the monastery was named Wat Phumin. Based on historical evidence, the temple was constructed by Chetabut Phrom Min, a ruler of Nan, in 1776 A.D. The major restoration took place during the reign of Ananta Worarittidet in 1867 A.D. The wihan has a unique floor plan. Being cruciform like most prasat, the wihan stands on a raised terrace that is reached by staircases on each of its four axis. They lead up to four doors. Only the north-south axis has two long undulating nagas

Inside, in the center flanking of the images seated on a raised their right hands witness the victory pointing over Above the heads of the Mara, four platform. to like lotus petals, each of which Buddha or the touches floor the the ground Conquering approaches They are images the 4 sit large calling

The murals painted on the walls episodes from the Life of the Buddha and of also the ceiling called, Khattha Kuman. Some scenes of the people in the north, while others reflect Buddhist beliefs. For example, the punished in hell after they die due story to their past lives. their of tell local serious the from is back wihan stories a along of people gilded culture stucco Mara of a to the Lao misdeeds the back depict the based Earth Buddha posture who formed folk and wihan. axis. with the tale life to on a in

The murals had been executed by local over a century ago and Muang Boran had them painters discovering the elegance of the building, the government reproduced. a World War II had the picture of the structure printed on a one-baht during little On banknote which was in circulation for some time

Muang Boran reconstructed the monastery by making the original wihan smaller by two-thirds.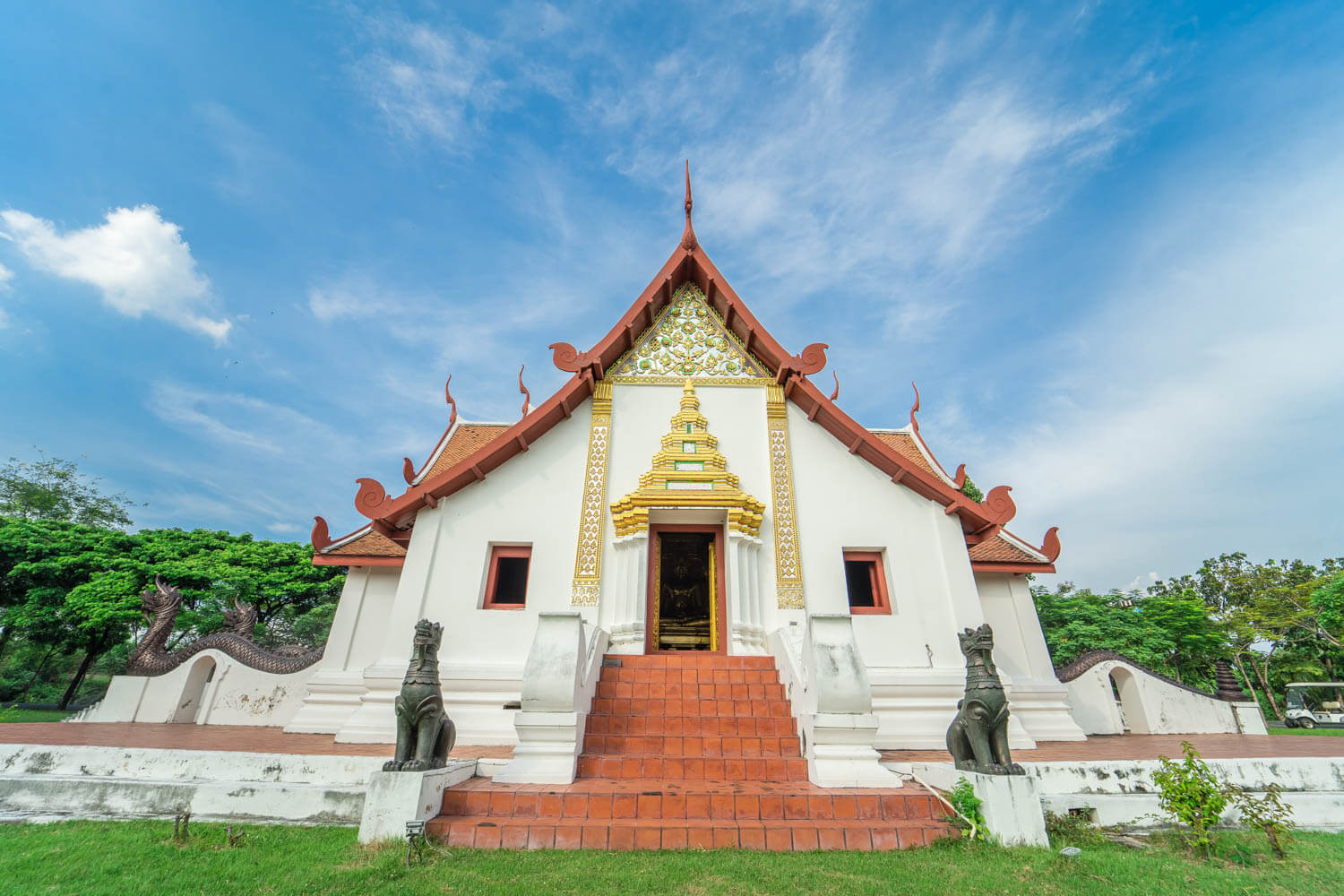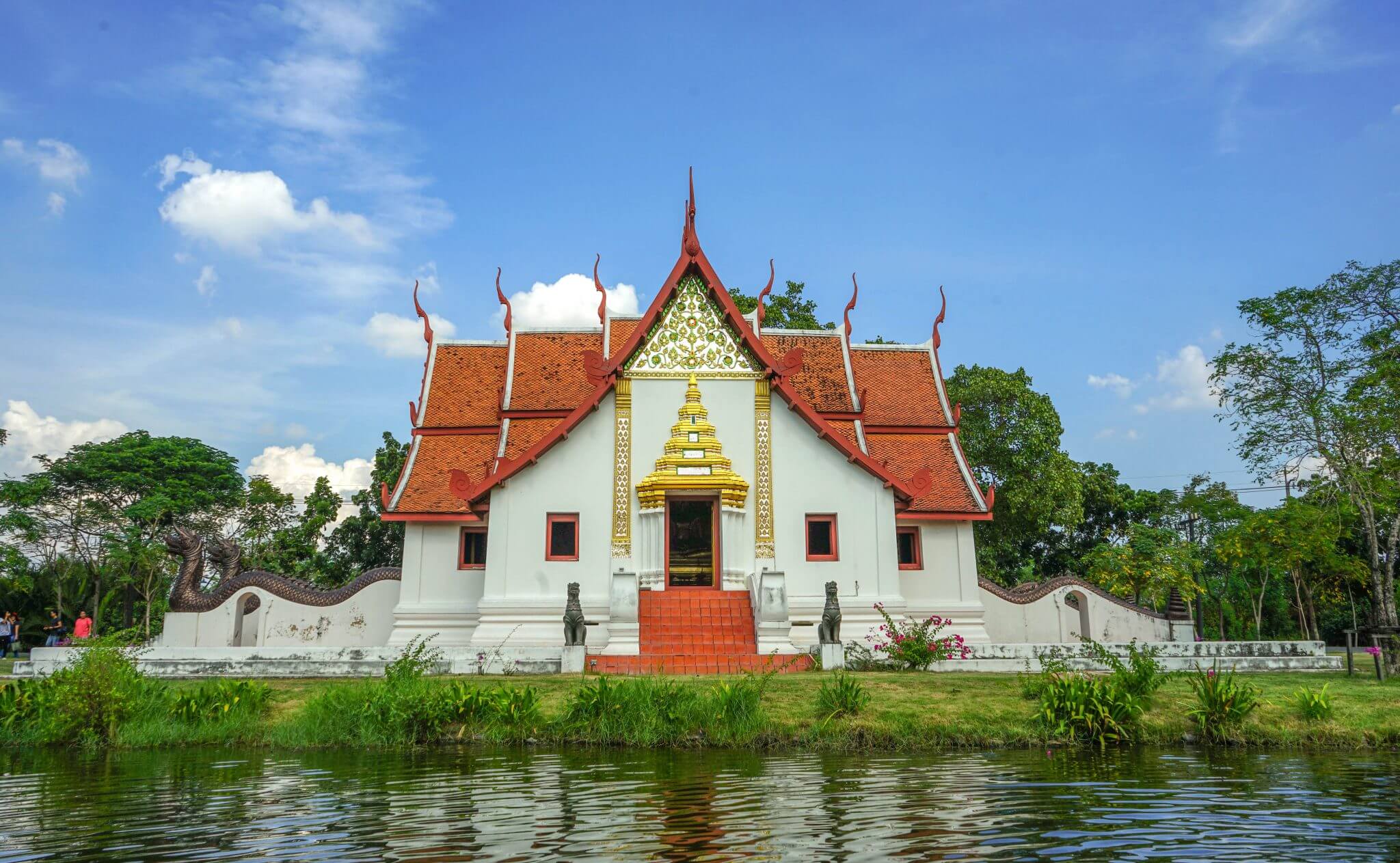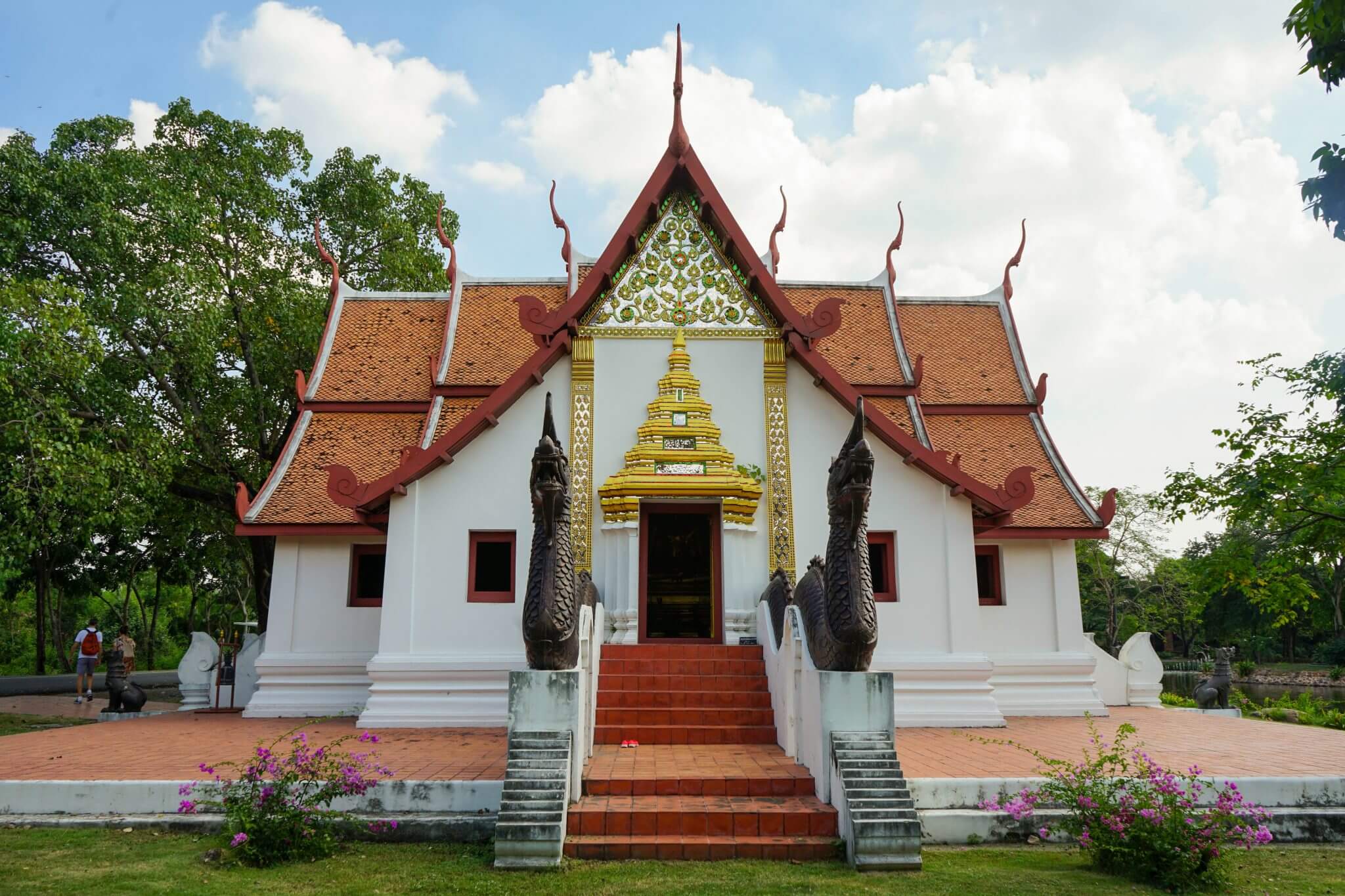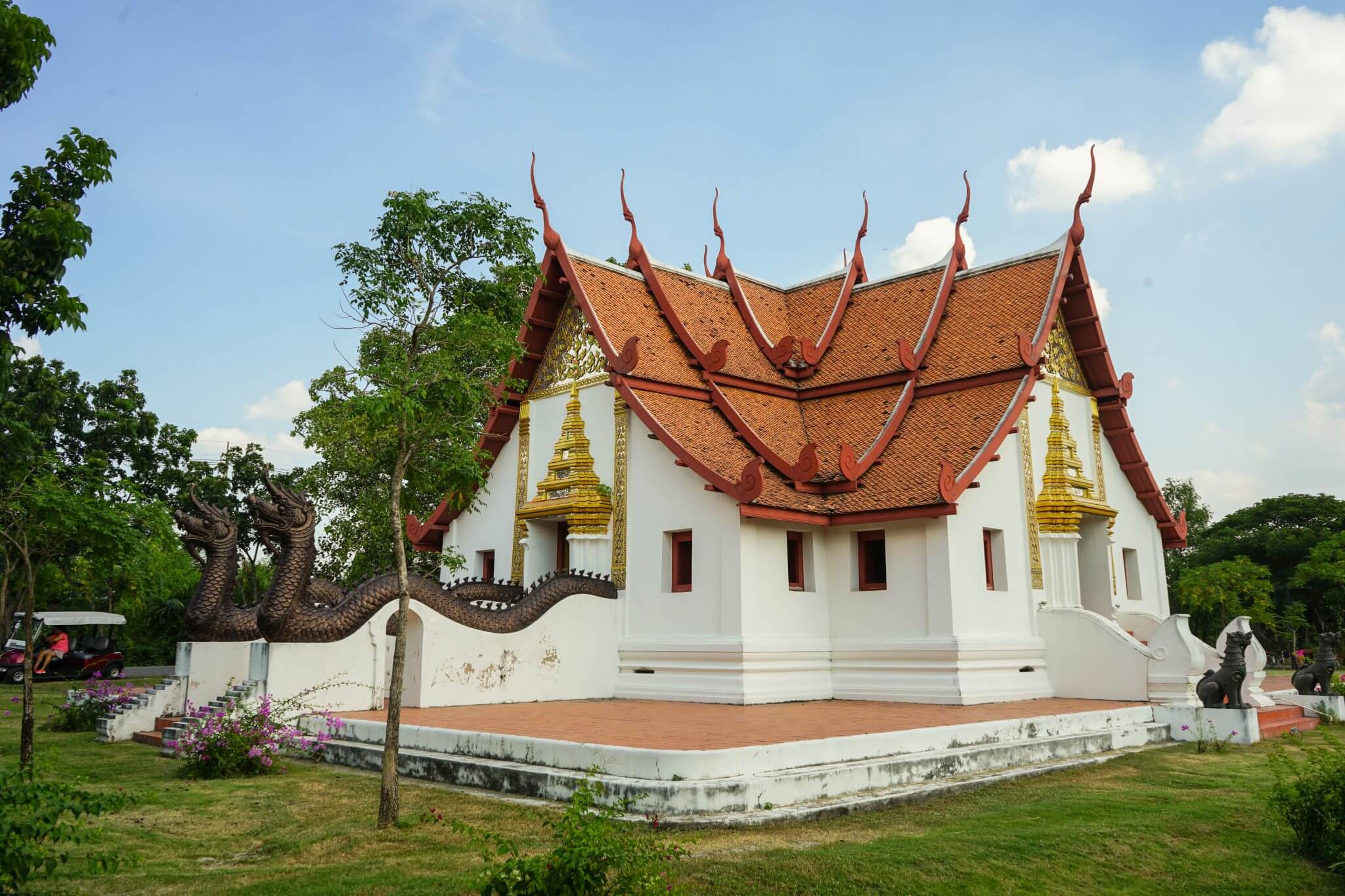 Location The Wihan at Wat Phumin (62)
Nearby Sites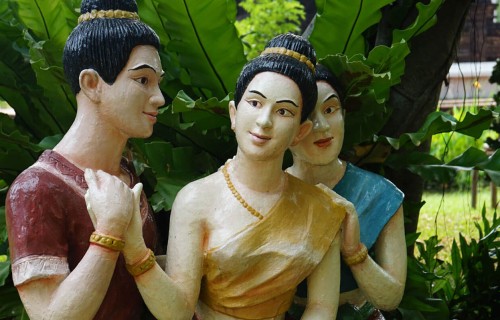 Phra Lo Garden (52)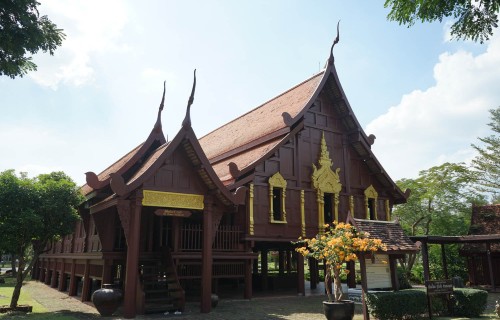 Ho Kham (53)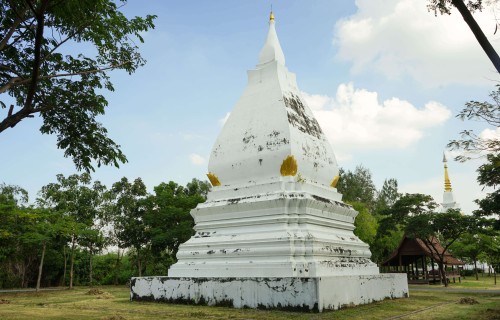 Phra Chedi Si Song Rak (63)