The Great Battle of Yuthahathi (20)
When Ayutthaya fell to Burma in 1569 A.D. during the reign of King Phra Mahin Dharatirat, Prince Naresuan was brought to Burma by King Bayinnaung (Burengnaung) as the hostage.

King Naresuan, raised in the Burmese court, was very smart and capable. His battle skills frightened all his enemies, especially King Nantabureng of Burma who later planned to kill him to prevent the Thai prince from forming a rebellion against him. King N antabureng never succeeded, however. After fifteen years under enemy domination, King Naresuan decided to liberate Siam from Burmese rule. He claimed the independence of his kingdom in May 1584 AD.

In 1592 A.D., King Naresuan made a great battle with Phra Maha Uparaja the Burmese prince and the son of King Nantabureng who was the commander of the Burmese troops at that time. King Naresuan finally killed him in the historic royal fighting on elephant-back. The great battle of Yuthahathi took place at Nong Sarai, Suphan Buri Province. The monument to commemorate this historical event and the superb fighting skills of the greatest Thai warrior in history was erected and named Don Chedi.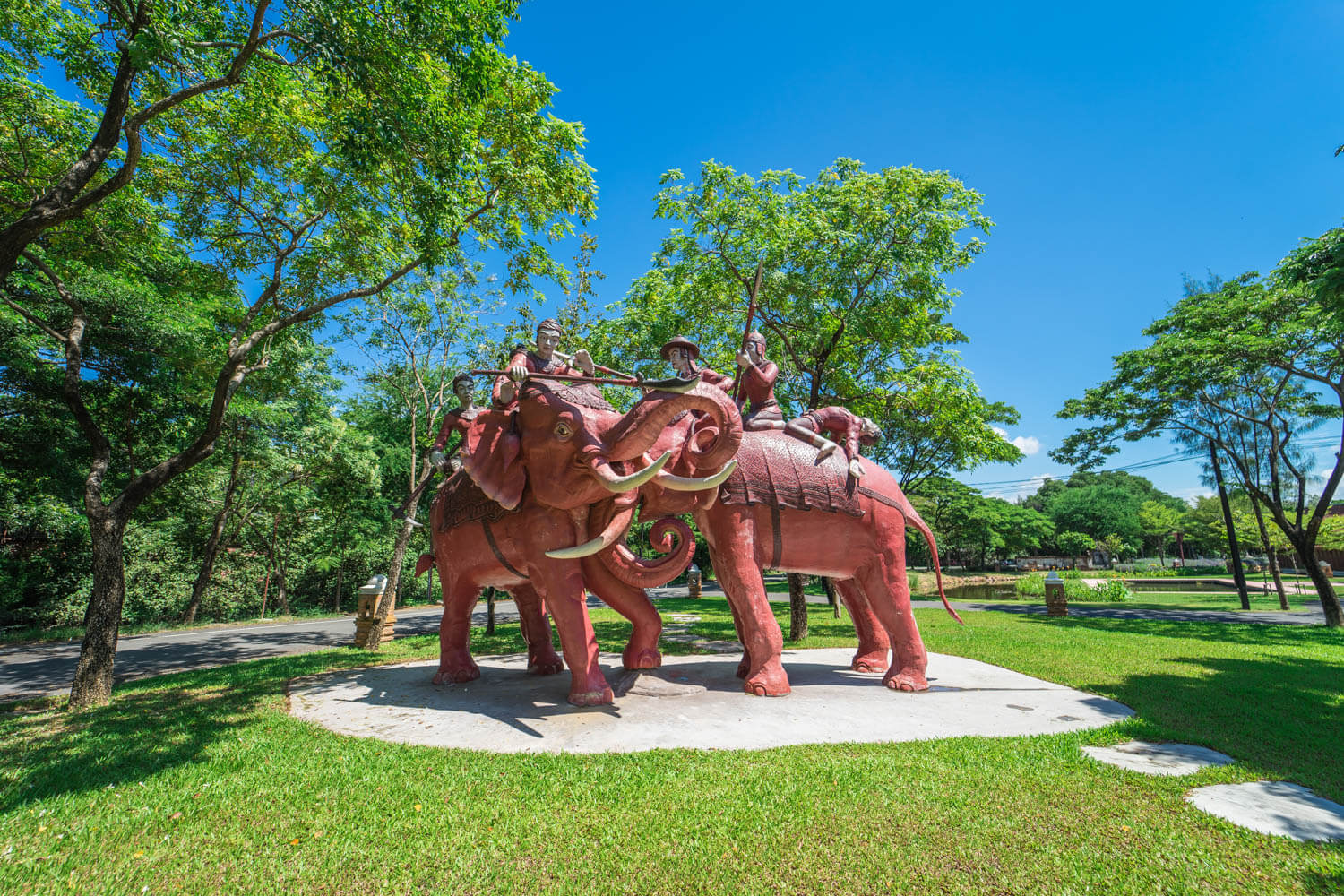 Location The Great Battle of Yuthahathi (20)
Nearby Sites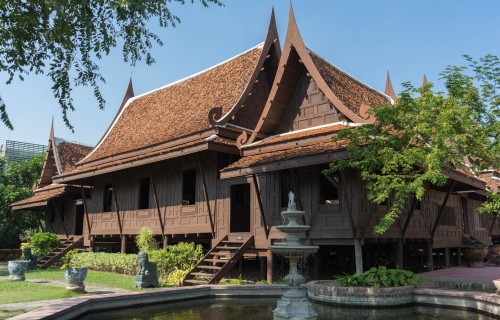 The Dvaravati House (18)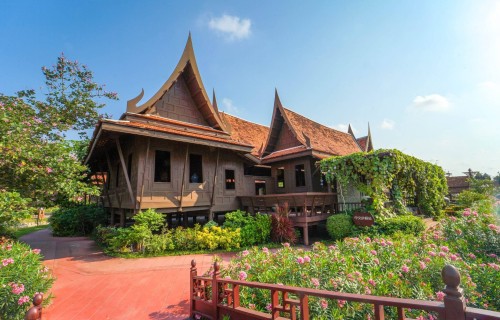 Khun Phaen House (19)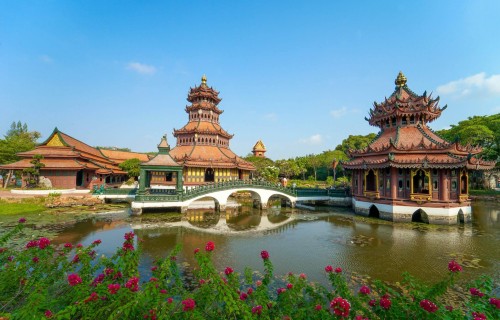 The Phra Kaew Pavilion (30)