The Footprint of the Lord Buddha (33)
Saraburi
The mondop housing the Footprint of the Lord Buddha, on the most sacred places of Thailand, is an architectural style of Ayutthaya art. It is established on the top of a hill in Saraburi Province.

According to a Saraburi folk tale, a hunter named Phran Boon followed a deer that he had shot to the ridge of a low hill. There, he saw the wounded deer drinking water from a small pond. Astonishingly, the wounds on the creature's body suddenly disappeared. When the deer fled, the hunter came to look at the pond and found that in fact the pond was the footprint of the Buddha. Being reported and investigating the site himself, Phra Chao Song Tham (1620-1628 A.D.) found the ancient Buddha footprint of which its appearance in Siam was foretold by Ceylonese monks in a Ceylonese scripture.

The Ancient City rebuilt Mondop of Footprint in accordance with two distinctive accounts from Thai literature: Nirat Phra Bat written by Sunthorn Phu, the eminent poet of the Rattanakosin era; and Punnowat Kham Chan by Phra Maha Nak of Wat Tha Sai Both stories had been written before the reconstruction of the mondop took place in the 19th century A.D. The interior was rebuilt from an earlier Thai document by Khun Khlon. The footprint housed in the mondop at Muang Boran was a from an Indian president.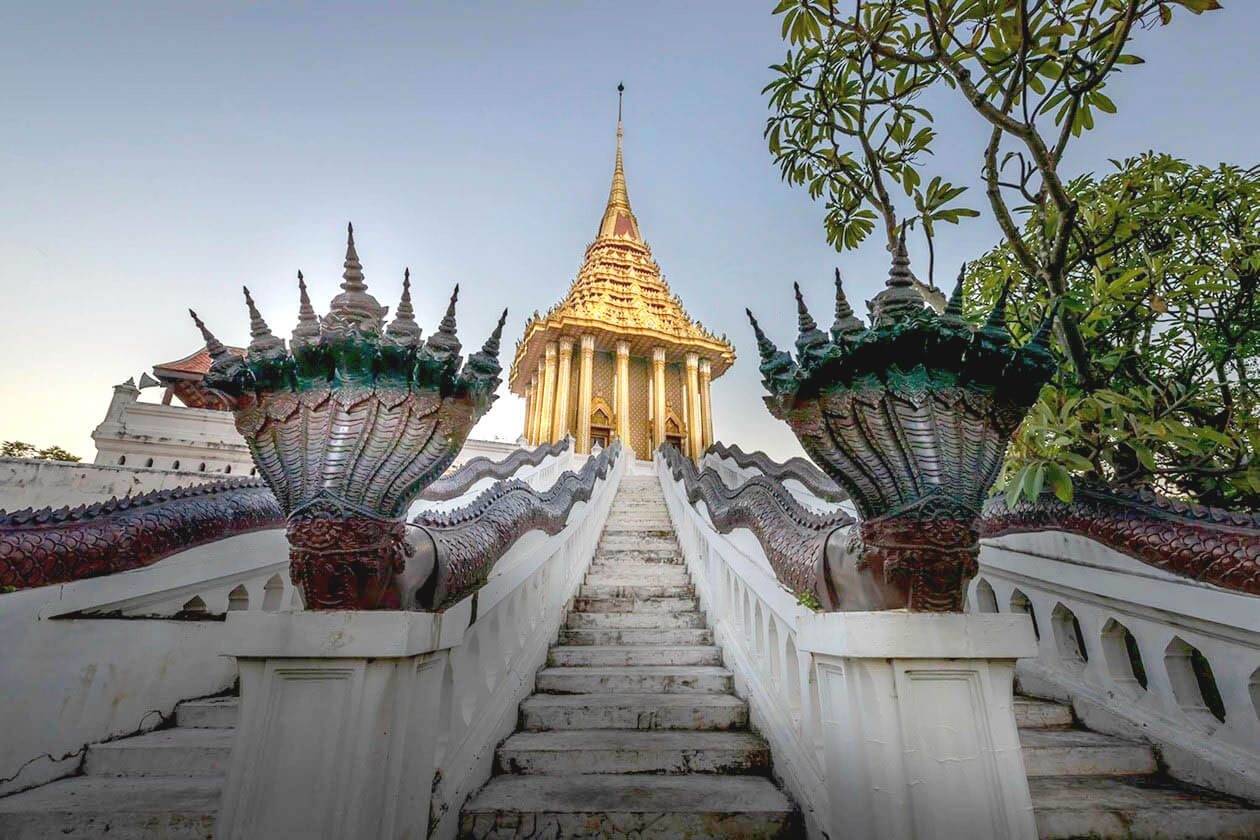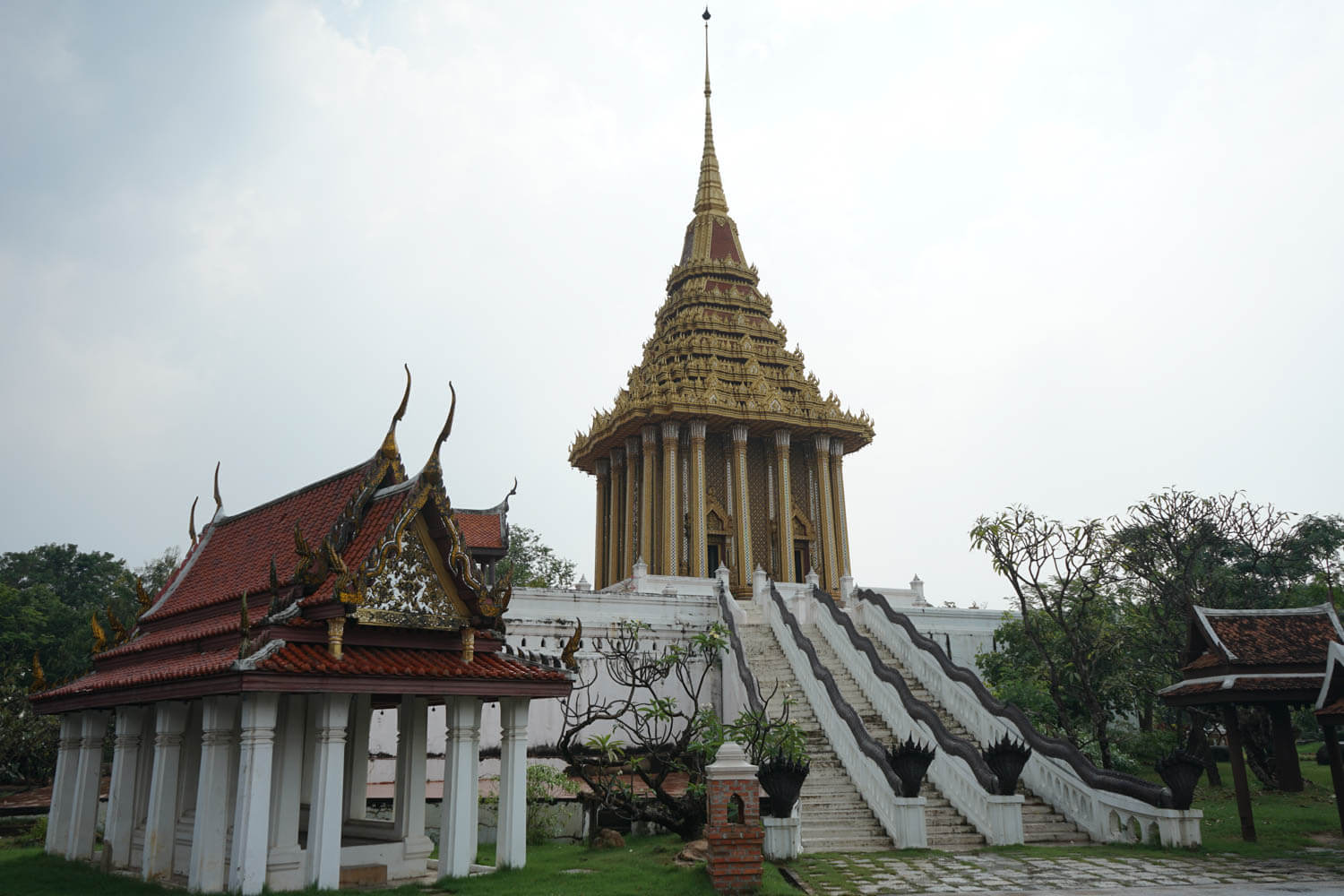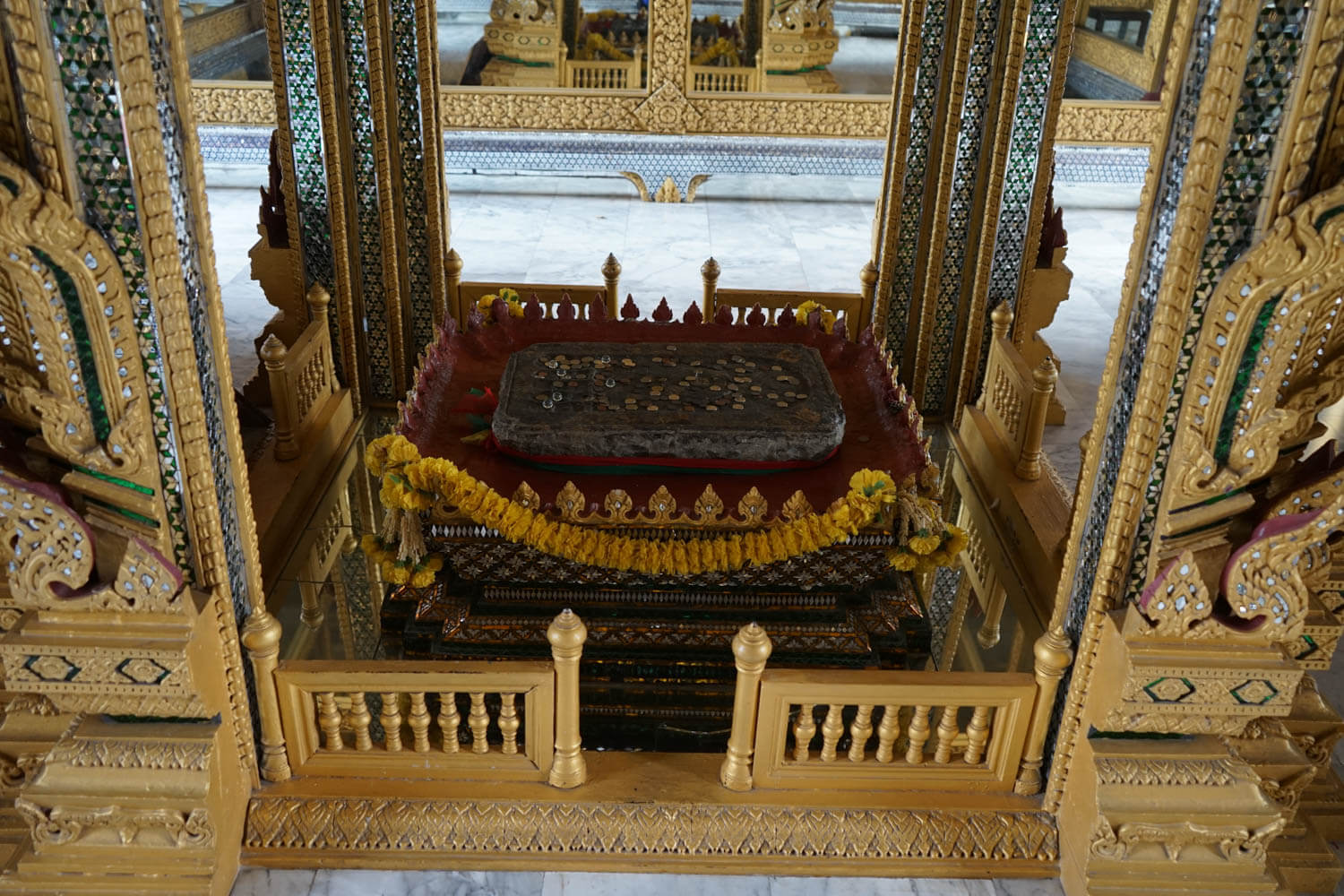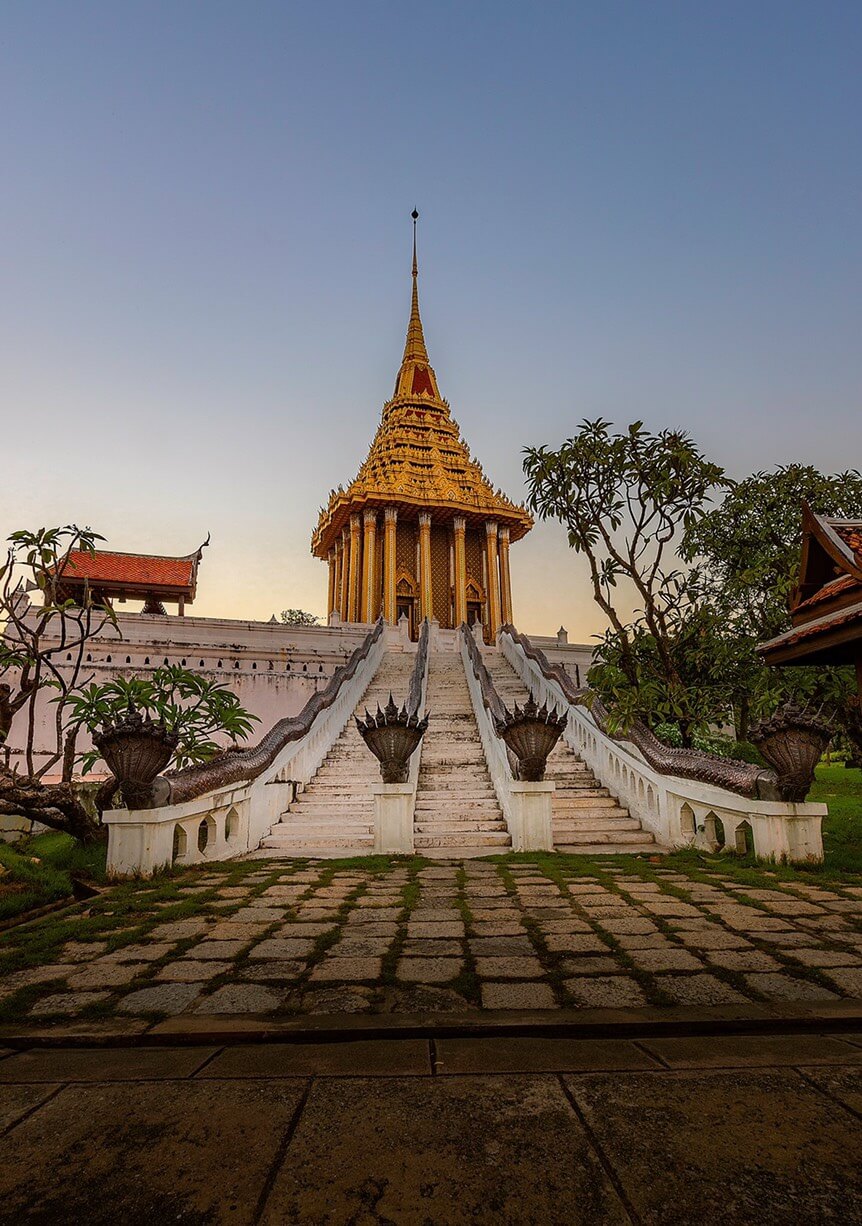 Location The Footprint of the Lord Buddha (33)
Nearby Sites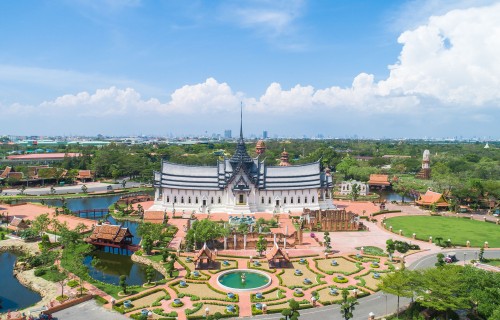 Sanphet Prasat Palace (27)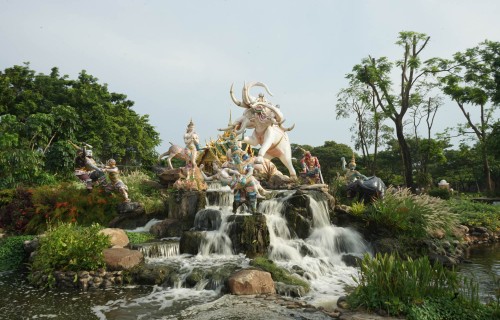 The Ramayana Garden (28)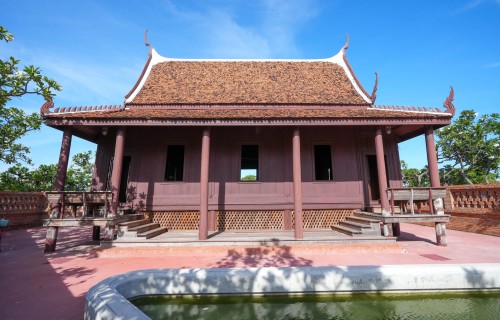 A Monk's Residence (34)