The Information Pavilion (2)
Traditionally, a Thai pavilion (or sala) is built outside the city walls in front of the gate, to serve as a shelter for travellers who are waiting to enter the city while the city gate is still closed, because the city entrance is opened only at certain time.

Thai pavilion at The Ancient City is built in the Sukhothai style. The roof is pitched at an extremely acute angle and is supported by round wooden pillars and beams, unique style of Sukhothai Art.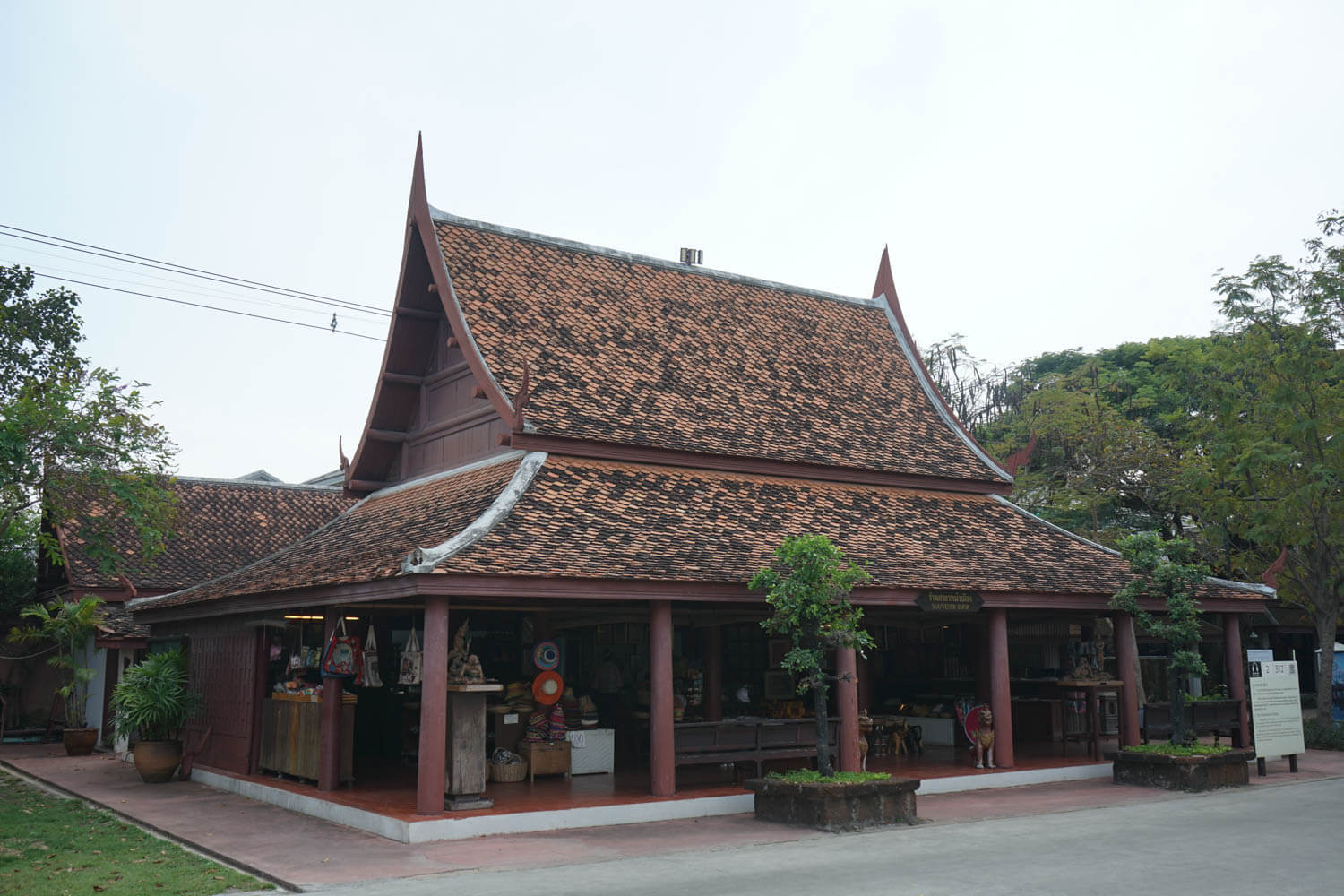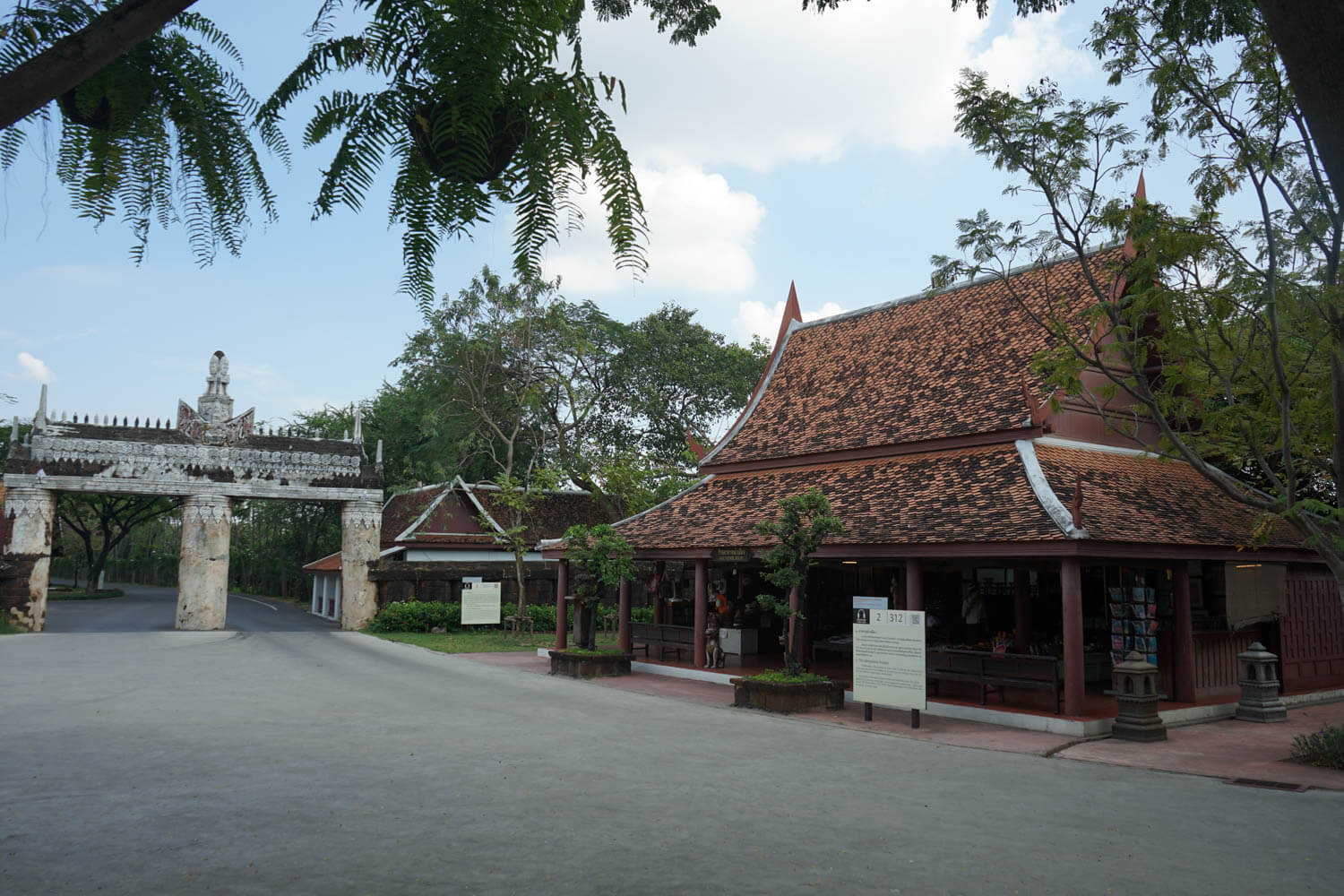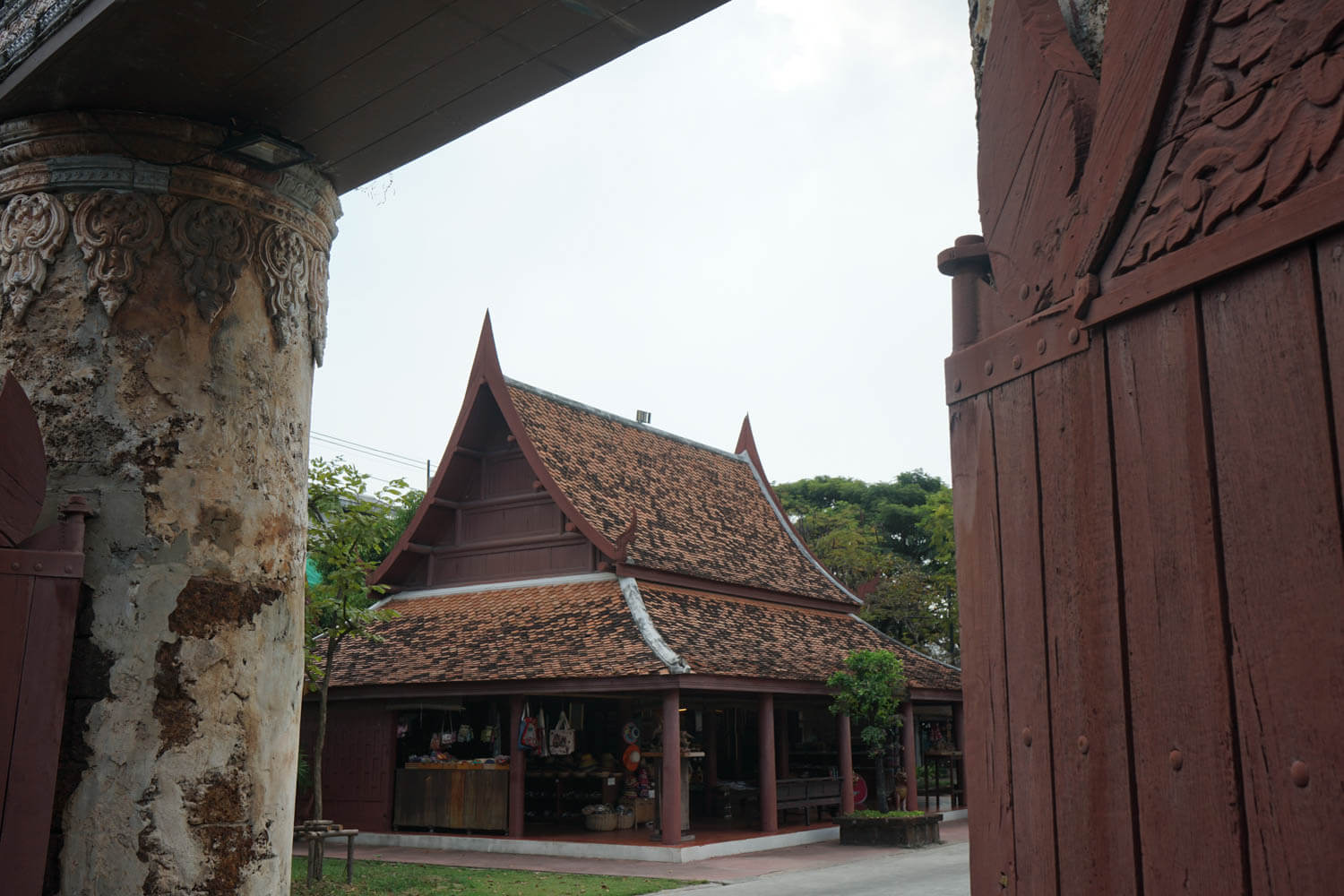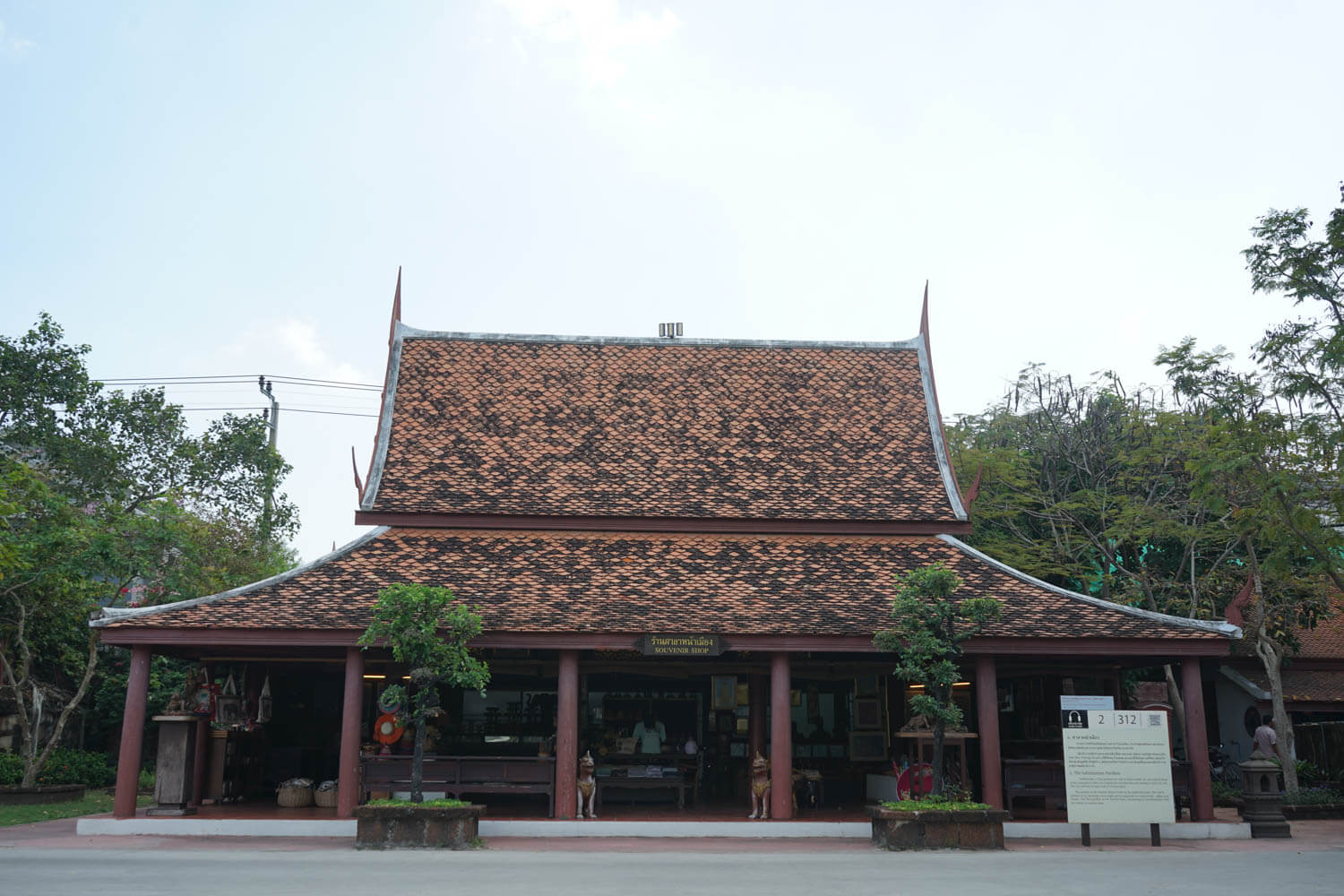 Location The Information Pavilion (2)
Nearby Sites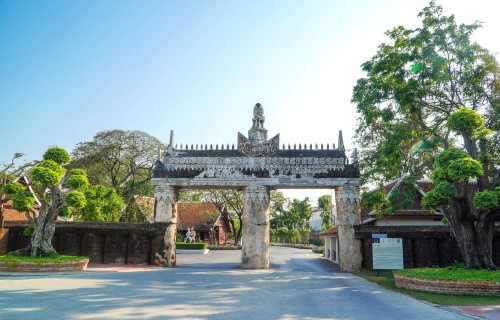 The City Wall and Gate (3)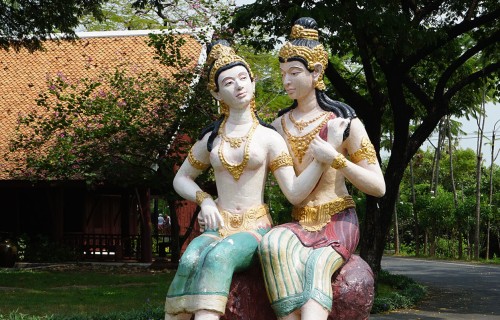 I-Nao Garden (4)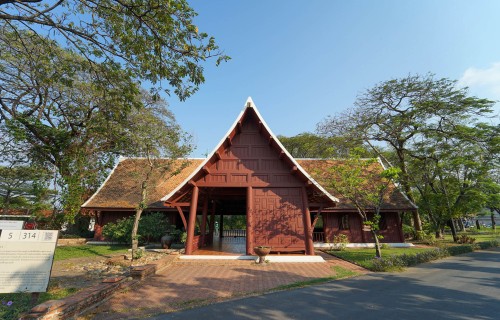 The City Sala (5)