The City Wall and Gate (3)
The entrance to The Ancient City is modeled after the oldest stone fence at Maha That Temple, Chalieng, Sukhothai Province. The stone fence dates back to the 12th or 13th century A.D. The unique architecture of this gateway is possibly influenced by the gateway at Sanji Stupa, India, the oldest Buddhism gate which was built around 3rd century B.E. Those passing through the auspicious gate, known as the Triumphal Archway, will find everlasting prosperity and happiness.

The late rite wall and the round pillars, used to help support the gate, are finely and painstakingly built and decorated. At the pinnacle of the lintel are the faces of the Bodhisattva Avalokitesvara on all four sides; which symbolize the Buddha's merit which radiates in every direction according Mahayana Buddhism.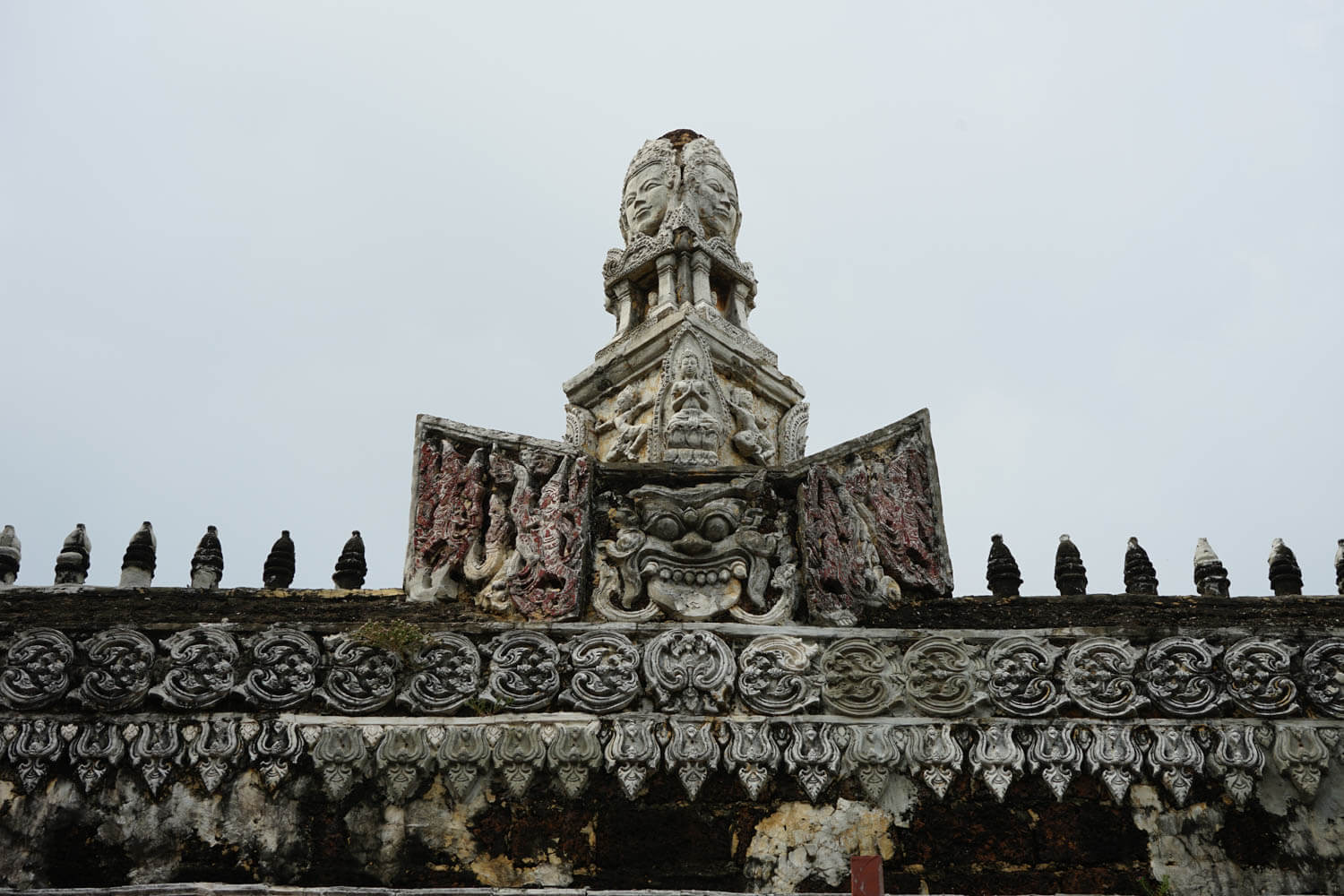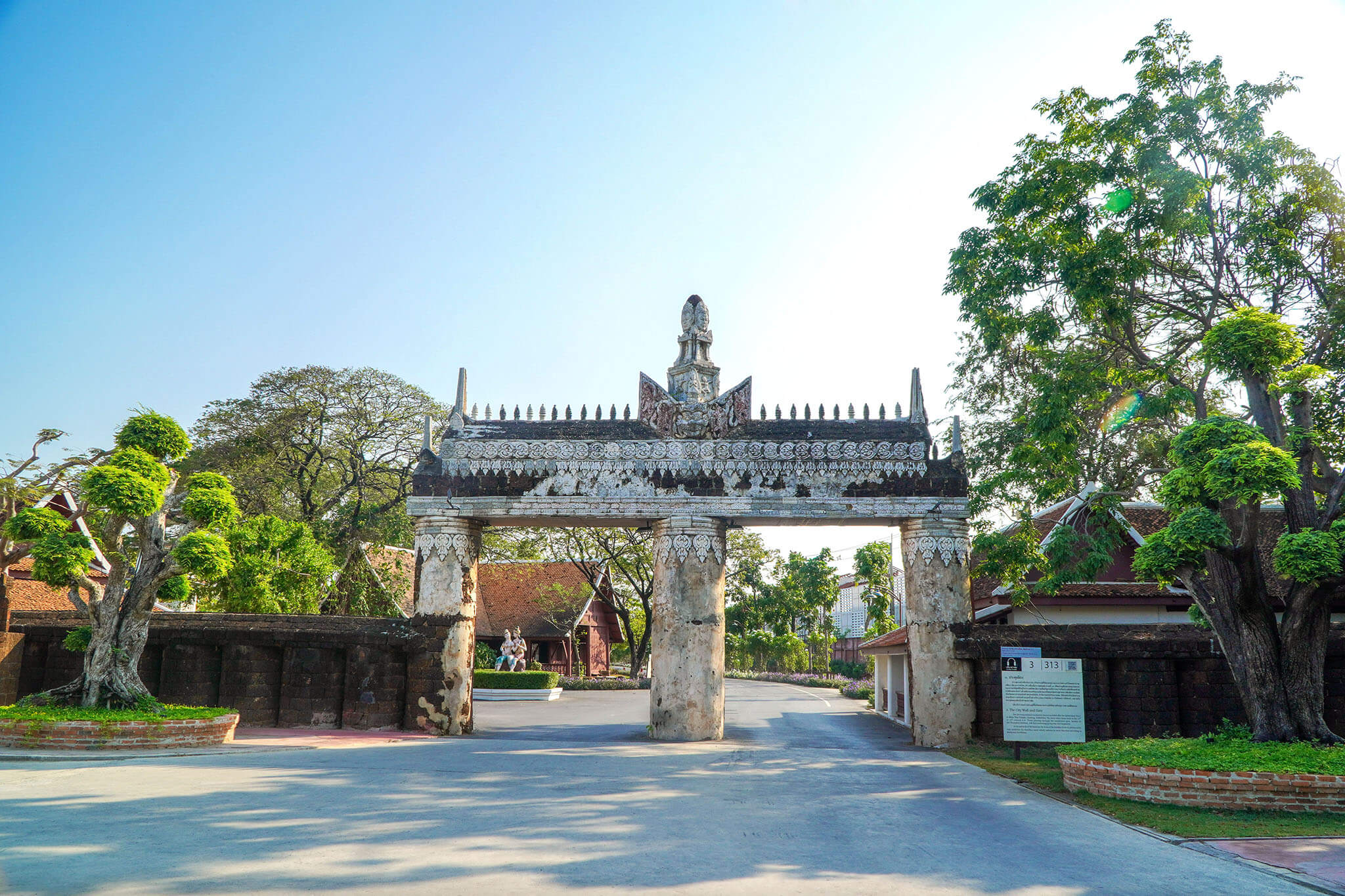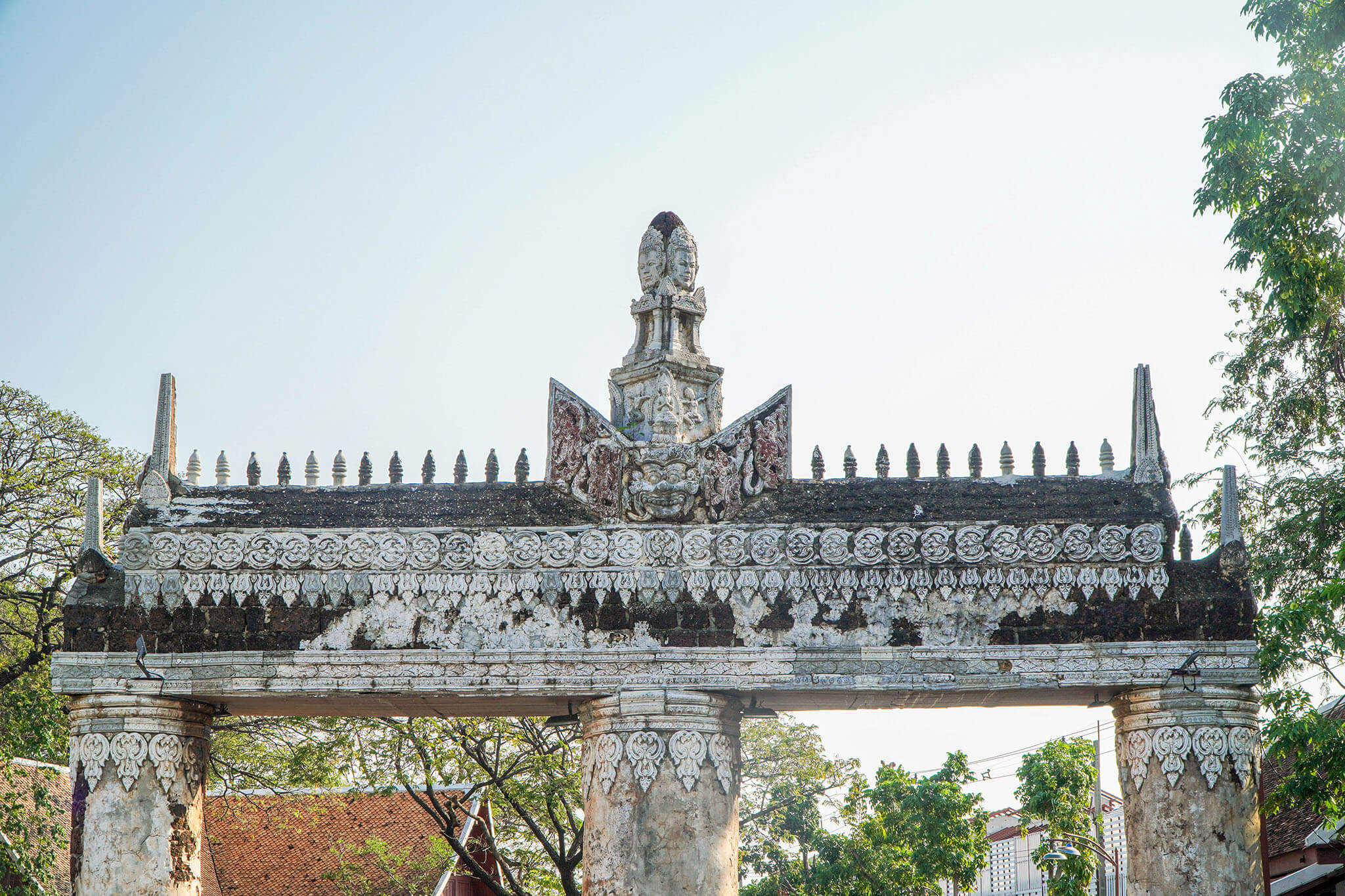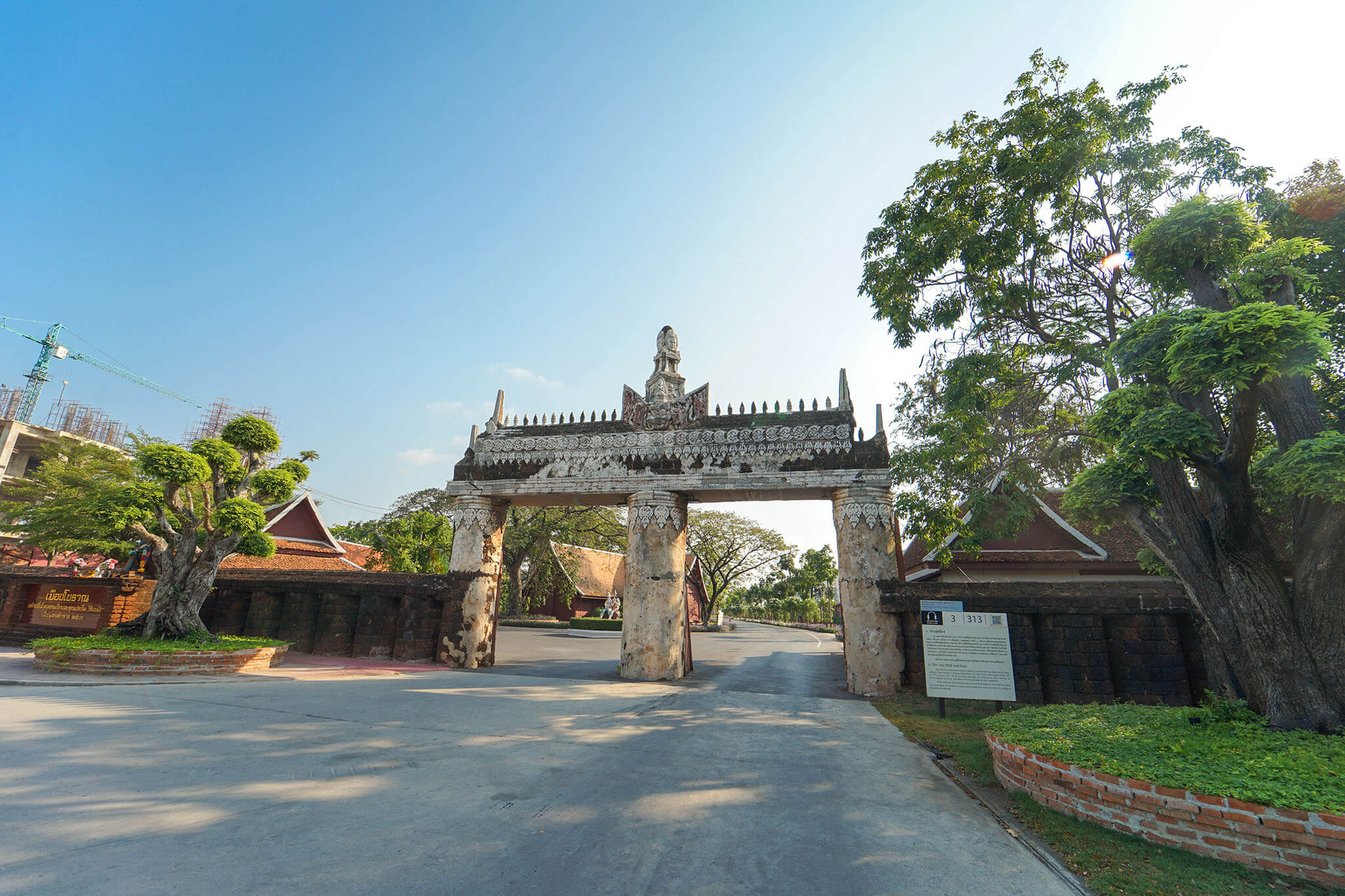 Location The City Wall and Gate (3)
Nearby Sites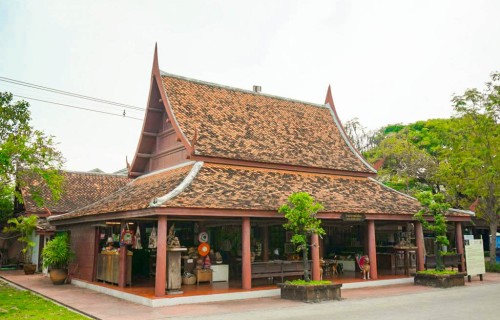 The Information Pavilion (2)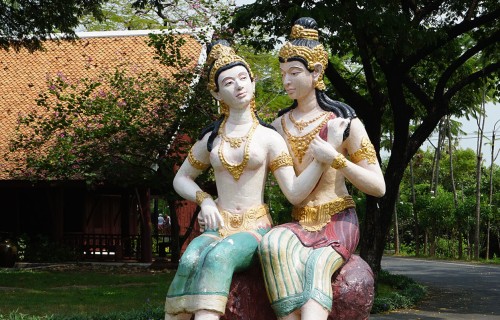 I-Nao Garden (4)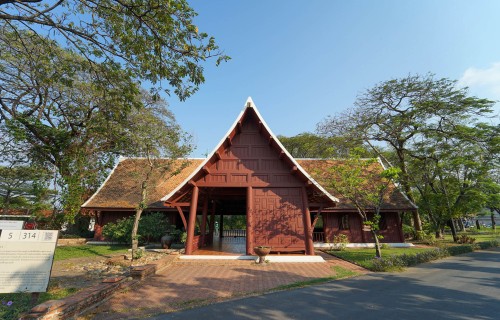 The City Sala (5)