Phra That Narai Cheng Weng (69)
Sakon Nakhonon
Phra That Narai Cheng Weng is located in area of Phra That Narai Cheng Weng Temple, Phang Khwang in Sakon Nakhon Province. It is a Khmer stone sanctuary or Prasat Hin standing on a square laterite base. The main structure of the prang is made of sandstone. The sanctuary can be reached l by a staircase in the front. While the front porch leads to the room inside the prasat, the other 3 doors on both sides and at the back are false entrances.

According to the local folk tale, when Kassapa Thera, a disciple, brought the Urangkha That (the chest bone relics of the Lord Buddha) from Rajgir in India to be housed in PhraThat Phanom, at Nakhon Phanom, he passed the city by the Great Han Lake in Sakon Nakhon. The queen of Phra Ya Suwanna Phingkharn, Phra Nang Narai Cheng Weng, on hearing the news about the monk and the relic, asked for a share. Kassapa Thera, however, gave her instead the ashes because he wanted to keep all parts of Urangkha That together in the same place. She then had them housed in the stone tunnel in her garden. The monument where the relics were kept is named after her, Phra That Narai ChengWeng.

Both Phra That Narai Cheng Weng and Phra That Phanom were built long before the Khmer stone sanctuaries were initiated. So, it is presumed that the stone prasat that exist today is a new structure which was built on the former Phra That Narai Cheng Weng.

The sanctuary has steadily crumbled down. Its spire has already fallen out. The monument is reconstructed and fully ornamented by Muang Boran based on its actual size and form.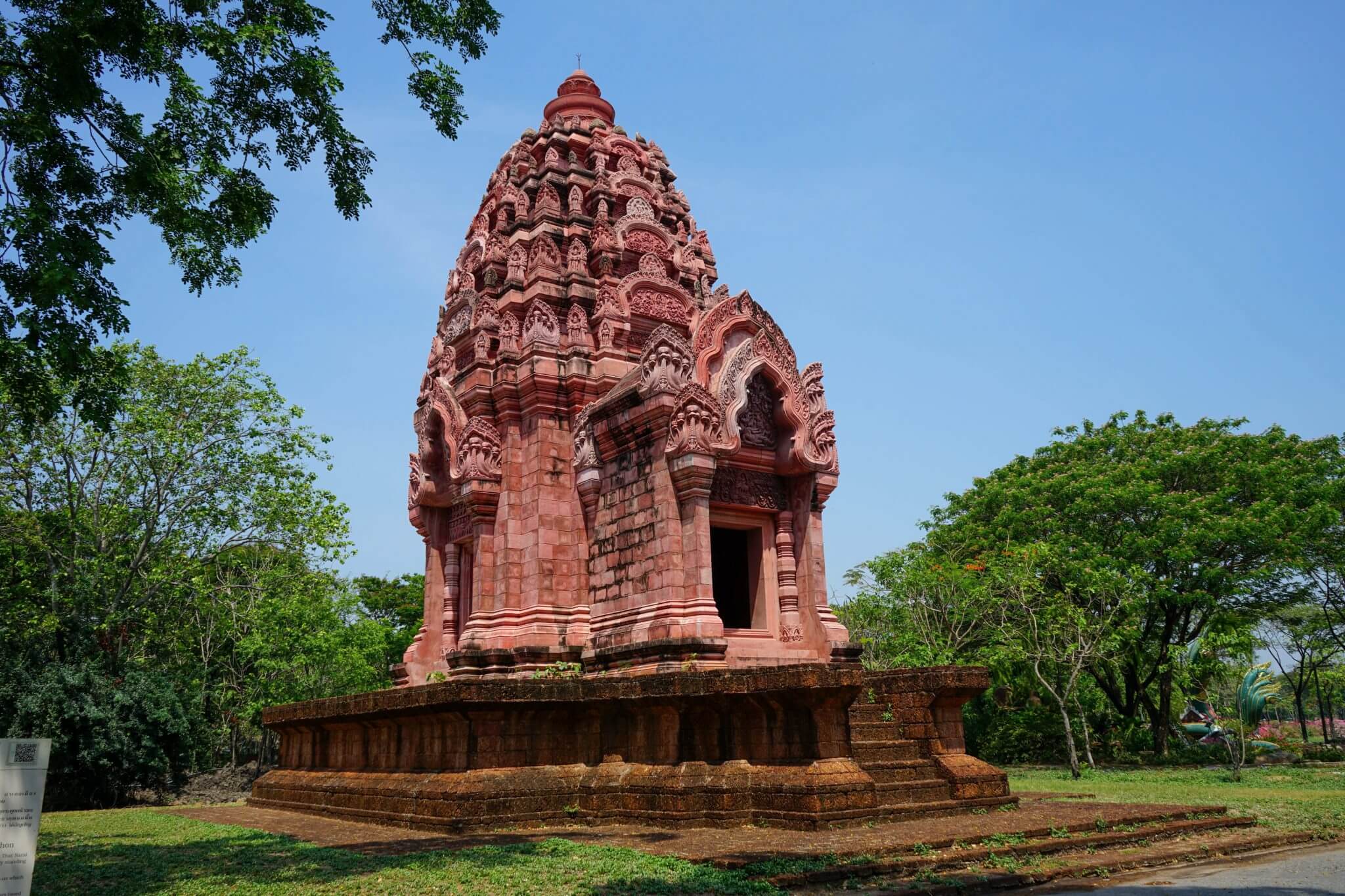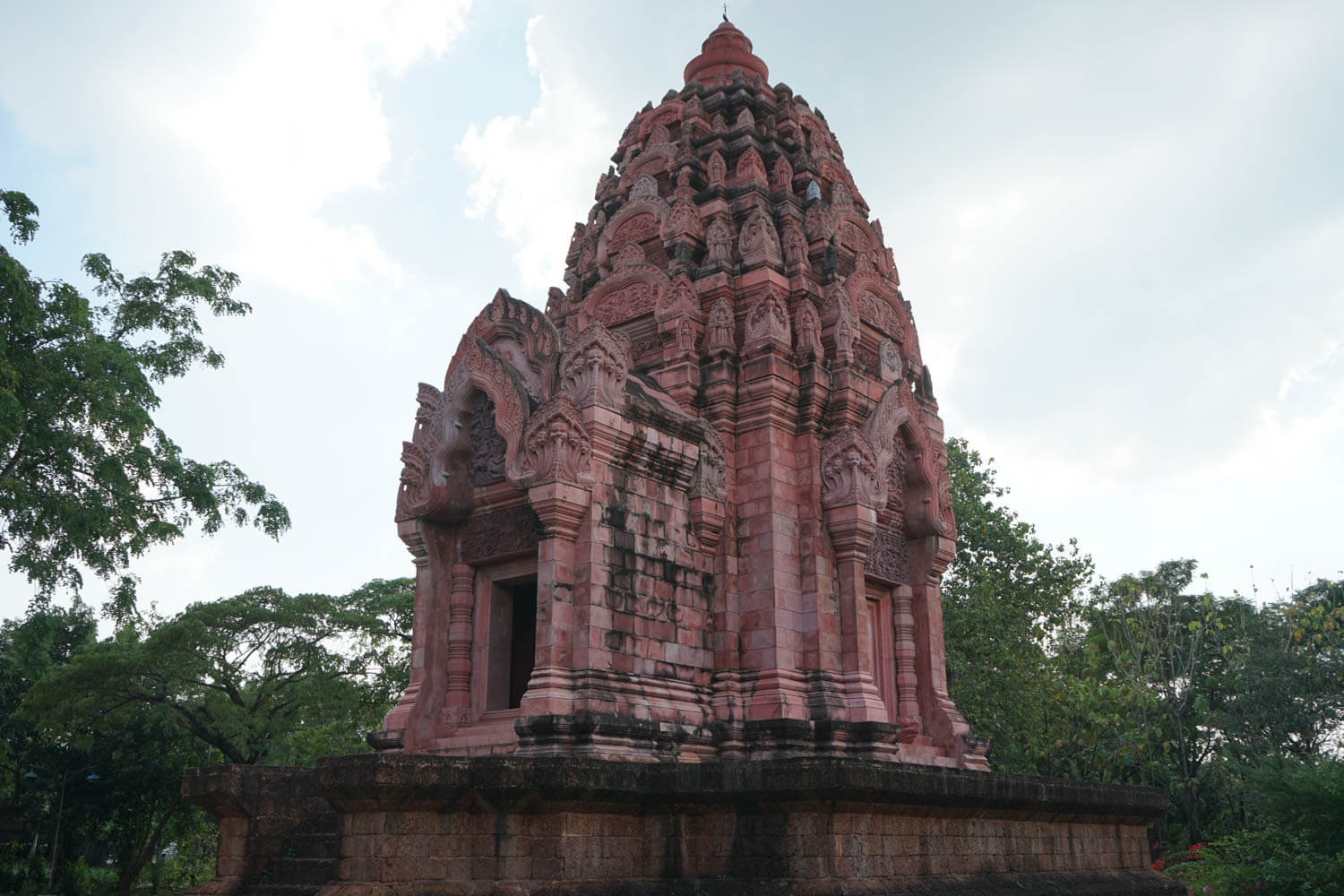 Location Phra That Narai Cheng Weng (69)
Nearby Sites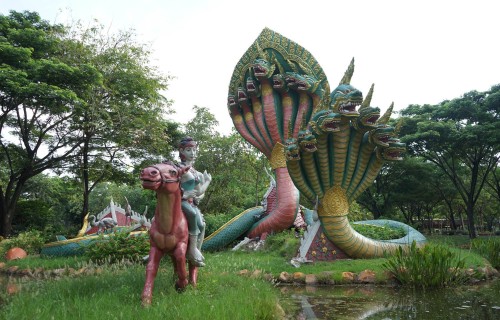 The Garden of Pha Daeng-Nang Ai (68)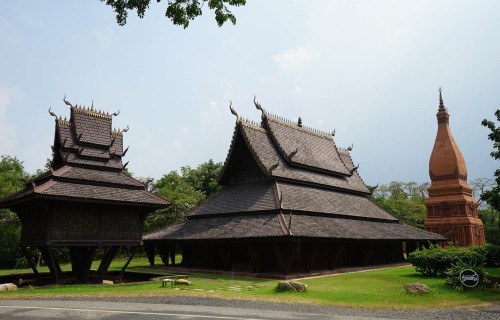 The Lan Chang Styled Scripture Repository and Wihan (70)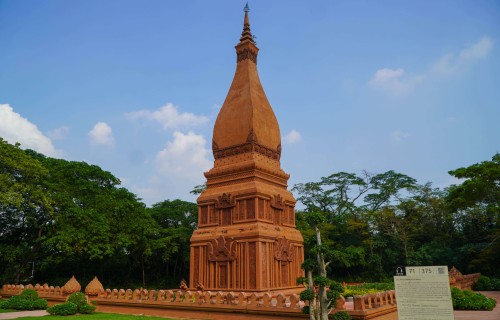 Phra That Phanom (71)