The Stupa of Phra Maha That, Chaiya (9)
Surat Thani
The Phra Maha That is one of the most sacred and important monasteries in the South of Thailand. The structure of this stupa is similar to Chandi Pawana Indonesia, the mondop style chedi, which was modeled after Chandimendut Chedi of Java.

The square stupa of Phra Maha That Chaiya standing on a rectangular base is built solely of brick. The structure is ornamented with delicate stucco designs. In the four corners of the raised platform are diminutive round brick Ceylonese chedi of which the spiers are decorated with a four-faced stucco Bodhisattva Avalokitesvara in accordance with Mahayana Buddhism.

The main tower standing in the center is a round chedi serving as the upper story of a relic chamber or an image house Kirti Mukha, or Kala face motifs can be seen above the chamber similar to those found in Java. The north and east pediments are niches for Bodhisattva Avalokitesvara sitting with both feet planted. On the south is Tara, the tantric goddess sitting cross legged. On the west pediment is Metraiya performing the teaching gesture. Renovated during the reign of King Rama V, the stucco designs on certain niches show the influence of the Rattanakosin style.

Muang Boran has reconstructed the chedi based on the most ancient form of the stupa found in Java.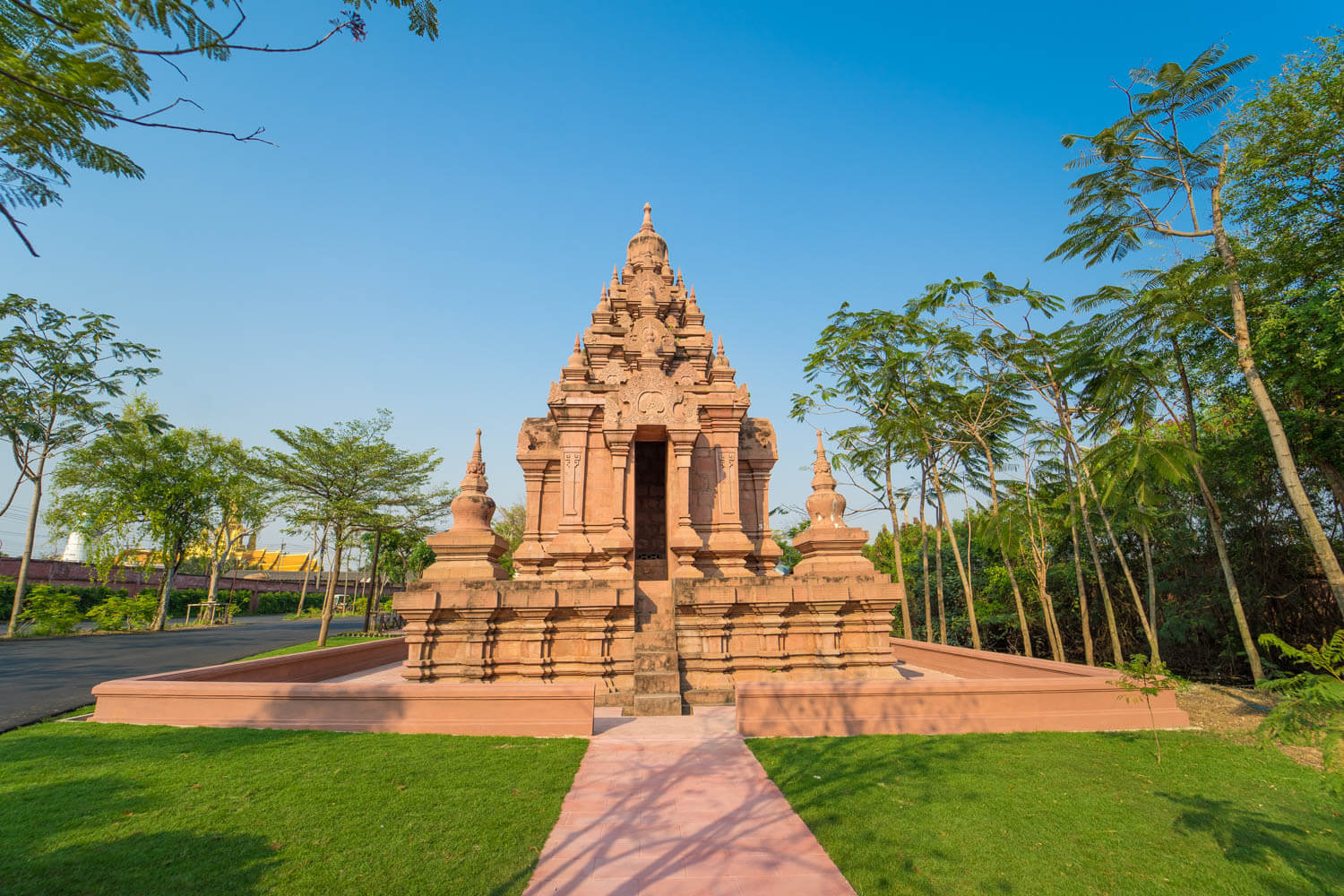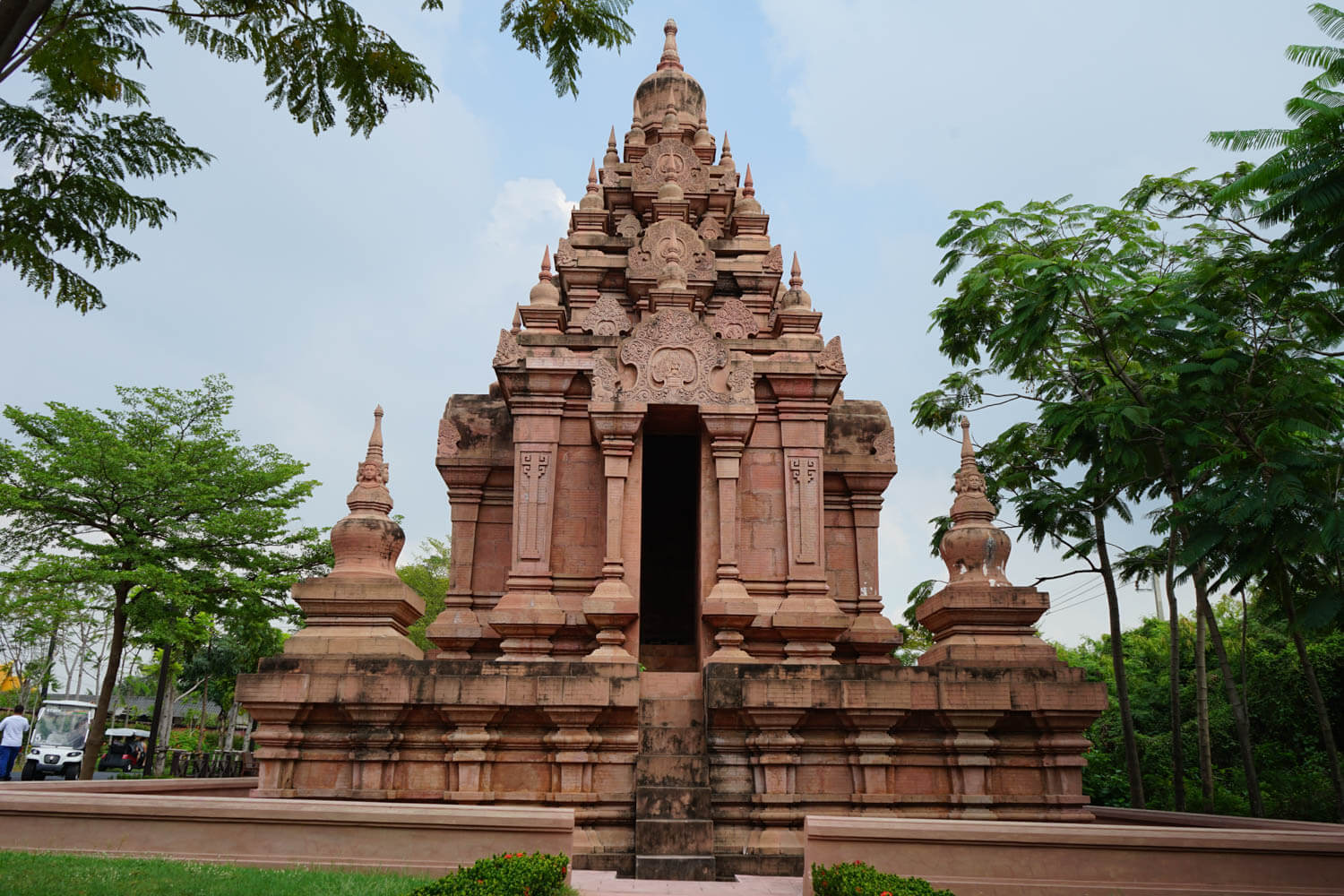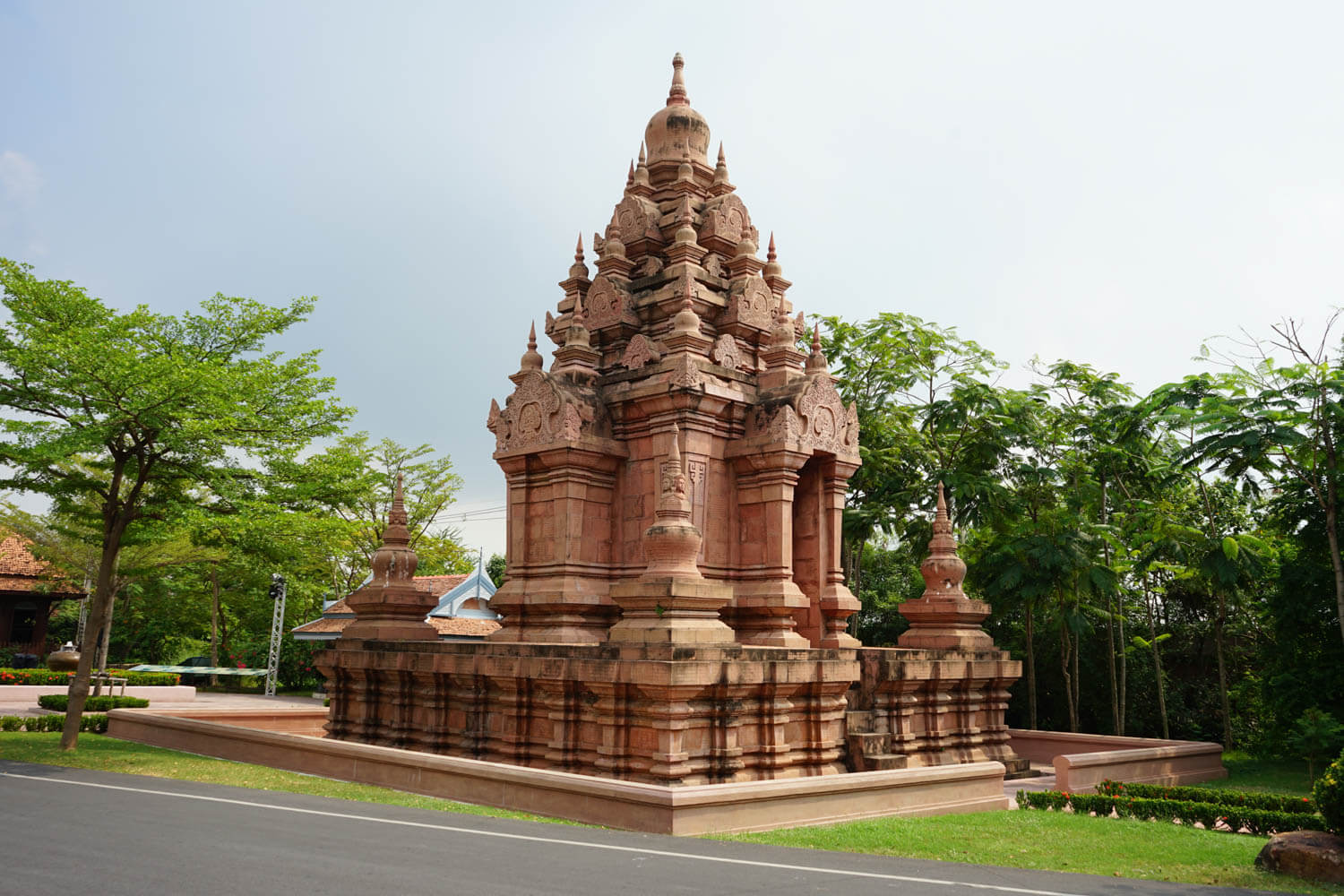 Location The Stupa of Phra Maha That, Chaiya (9)
Nearby Sites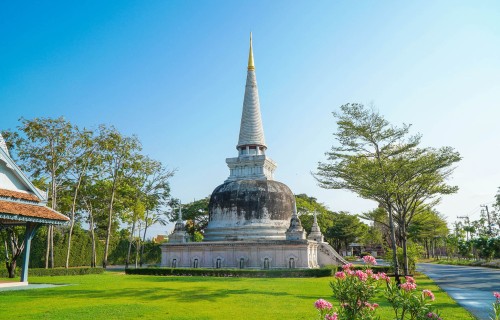 The Stupa of Phra Maha That (7)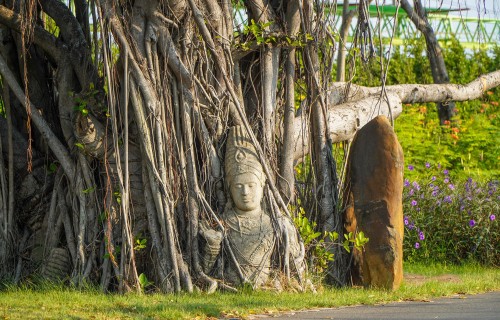 The Pallava Group Images (8)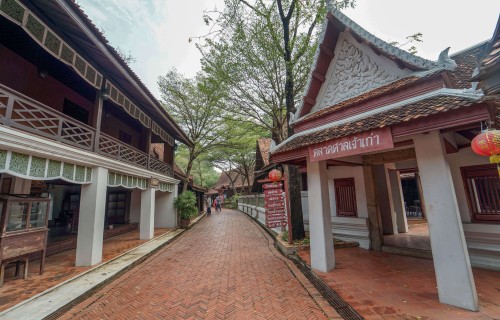 The Old Market Town (10)