The Royal Water Course Procession (104)
The late Ayutthaya became rich and well-known among foreigners as one of the important trade cities in Southeast Asia. To celebrate prosperity and dignityof the kingdom, many State ceremonies and artistic work were created.

A group of royal barges were also initiated on occasion. The royal barges adapted form war ships, were used in many important State ceremonies such as the reception of the royal guests and the royal procession welcoming diplomats and Carrying royal letters or commands. Some other royal processions were also held in special royal ceremonies. The most extraordinary royal processions were held when the king went to pay homage to the Buddha 's Footprints in Saraburi and when he performed rites the Rain Festival. The great grand royal barge processions were witnessed by both Thai and foreign audiences.

The procession exhibited at Muang Boran is painstakingly Constructed based on real barges which have been used since the late Ayutthaya period. While the construction of the grace ful barges has proved the prosperity of the long-established Siamese civilization, the barges reflect the traditional Thai Way of life which relied very much on public waterways rivers and Canals.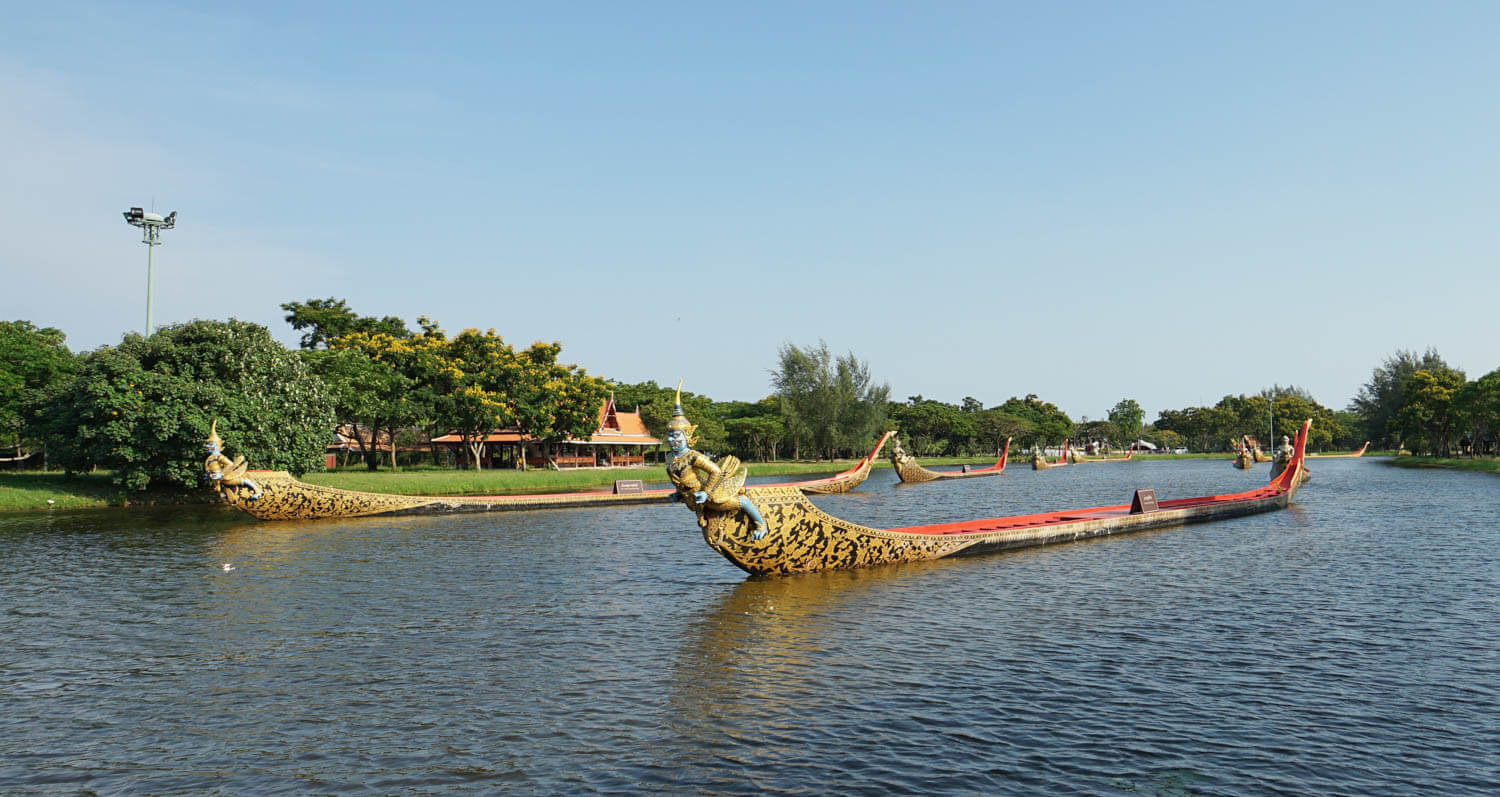 Location The Royal Water Course Procession (104)
Nearby Sites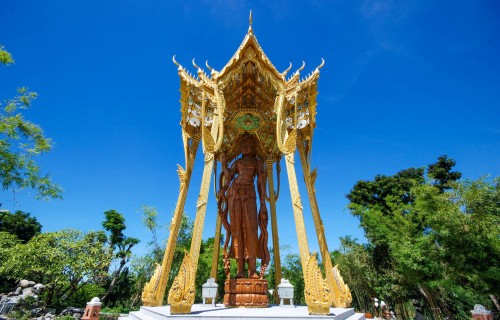 Mondop of Bodhisattva Avalokitesvar (Kuan-Yin) (105)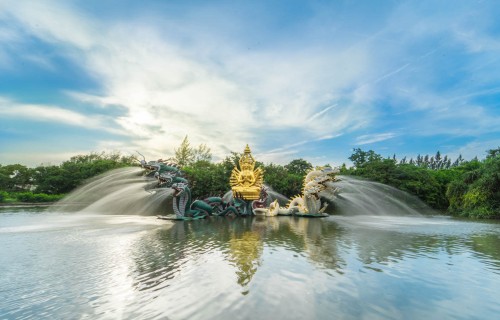 Bodhisattva Avalokitesvara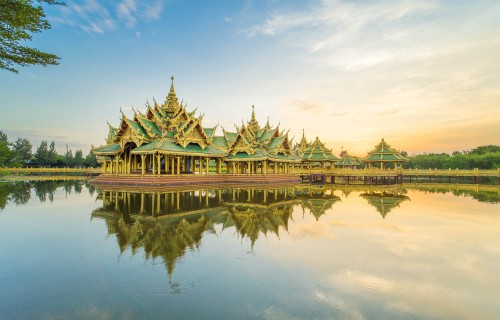 Pavilion of the Enlightened (110)