Giant Swing and in Brahmin Temple (101)
ln great urban centers such as Ayutthaya. Nakhon Si Thammarat and Bangkok, Hindu beliefs were omnipresent in the traditions rituals at common people and court, Indeed, special sites were designated staging at important Brahmin rites One such sacred place was known to the townspeople of the Ayutthaya period the Giant Swing which stands before the Brahmin Temple One such site, consisting mainly of the swing itself, and the Wihan of Shiva and of Vishnu, can still be seen today in Nakhon Si Thammarat Province.

The ceremonial swing was set in motion by the Brahmin as a dramatic offering to the gods demonstrating lovalty and gratitude in return for the yearly divine epiphany from heaven. The shrine also has two wihan, one is dedicated to Shiva, the god of destruction and his son, Ganesha, representing the spirit of wisdom. The other is dedicated to Vishnu, the preserver of the world. Receiving these 2 deities and witnessing their ascent took place in separate moments First came the descent of Shiva, and after the great oscillations of the giant swing, the destroyer would again ascend to heaven. This royal rite is recorded in the Book of the 12 Month Royal Ceremonies Such rituals were staged on behalf of the town hopes that they would prosper. Court and town folk, alike were these special festivals.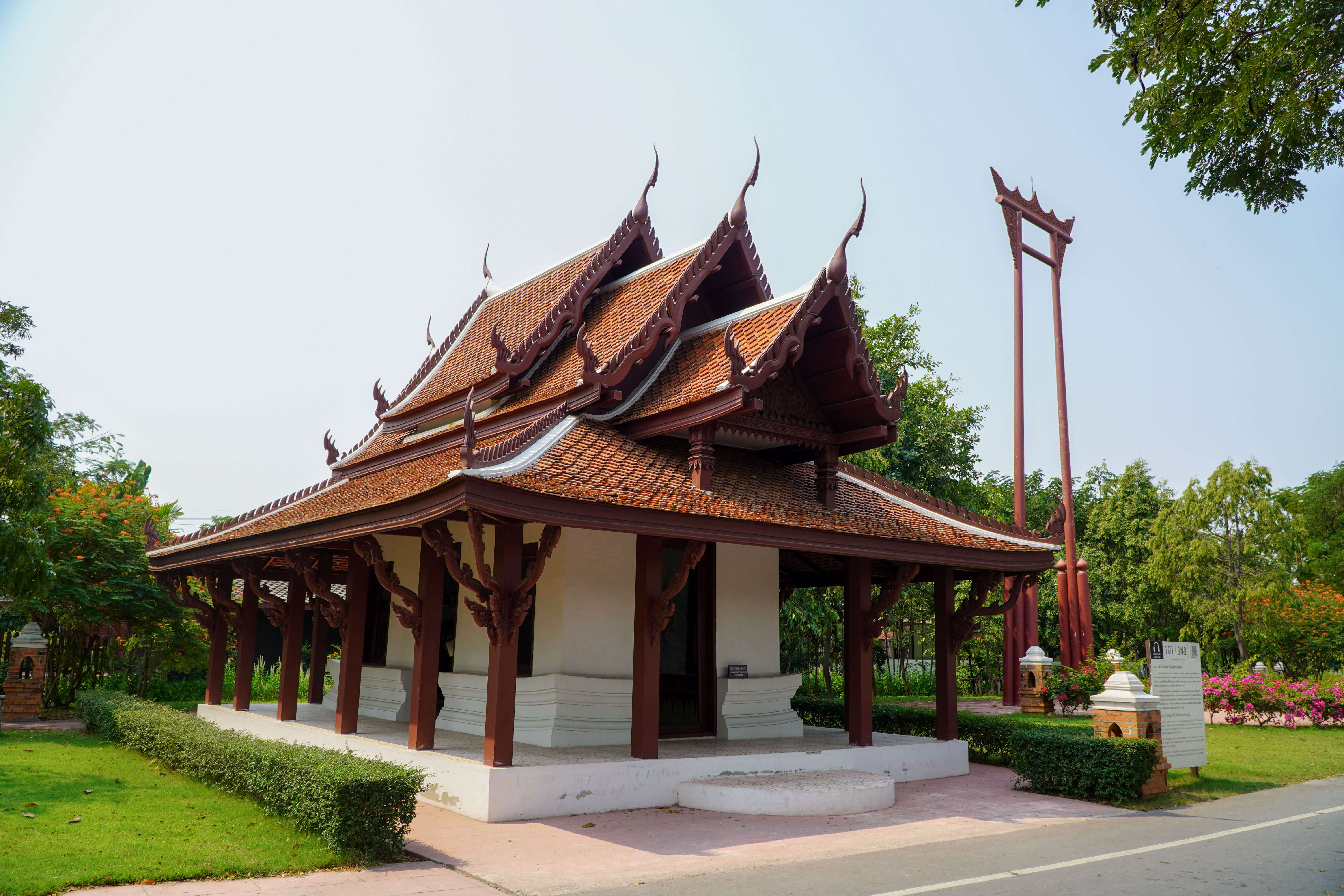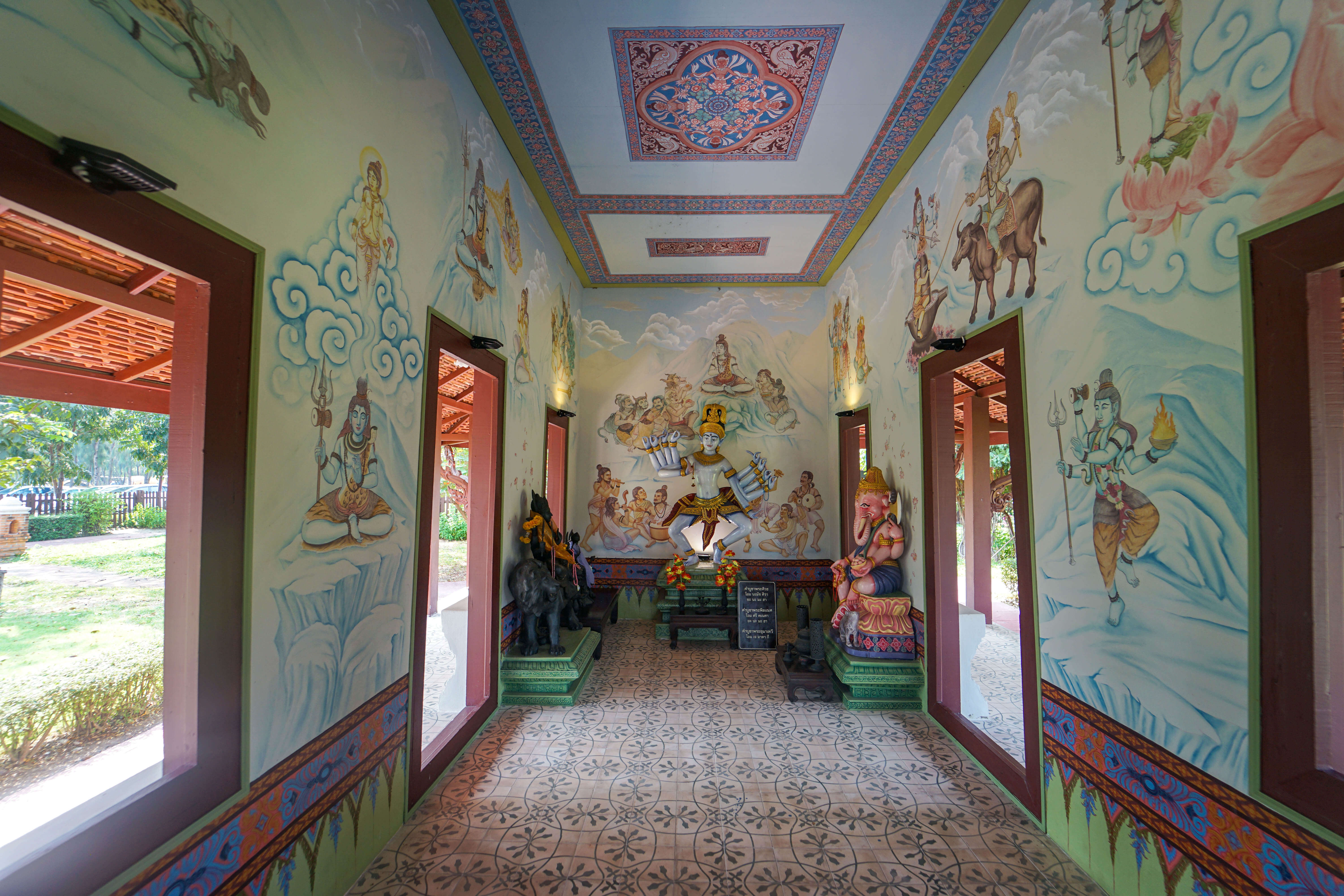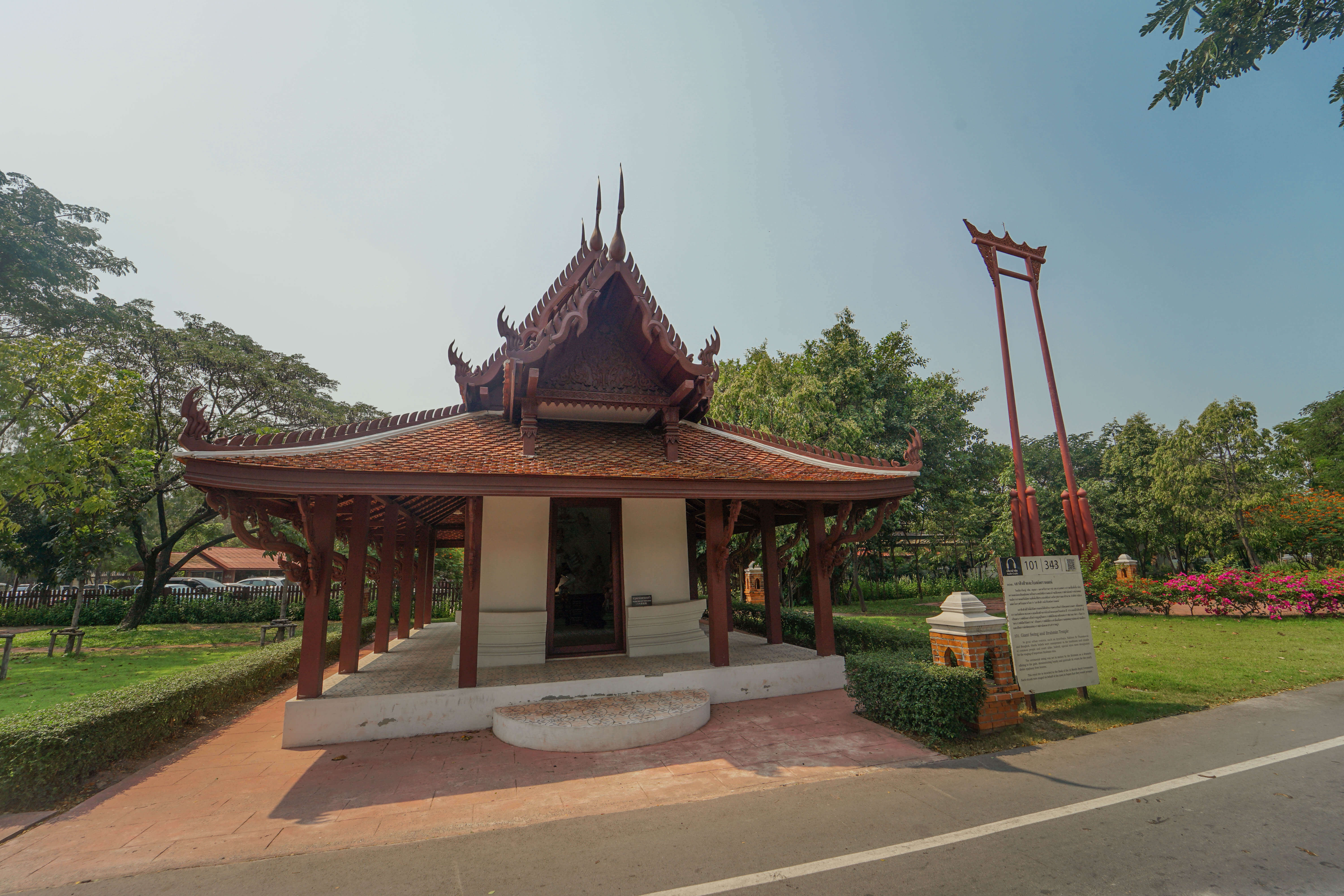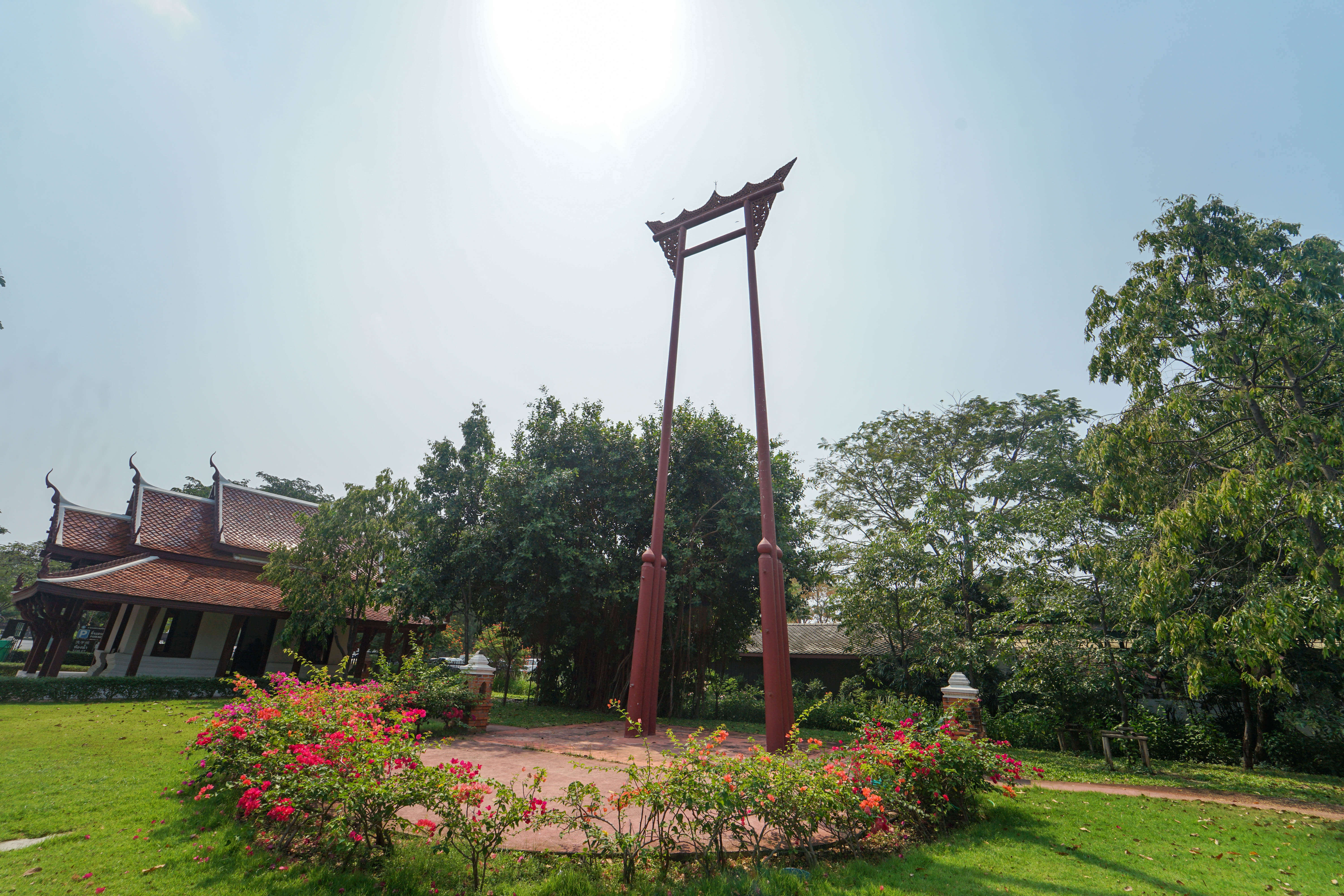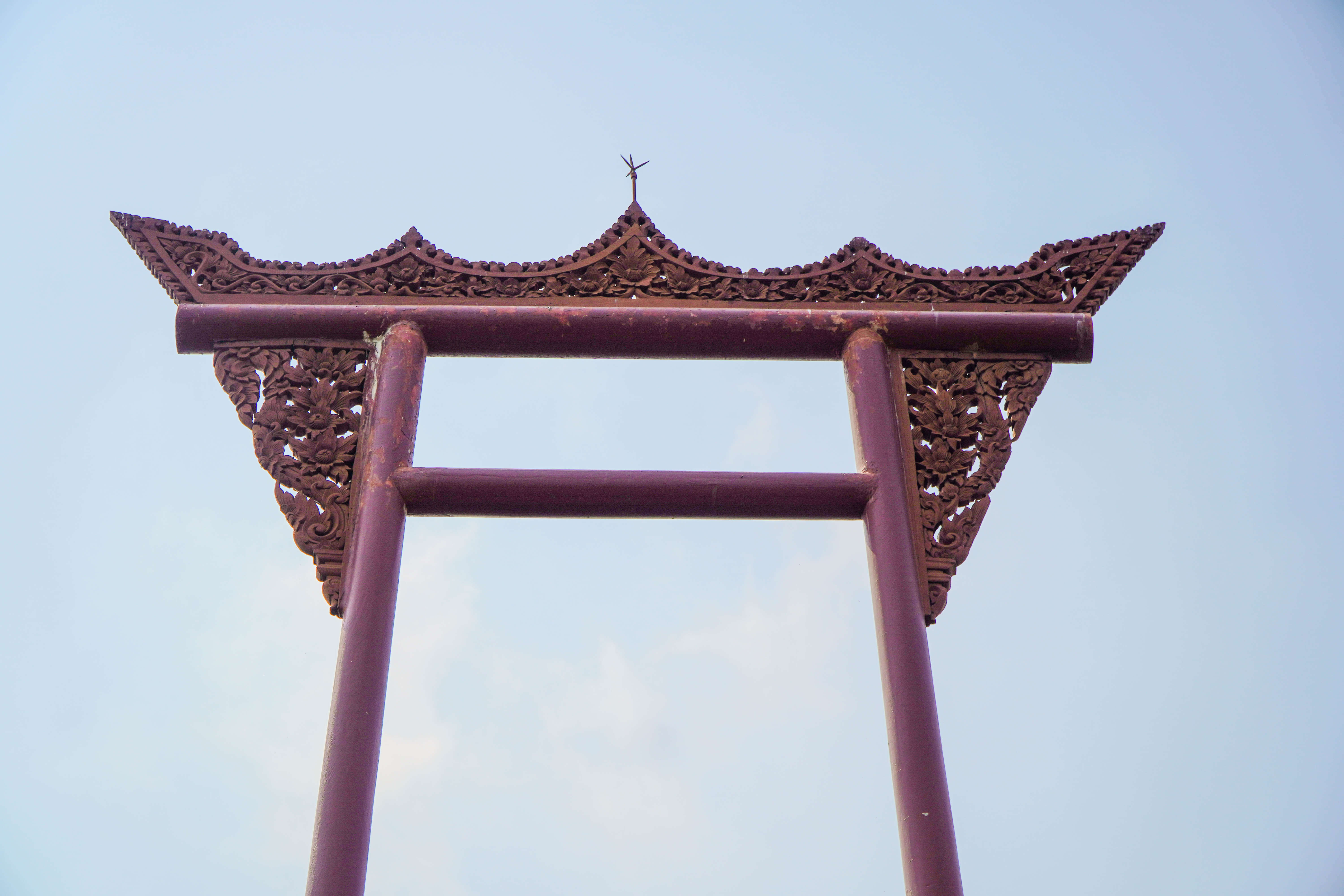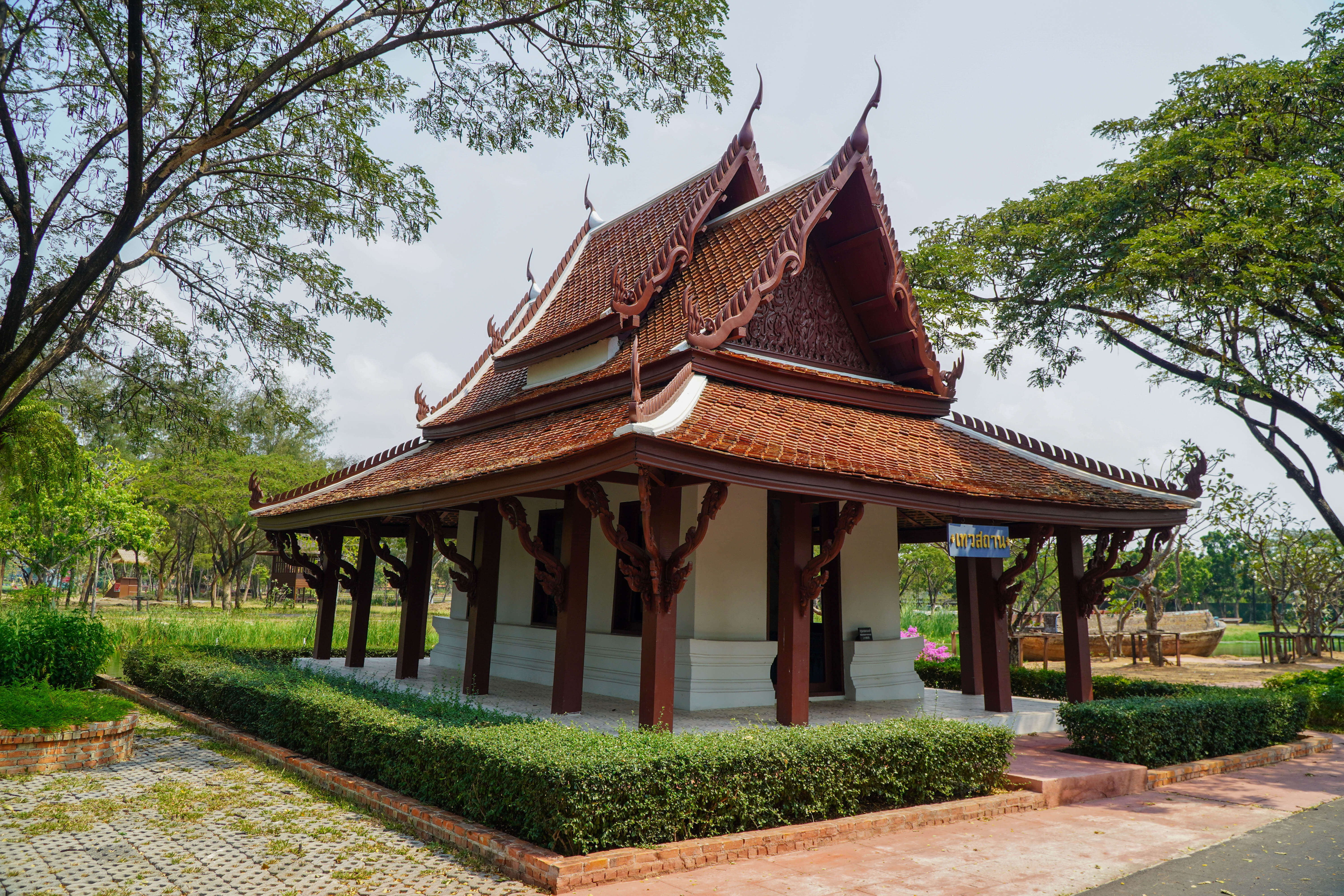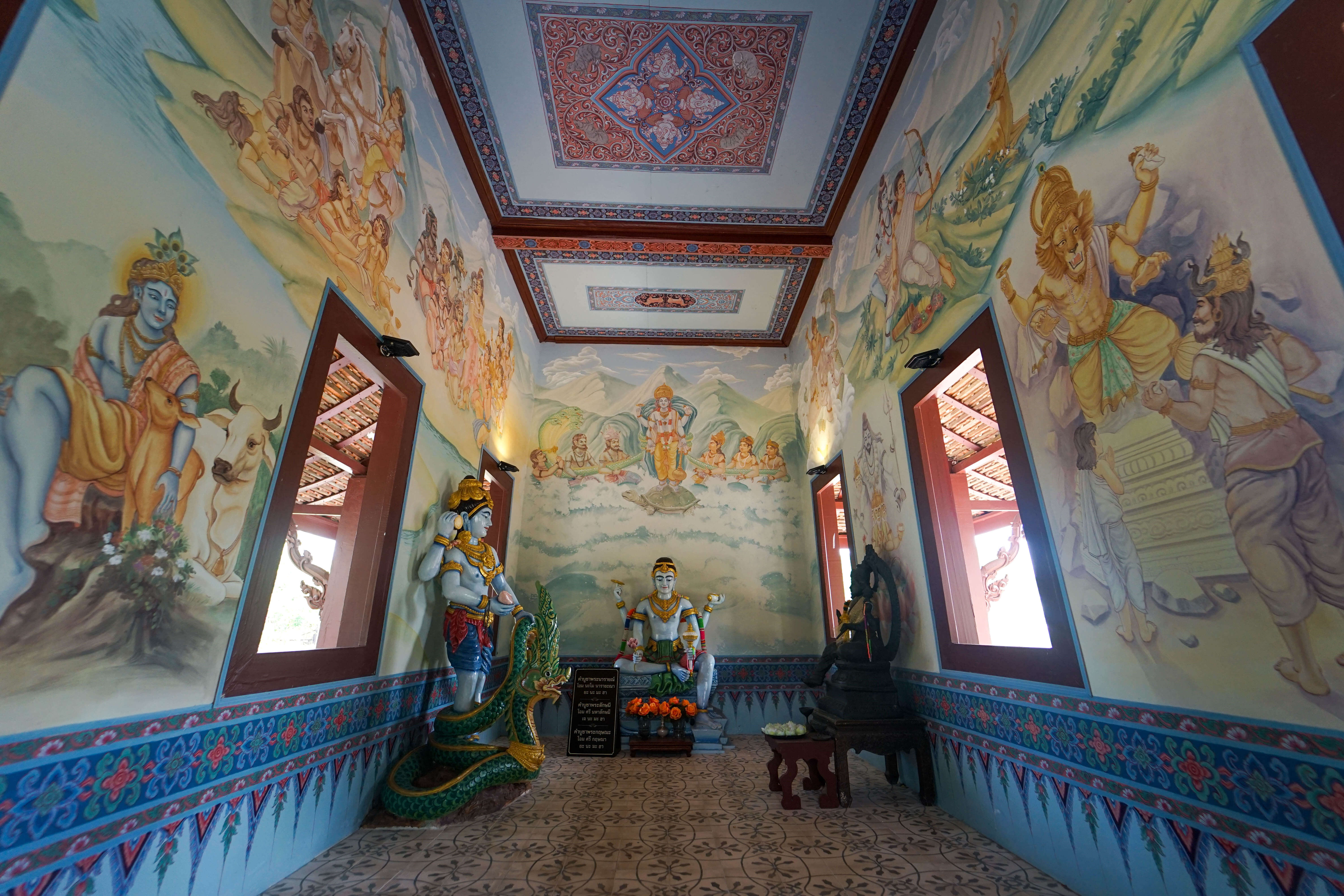 Location Giant Swing and in Brahmin Temple (101)
Nearby Sites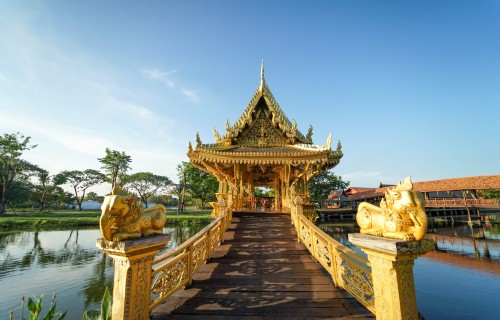 Sala of Ten Reincarnations (100)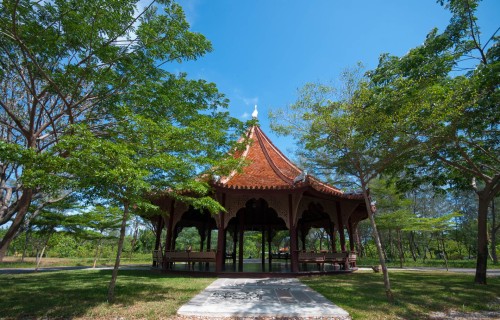 Pavilion of Recallection (112)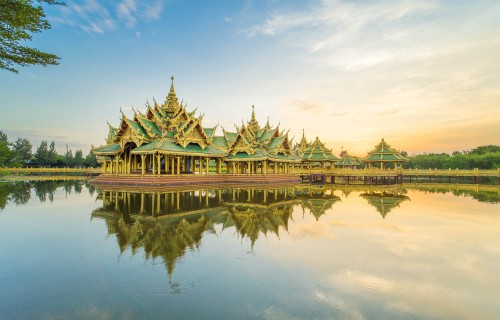 Pavilion of the Enlightened (110)